Writer & Director: Mohsin Ali
Producers: Hina Aman & Kamran Afridi
Schedule: Every Thursday at 8 pm on Express Entertainment
Razia is the new offering from the producers of Aik Thi Laila and Gunah. Hina Aman and Kamran Afridi have proved time and again that they are not afraid of experimenting. They continue to push the boundaries of storytelling and entertainment introducing new genres. The concept of a mini-series has been one of the best innovations because it allows the viewers to witness a diverse range of narratives unfolding on-screen in a condensed and fast-paced manner. Express Entertainment has definitely emerged as a frontrunner in championing the mini-series format, and their contributions to this novel approach to storytelling deserve recognition and credit.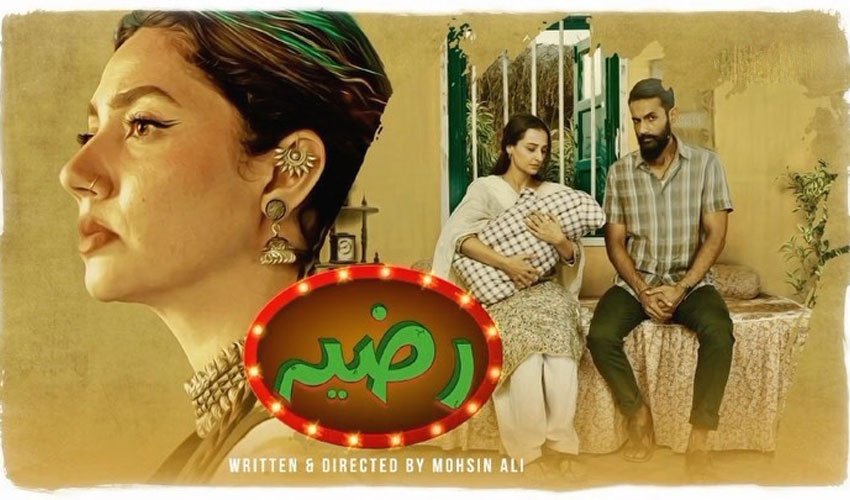 Razia – A League of its own
Razia is the story of a woman, Razia, and her life experiences starting from her birth. Razia's character serves as a powerful voice for women, providing a platform for their stories and feelings to be expressed and understood. Through its narrative, it sheds light on the various trials and tribulations that women often encounter, addressing issues such as gender discrimination, societal pressures, personal aspirations, and most importantly the pursuit of happiness. Razia's unconventional style and content set it apart from the crowd. It compels us to confront the uncomfortable truths and systemic inequalities that still plague our society even in this day and age.
What truly enhances the impact of the narrative is the hard-hitting, unapologetic, and thought-provoking dialogues that punctuate the storyline. These dialogues are nothing short of powerful weapons that drive home the message of the story with incredible force. Mohsin Ali unquestionably deserves full credit for crafting an exceptionally groundbreaking script that stands out for its honest approach and refusal to dance around the issues it tackles. In the world of storytelling, where subtlety and nuance often play a crucial role, Mohsin Ali's script dares to be straightforward and unapologetic in the most refreshing manner. The writer's grasp on the core issues he wishes to explore is crystal clear right from the get-go.
Meticulous & Comprehensive
The writer's approach has been meticulous and comprehensive throughout, leaving no phase of the girl child's journey untouched. Razia's story begins by shedding light on the sad reality of the rejection that a girl child often encounters right from her birth. This introduction sets the tone for the broader exploration of the challenges and obstacles the majority of girls face as they grow up. Razia artfully balances the right amount of sarcasm and sensitivity to craft a story that resonates on a deeper level. A few minutes into the story you feel fully immersed in Razia's world, feeling the full spectrum of emotions that she goes through on her journey.
Mohsin Ali has intelligently added sarcasm as a sharp edge to the narrative, it serves as a powerful tool for highlighting the absurdities of the injustices that Razia faces. Most importantly, it provides a thought-provoking perspective on the challenges Razia encounters, inviting viewers to critically examine the discrepancies and prejudices that persist within her household and society at large. This approach gives rise to a sense of introspection and societal critique while keeping the viewers engaged and emotionally invested in Razia's story.
One of the many qualities of this script is that the writer handles its subject matter with great sensitivity. He does not resort to mockery but rather uses sarcasm as a means to shed light on the underlying issues. This sensitivity is important because it ensures that the viewer's empathy for Razia remains intact. This fosters a strong connection between the audience and the protagonist which makes this journey more wholesome. Another aspect of this mini-series that sets it apart is its ability to tackle the most pressing issues without coming across as preachy, monotonous, or overwhelmingly dark.
Razia – The Character
Razia's character in the drama serves as a magnetic force that irresistibly draws the viewers into her compelling story. Despite the crushing and constant weight of rejection and the absence of love in her life, Razia's invincible spirit remains undimmed. She emerges as a true-born warrior, using her determination to not only survive but thrive, even in an environment that is far from conducive to her growth. This little girl is more inspiring than many other on-screen leading ladies we see in dramas every other day. She has set the bar really high!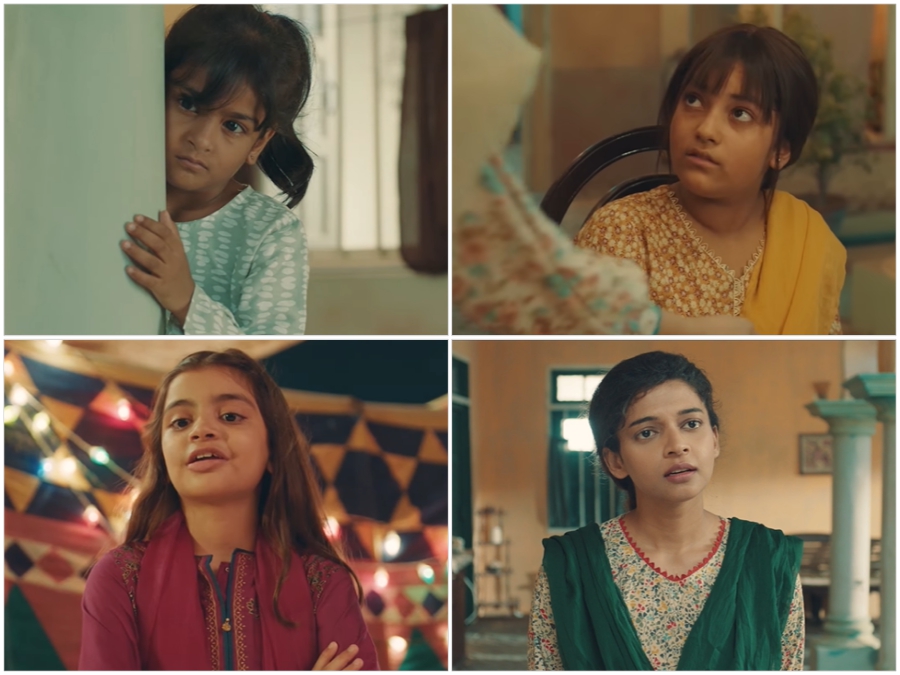 The most interesting part of the story starts when Razia is old enough to question the world she was born in and tries to look for solutions. Her confusion shows there is nothing 'natural' about the double standards that exist in society. Even as a child she instinctively questions these norms and finds it impossible to find an explanation for them. As Razia grows up, she turns adversity into opportunity and uses her challenges to her advantage. However, she never gets the appreciation she deserves. Yet, she continues to be a warrior.
Mahira Khan Radiates Brilliance
Mahira Khan truly shines as the storyteller in Razia. She has embodied the spirit of a character who leaves an indelible mark on both the storyline and the viewers. Her portrayal of a strong and empowered woman who refuses to be silenced or intimidated by the status quo is on point. Mahira Khan's commitment to her role shines through every scene. Her portrayal is marked by an unwavering dedication that resonates with viewers, making it evident that she poured her heart and soul into bringing this character to life.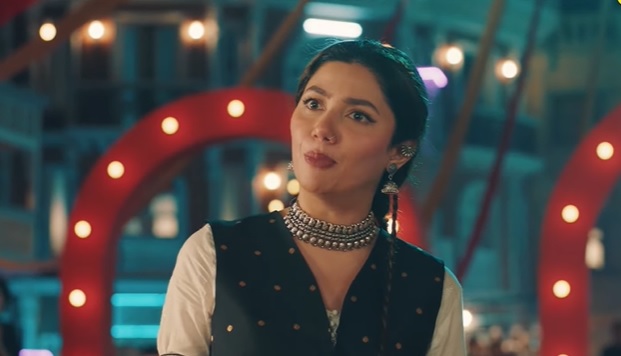 Notable Performances
Apart from Mahira Khan, each actress selected to portray Razia's character at various stages of her life has truly done justice to the role. It is commendable to witness the director and producers' commitment to selecting the perfect actors for each phase of Razia's journey, making sure that there was no compromise in bringing her story to life. All the other new actors cast in Manu and Ali's roles have played their parts really well too. Their performances add life and realism to these pivotal tracks. Watching these actors perform with such skill and talent is indeed a source of genuine delight.
The Weakest Links
In my opinion, Momal Sheikh and Mohib Mirza are the comparatively weaker selections in this series, in terms of casting and performance. They look and sound more polished on-screen than the characters they are playing, making it challenging to perceive these characters with the same level of seriousness as others. Their performances come across as staged on many occasions. This disparity in the portrayal of their characters creates a noticeable contrast with the other more convincingly portrayed characters in the series.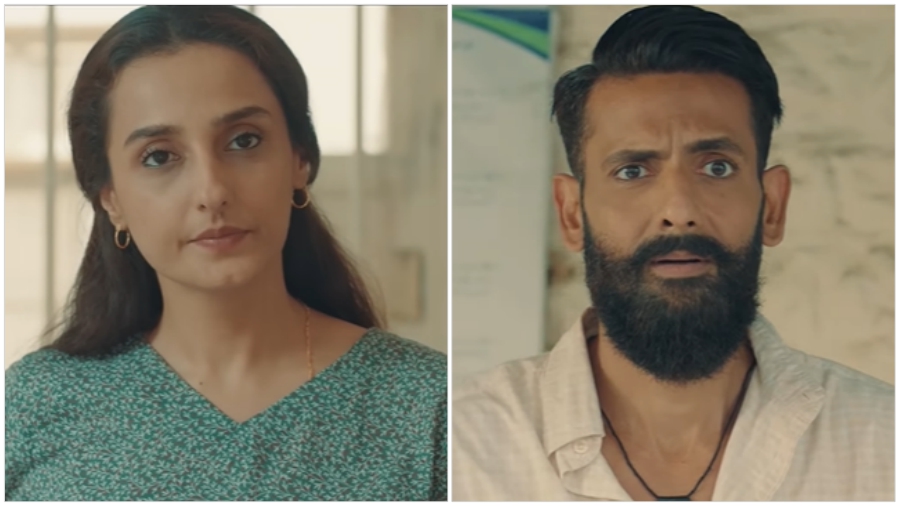 Final Remarks
Every single dialogue uttered by Mahira Khan's character and everything Razia has gone through in these 3 episodes makes the viewers pause and reflect on the injustices that Razia and others like her face daily. These situations and the powerful dialogues act as a mirror, compelling us to acknowledge the uncomfortable reality that, even in the modern age, systemic inequalities remain deeply entrenched. By opting for a no-nonsense style of storytelling, Mohsin Ali allows the story's message to resonate more powerfully with the viewers. It is because of his skillful writing that Razia acquires its distinctive voice.
It is indeed disheartening to acknowledge that even in this time and age; our dramas need to address issues concerning the rights and well-being of women and girl children. These issues are ones that ideally should have become relics of the past by now but unfortunately, that is not the case. While many of us who are relatively more privileged may not directly experience these injustices on a personal level, we are all too familiar with stories and narratives of such hardships playing out around us. Razia's success in gaining public attention is a reminder that innovation and originality can still thrive in an industry that often leans towards the familiar. Razia is definitely a must-watch for all those viewers who prefer quality entertainment over everything else.
Are you watching Razia? Share your views