A captivating story, amazing performances, superb direction, drama serial Meray Paas Tum Ho had it all. The drama became an instant hit with the audience due to its intriguing storyline and the fact that it brought some of the finest performances from the entire cast. A social media hit and a cult classic, Meray Paas Tum Ho became one of the biggest phenomenon in the history of drama serials in Pakistan.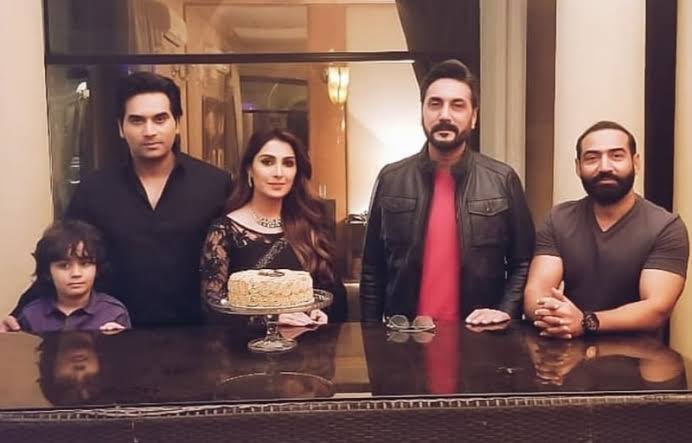 The last episode of the drama was screened not only on televisions but in cinemas across Pakistan, making record sales for tickets in the history of cinemas in the country. A hit, as it has been, Meray Paas Tum Ho's ending brought about mixed reactions from the audience, mostly heartbroken ones because people sat with their hearts in their hands, watching one of the best drama serials of Pakistan's drama history.
Here's how the entire Pakistan has been reacting to Meray Paas Tum Ho's last episode.
Ppl after watching last episode of #MerayPaasTumHo pic.twitter.com/FkZ2EZpIJN

— Ali Hamzah (@DaPakistaniGuy) January 25, 2020
Pakistani awam going to khalil ur rahman house after watching last episode #MerayPaasTumHo pic.twitter.com/DFOTjyLAAL

— حمزه🔥🇵🇰 (@dadu_charger) January 25, 2020
Haven't seen that much involvement in any serial
Epic #MerayPaasTumHo pic.twitter.com/ldbWuGWReV

— Saifullah Asghar 🇵🇰 (@SaifullahAsgher) January 25, 2020
first the writer bring honor to MEN then the writer fucked the whole DRAMA #MerayPaasTumHo pic.twitter.com/zt9Jczat1B

— Sohail Khan (@sohailkhanpk15) January 25, 2020
me after watching last episode of mere paas tum ho..😸😀😸#MerayPaasTumHo pic.twitter.com/7lBFXMxb1e

— Shehroz Malik 827 (@maliksherozPTI) January 25, 2020
#MerayPaasTumHo
Excellent
Waqai Danish ka guzara nahi tha beghair Mehwish k shuru sy end tak..
Best example of loyalty and love… pic.twitter.com/JVpgZ2AgVo

— Zara Fatima💜💜✌✌ (@ZaraFat10199473) January 25, 2020
After watching last episode#MerayPaasTumHo pic.twitter.com/ClFfjkbE5t

— Fatima (@saysfatimaa) January 25, 2020
#MerayPaasTumHo to " mere pas tum thy" got us like pic.twitter.com/xEAZ3lr7NS

— k. (@to_mei_kia_krun) January 25, 2020
Official Tweet from @ImranKhanPTI#MerayPaasTumHo pic.twitter.com/jKrhSv7hs4

— Farhan Zaheer Khawaja (@fzk_94) January 25, 2020
"people watching mere pass tum ho"🤣🤣🤣#MerayPaasTumHo pic.twitter.com/XMt8r42BvL

— #ImQueen (@AreeshaAbbasi22) January 25, 2020
Fans to Khalil ur Rehman#MerayPaasTumHo pic.twitter.com/BLb4OsLenf

— Ayesha Imran (@chaichaiye) January 25, 2020
Romi I Will meet you in your's dream….This scene made me cry💔😭😭#MerayPaasTumHo pic.twitter.com/FPbWIqx3us

— ALi Irfan 🇵🇰 (@IrfanSaifiPK) January 25, 2020
Pakistani Awaam after ending of MPTH. #MerayPaasTumHo pic.twitter.com/800UmqwELb

— Zakir Tanoli (@zakirtanoli90) January 25, 2020
Danish ko heart attach honey ka reason ☹️☹️😭#MerayPaasTumHo pic.twitter.com/DwDtPDFfX4

— Usman♥️(15feb my day🥰🎂🎂) (@shining_star63) January 25, 2020
Top Trending Video