Mere Pass Tum Ho finally came to an end tonight. The first 20 minutes of this special episode were dedicated to showing the recap of the previous 22 episodes. This recap was well put together but a commercial break right after showing the recap was definitely not the best start to the most anticipated last episode of Mere Pass Tum Ho. I must say that I was expecting this last episode to be grand but in the first 20 minutes of the actual episode there were hardly any conversations or dialogues which truly stood out. We have certainly seen much more impactful episodes of Mere Pass Tum Ho. The ending turned out to be predictable but not as impactful as expected because of the overall execution.
Poor Rumi
This last episode's most emotional scene came at the end but it did not work for me at all. Which doctor would allow such a patient to take off his oxygen mask and have a conversation with a kid? The only character I truly felt for was Rumi – poor kid after going through so much, he also had to witness his father's death first hand. Danish's dialogues were emotional but watching him have this long conversation in the condition he was in was also laughable…not impressed at all! I can already see all the memes coming. In the end Danish died of a heart break which in a way was the only apt ending for his character since he could never live a happy life without Mehwish. The entire scenario covering the heart attack right from the time it happened was covered in such a way so that before dying Danish could say his final goodbyes – been-there-seen-that.
The conversation between Shehwar and Maham showed that Shehwar was truly remorseful and he was certain that he did not deserve to spend the rest of his life with Maham. Maham however did not want him to go this soon but at the same time was not willing to leave him. Shehwar basically chose to leave because he wanted to and in the end he blamed Mehwish entirely. Maham's dialogues and her stance was disappointing.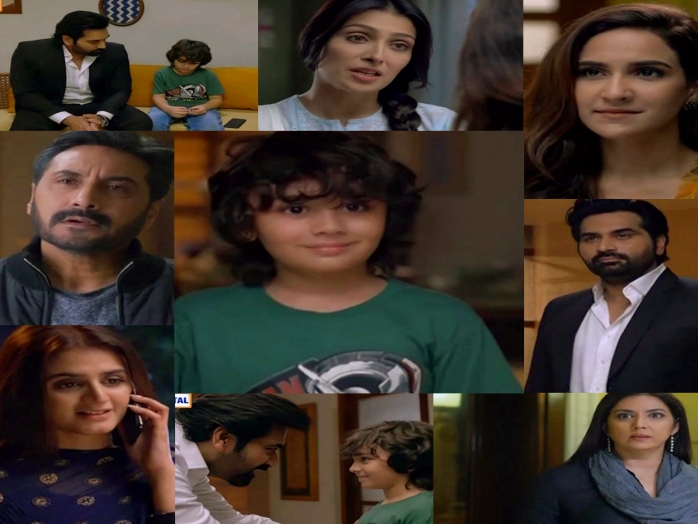 Final Remarks
This last episode did not work for at all since Danish's death was the most predictable ending, something most of us anticipated. Unfortunately, the death of the one character the viewers loved the most was not even covered convincingly. Rumi and Danish's scenes in this episode were sweet and I do feel that the writer decided to make the ending all about the father-son relationship owing to their popularity.
Mere Pass Tum Ho's story started off as a familiar one. What set it apart was the superlative ensemble cast led brilliantly by Nadeem Baig. Like every other drama penned down by Khalil-ur-Rehman Qamar this one too highlighted his philosophy of love and unfaithfulness. Some of the dialogues were simply mind-blowing – razor-sharp to be more precise, there were others which could easily have been chopped down and then there were certain conversations which explained commitment and love beautifully. Danish was undoubtedly the star of the show. The way his emotions were covered especially after he senses that Mehwish was going to leave him was beyond impressive. The credit for that goes to Humayun Saeed and Nadeem Baig both. Humayun Saeed did exceptionally well especially in those episodes which covered the heartbreak, the realization that his wife had moved on. That for me is going to be the most memorable aspect of this time. Humayun Saeed's superlative performance in Mere Pass Tum Ho is definitely going to be the reason why people will be looking forward to Humayun Saeed's next television appearance.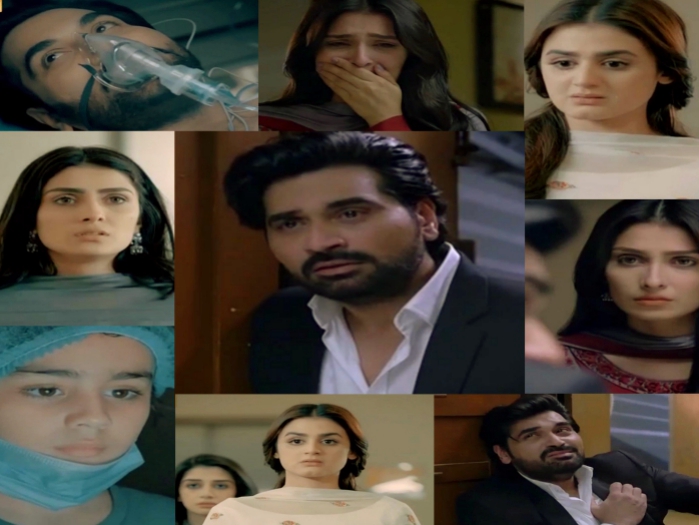 The story was at times lethargic and repetitive but it kept the viewers guessing right till the end. Some of the tactics used by the producers to lure the viewers also played a major role in keeping the curiosity intact. Most of the controversies involving the drama in my opinion were misguided and ill informed. Shees Saji Gul is adorable, confident and a really witty child actor who was at times put into situations in the drama which were not appropriate for a child his age. Rumi's dialogues in the last few episodes were definitely over-the-top and at times inappropriate for his age but his relationship with Danish was always heart-warming. It would have been so much better if this innocent aspect of the father-son relationship was explored more.
Adnan Siddiqui owned his character right from the get-go. Shehwar's character could have ended up being just another negative character if Adnan Siddiqui did not translate it on screen so impeccably. Hira Mani's outlook and the performance in the drama did not appeal to me much. Hania always came across as a judgmental and holier-than-thou character. Savera Nadeem made a brief but impactful appearance, the ending however was a complete disappointment. Ayeza Khan looked stunning throughout but her character did not have a lot to offer. I think she acted the best when she decided to leave Danish and the two episodes covering her regrets. Muhammad Ahmed's performance especially in the last scene was one of the most moving performances we saw in this drama. Other than Hira Mani all the other actors did a great job of making sure that their appearances went well with different situations they were in. Other than few scenes towards the end which had some continuity issues.
The director Nadeem Baig made sure that the viewers soaked in every single emotion by focusing more on expressions in some of the scenes. The camera work in Mere Pass Tum Ho was simply amazing throughout. Right from the beginning the director even introduced Dewan sahab's character in such a way that you could sense he was somewhat mysterious. The OST of the drama was also used intelligently throughout. The lyrics, its composition and Rahat Fateh Ali's powerful vocals made it one of the best OST's of the year.
Quite an exhilarating ride overall! Watching Mere Pass Tum Ho and reviewing it was a splendid experience. I really enjoyed reading everyone's feedback and would like to thank all the wonderful readers for making sure that sometimes the discussions on reviewit were more interesting than some of the episodes.
I must however say that there was nothing new about this ending and I truly feel for those viewers who bought tickets to watch this last episode! It was not even engaging enough and did not have the flow which most of the episodes of Mere Pass Tum Ho had. Danish's conversation with Rumi was heartbreaking but it could have been shown much more convincingly.
Please share your thoughts about this last episode of a drama which gave us so much to discuss for 22 weeks. Did this ending work for you?