Drama serial Meherposh happens to be Ayeza Khan and Danish Taimoor's first-ever mega project together after their marriage. This made their fans and viewers of Pakistani dramas speculate and anticipate when the news started circulating about it because everyone was excited to see Pakistan showbiz industry's finest and most favorite couple on screen after such a long time. Since Ayeza Khan and Danish Taimoor's wedding, all the joint ventures they have done in terms of brand campaigns have been well received by their fans, therefore this was all the more reason for everyone to be excited about their drama because they expected it to be super special.
As Meherposh started, the excitement of the viewers started reducing because they immediately realized that the story was not new and the drama had quite a commercial feel to it. This is the reason, Ayeza Khan is hardly seen promoting this drama on her social media handles and although the viewers are watching this drama out of curiosity, there are a lot of reasons why Meherposh failed to live up to the expectations of the viewers and also did not turn out to be a groundbreaking, blockbuster drama such as the solo projects of Ayeza Khan and Danish Taimoor namely Mere Pass Tum Ho and Deewangi.
Here are the reasons why Meherposh failed to impress the viewers:
Talaq In The Beginning
As the story of Meherposh was right in the initial stages, the viewers got a heavy dosage of Talaq that took place in the third episode of the drama. Meher (Ayeza Khan) got divorced because Naeem (Ali Abbas) was a weak man who failed to trust his wife and assumed that she was having an affair behind his back. Naeem too fell prey to a conspiracy that his aunt Shakeela (Iffat Omar) transpired against him but the way he dealt with his newly wedded wife was abhorrent
This was a reason enough for the viewers to backtrack and not continue further because they could already foresee where the story was going to go ahead from this point onward. It included neverending crying and overly emotional scenes with Meher's father losing his life and Meher's character being assassinated every other second which led her to a suicide attempt. For viewers to be drawn towards a drama means they expect it to start on a good and positive note, but Meherposh started on a very grim and depressing note and the post-divorce phase lasted for a long long time, which was hard to watch.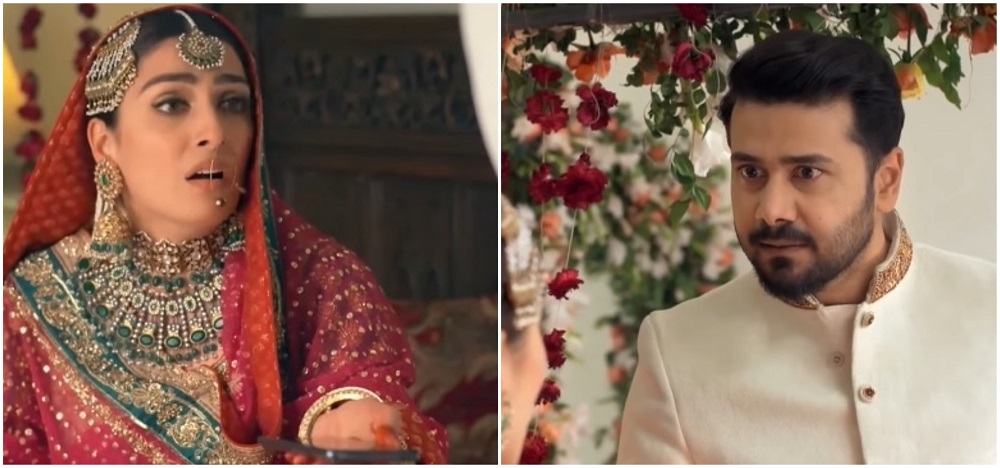 Typical Storyline
As the drama progressed, the viewers got a clear understanding of the fact that the story of Meherposh was quite typical. One fails to understand why Ayeza Khan and Danish Taimoor picked such a typical storyline as their first-ever drama together as a married couple. Even in the initial stages of the drama, Meherposh's story seemed quite predictable and therefore the viewers already knew what to expect.
Shahjahan's (Danish Taimoor) feelings regarding Mehru were made clear right from the beginning and indirectly, the things he said about loving Mehru became the reason behind her divorce, therefore it was obvious that Shahjahan was now going to do what it takes to make Mehru love him and also because he felt guilty, so he wanted to protect her even more.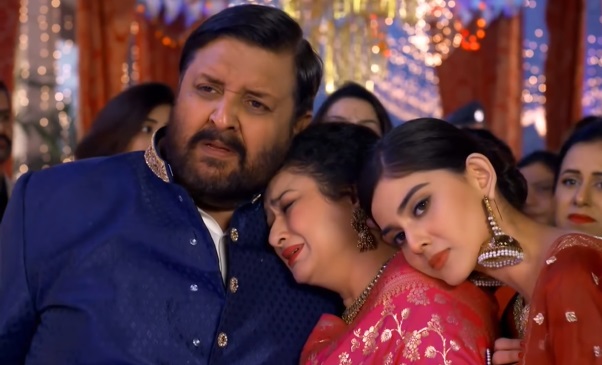 One Man Two Women
Once again, right from the beginning, it was made clear that this was yet another story that was going to revolve around a love triangle, involving Shajahan, Mehru, and Mehru's younger sister Ayat (Zainab Shabbir), which the viewers get to see in every other drama these days. Shahjahan's feelings for Mehru were obvious but then came along the character of Ayat who was in love with Shahjahan right from the beginning.
Ayat had no idea that Shahjahan loved Mehru and that after her divorce, Mehru too will fall in love with Shahjahan. When Ayat found out about the fact that both Shahjahan and Mehru loved each other and wanted to get married, she created havoc and vowed to kill herself if she doesn't get married to him!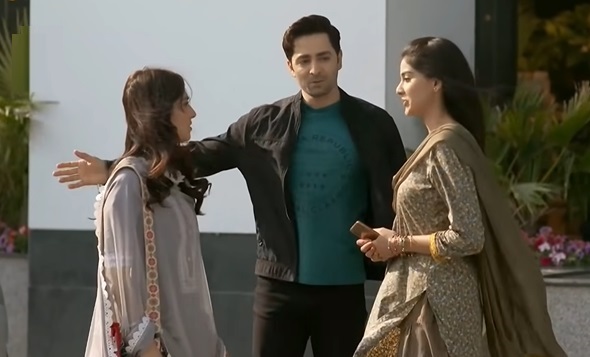 Divorce Shown As A Taboo
In this drama, Mehru's divorce has been used to grab as many ratings as possible. Showing her pain and anguish was the only right thing that was done in this regard but other than that, the neverending taunts that Mehru received from everyone especially Shahjahan's mother were uncalled for. It was too obvious that such bluntness was exaggerated because it made Mehru look like a poor victim who couldn't do much to save herself from the misery inflicted upon her. Apart from Kaneez, even Mehru's own sister Ayat spoke against her divorce and the overall change in her behavior continuously.
Also when Mehru goes to attend the wedding of her colleague, her mother speaks against Mehru too and labels her as manhoos and tells her off. It is about time that the drama writers stop showing divorced women as manhoos and divorce in general as a taboo because it is very important to change the perspective of society. They just show such things for the sake of it and instead of changing the perspective, they show that it is perfectly alright to form such an opinion against girls who are divorced. No one ever said a word against Naeem but everything was spoken against Mehru, not once, not twice, repeatedly, and continuously.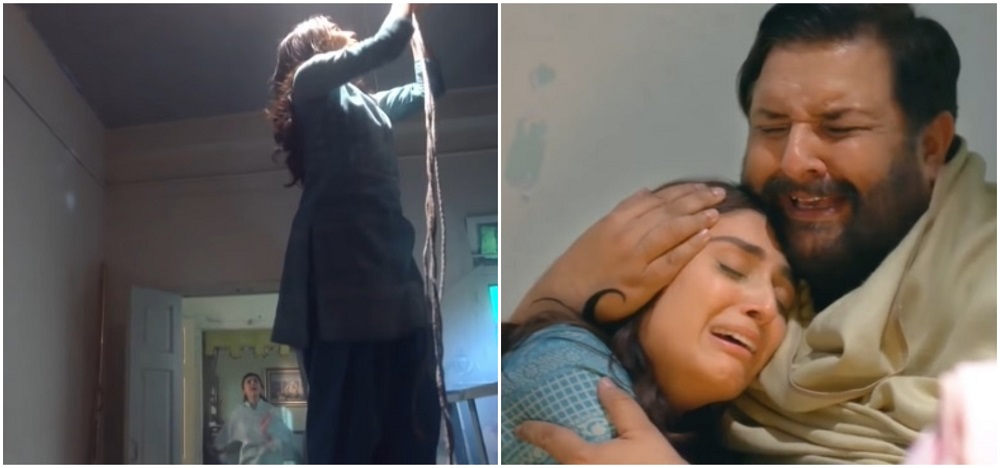 Villainous Mother Rejecting Son's Feelings
Shahjahan's mother Kaneez (Humaira Bano) is one of the negative characters of the drama. The first one was Shakeela but then Kaneez has definitely beat Shakeela to this game. Kaneez tends to portray that she always has the best interests of her son but she continues to do what she thinks is right and continues to disapprove of her son's feelings despite seeing his pain and anguish.
Kaneez has time and again shown everyone what a vile person she is because she has taunted Mehru about her divorce a million times. She also plotted to get Ayat engaged to Shahjahan, although she knew that Shahjahan never loved Ayat. Even after her son told her everything, she made sure to get him married to Ayat in fear that he wouldn't end up getting married to Mehru. Drama viewers are already tired of seeing such bad and scheming characters, especially of such mothers who continue to impose their choices on their grown-up and mentally capable sons.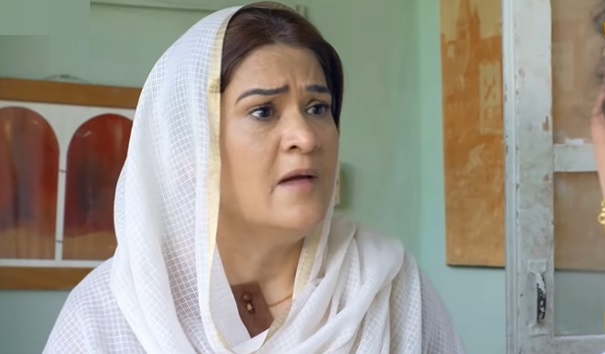 Lack of Chemistry
There is no denying the fact that Ayeza Khan and Danish Taimoor make a beautiful couple. This is the reason why their fans and followers always love to see them together and all the projects they do together are always appreciated. However, in this drama, as much as Ayeza Khan and Danish Taimoor look good together, there has been next to no chemistry between the characters Mehru and Shahjahan that they have played.
There have been a lot of scenes where the two have shared the frame and also got to showcase their feelings for each other but the chemistry that the viewers, especially the fans of the couple were waiting to see didn't really make it to the screen. They two look like any other co-stars who have been hired together to portray the characters in a drama and that's all where it ends.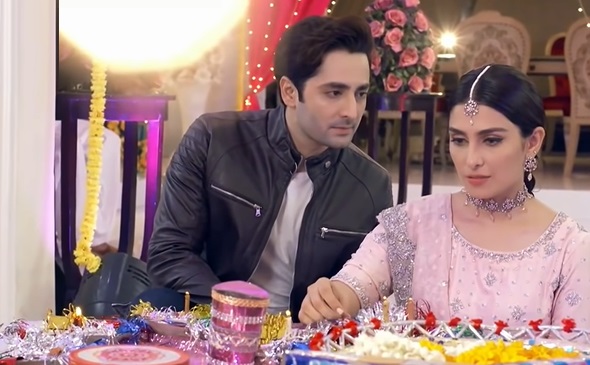 Another Tragedy Awaits
Now that Shahjahan has gotten married to Ayat, it is still very much clear that he will either divorce her or Ayat will die, which will then allow Mehru and Shahjahan to end up together. Shahjahan has already started to put Ayat through mental and emotional abuse and it is pretty clear that this marriage is not going to last. Mehru will continue to control Shahjahan and expect him to put up with this forced marriage, but Shahjahan has already run out of patience and can't wait to get rid of his unwanted wife.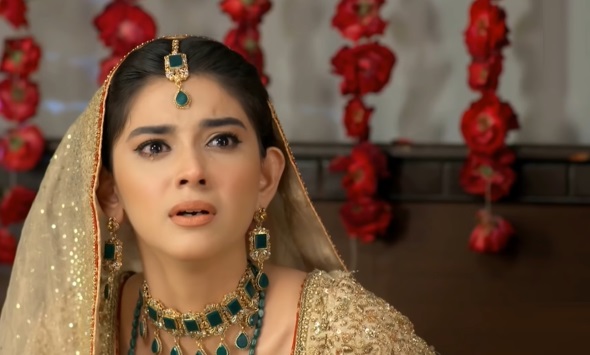 These are the reasons why Meherposh didn't really make much of an impact. Although it is being watched, there is no buzz or hype about the drama anymore. The audiences are just watching it for the sake of it and Meherposh, despite being Ayeza Danish first drama as a married couple, failed to become a blockbuster which their fans expected it to be. Are you watching Meherposh, what are your thoughts about it?