It is not new that the actors of yesterday are now known as the producers of today and Reema Khan is a good example of it. After her last movie 'Love Main Gumm', Reema is now planning to come up with her second project as a producer, primarily focusing on an Indo-Pak movie to be her next venture. The idea is about to take a real shape as Reema has already taken permission from her husband and has asked her sister Maairah Khan to find investors for her project. What many of you might not be knowing is the fact that Reema's sister Maairah works as a manager in a reputed Bank  and had managed her sister in her last movie. Being a part of a major bank, Maairah is now finding investors and businessmen she know who can finance the movie and make the idea turn into a real project.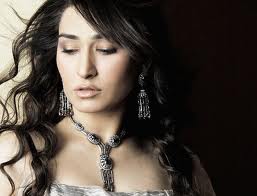 Reema has lately been noticed in her Tour guide program that she is hosting all the way from United States and will now soon be coming to Pakistan to work out on the project. The news has buzzed off her fans on social media websites where she is been discussed on different fan pages.
Let us see, what Reema has got now to bring it on screen after her last movie, but there is one thing for sure, that all the celebrities in general, are trying to raise the standards of the Lollywood industry which is a positive move towards the development of the industry.
While Reema has taken a new role in her professional career after her marriage, It might be Meera who too switch towards production after her marriage this June as revealed by the spokeman.
We wish all the best to Reema for her future endeavours,
Blessings,
Nida Zaidi