Sanam Saeed and Sarwat Gillani both need no introduction as they have established their places in the industry. Zindagi Gulzar Hai's Kashaf and Dil-e-Muztar's Zoya were seen together recently in a theatre play called 'Dhaani'. If their performances onscreen have kept you hooked then this play would leave you awestruck. The play was co-produced by Shaan and Umar Sultan and written by Aamra Alam and Imrana Maqsood. Dhaani was one of the most hyped and well promoted theater play as the producer left no stone unturned to promote it as it had a lot of potential. Sarwat and Sanam were seen in different morning shows and they were also seen giving interviews to different news channels for its promotion. Well, it is obvious that this well promoted play was house full almost every day and was well received by the audiences. A lot of celebrities also came to the watch the beautiful performances by Sanam Saeed and Sarwat Gillani. The demand of this play exceeded everyone's expectation and it was extended from its original 16 days (15th May to 31st May) to 19 days (till 2th June). I must also add that they also hiked the price in the last three days!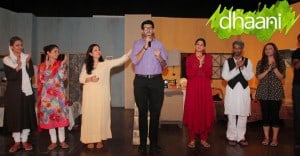 The 75 minutes long play was a mixture of humor, sarcasm, cliched phrases and most importantly showed a very realistic environment. It was the story of two housewives Ruqaiya (Sanam Saeed) and Rashida (Sarwat Gillani) who happens to be each others' neighbors. They are friends as well as foes; they argue, flight, gossip but in the end they are always there for each other. Sanam Saeed character is shown as an egotistical and dominating woman while Sarwat is more of a bubbly type with a typical middle class mindset. Ruqaiya shares her doubts about her husband having an affair with Rashida and this is what the whole story revolves around. Rashida with her typical middle class mindset starts filing Ruqaiya's head with a baseless idea that her husband is involved with a 'Gori Larki' (They referred to her as the firaaq wali larki). Sarwat's character never failed to add fuel to the fire which further increased Ruqaiya's doubt on her husband. Well in the end, it just turned out be just the fantasy of both of their minds!
The best part of the play was the two bickering woman hurling acrimonious remarks at each other which were delivered in situations that were filled with humor and this made the audiences laugh! Ruqaiya's character hailed from a slightly better off family while Rashida's character was less well off and the love hate relationship between them was portrayed perfectly! The chemistry between Sanam and Sarwat was apparent as they also happen to be good friends in real life and this was reflected in their performances. The whole backdrop added more charm to the play and all the props were used perfectly. The highlight of the play was the mind blowing performances by both the main characters. Their expressions, dialogue delivery and comic timing was just spot on! The credit for this brilliant play also goes to its very talented director Umar Sultan whose direction gave life to this play. The writer also did full justice to the play as it has turned out to be a masterpiece.
Furthermore, there were two more characters who added more charm to the play. Rashida's mother (played by Sundus Tariq) and Fayaz Chacha (played by Kamal Hussain) both gave their best. Fayaz Chacha's character as an aging womanizer was a welcome treat and provided the audiences with a good dose of laughter and his performance was appreciated. Sanam Saeed and Sarwat Gillani's exquisite dance moves on old songs also gave a fair share of entertainment to the audiences. The whole team of this play deserves a huge round of applause for their absolutely outstanding performances!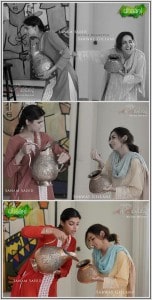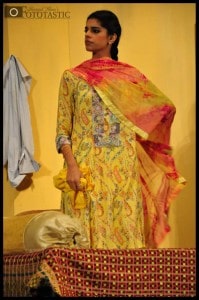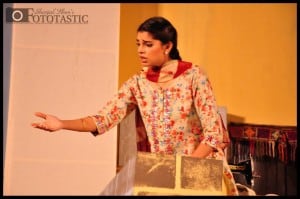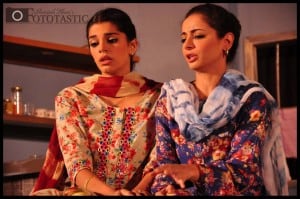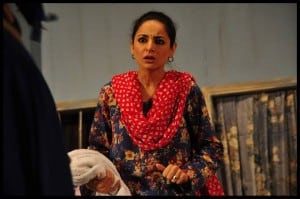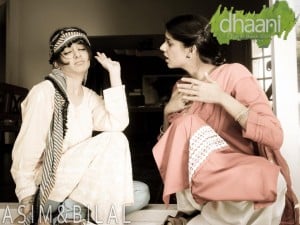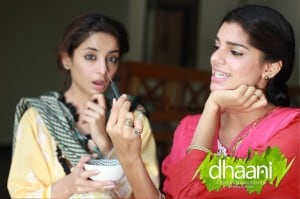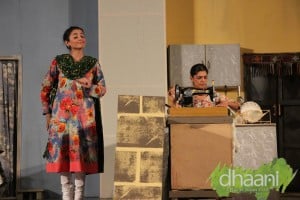 What is your opinion about this play? What will you rate it out of 5?
Mariam Shafiq