"Remake of Amar Bail is delayed and neither Fawad or Nida have been considered"-Umera Ahmed's Official Page!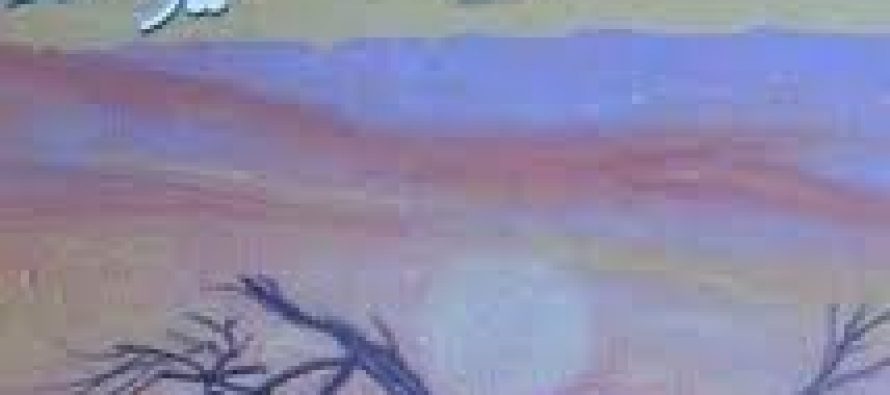 Seems like we will have to wait for Umera Ahmed's "Amar Bail" as according to the latest update, the idea of remaking the drama has been delayed. It was only few hours back that we shared a news that was circulating on the social media and Drama forums that Umera Ahmed' popular novel "Amar Bail" will be coming up somewhere this year with Fawad Khan and Nida Khan in the roles of Umar and Alizay. The news, which already shook half of the fans further added new levels of excitement and the social media was all loaded with gossips. While few fans discussed how the first picturization of the drama disappointed Umera Ahmed's fans, other too kept themselves busy in criticizing Nida's selection for the role.
As stated in the original piece of information, the relevancy of the news was quite in danger and the fears have turned into a reality as Umera Ahmed's  Official Page has confirmed that currently no  such project is been done. It is true that "Amar Bail" would soon be reproduced but the idea has been delayed for some time.
Moreover, the spokesman of the page mentioned that they haven't decided the casts yet and for the stated cast in the rumor, Fawad and Nida are not even considered!
Here is a reply that has been given countering the new-cum-rumor: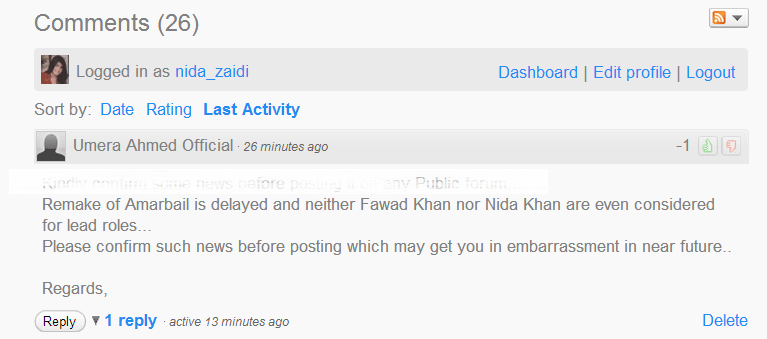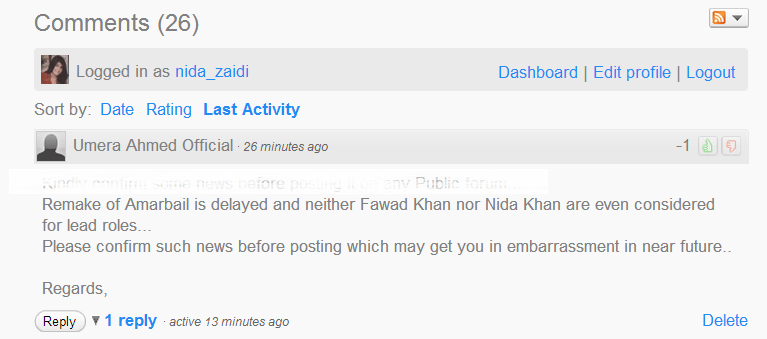 With this, it is for sure that having Fawad Khan in the role of Umar will be a dream now. However, it should be seen that the viewers were quite excited about the project and such a thing in future would be taken open arms by the audience, 🙂
Wishes
Nida Zaidi
...
---