There was a time when Pakistani films were watched by all the cinema goers and the leading ladies and gentlemen used to be the heart throb of many Pakistanis. Not only this but some of the old Pakistani films' music was simply unforgettable. Even people who do not belong to the generation in which these films were released have watched these movies or if nothing else have definitely heard the songs. Geo Films and Tarang foods have taken a very positive step by remaking six of these unforgettable classics as telefilms. Many of us are eagerly waiting for these telefilms to be aired because the promos look very promising and who wouldn't want to watch a classic again. The project has been named the "Tarang Housefull" project and the music for all the six movies will be released in Karachi on March 20th. This is not going to be the first time that Geo Films has taken a step forward to revive cinema in Pakistan, The movie Bol was also a Geo Films productions and was highly appreciated at home and abroad.
The films which have been remade as tele-films include Aaina, Deewar Bhabbi, Arman, Abhi tu Mein Jawan Houn, Anjuman and Dil Mera Dharkan Teri. Here are the details of these upcoming telefilms and some of the promos…definitely something wonderful to look forward to.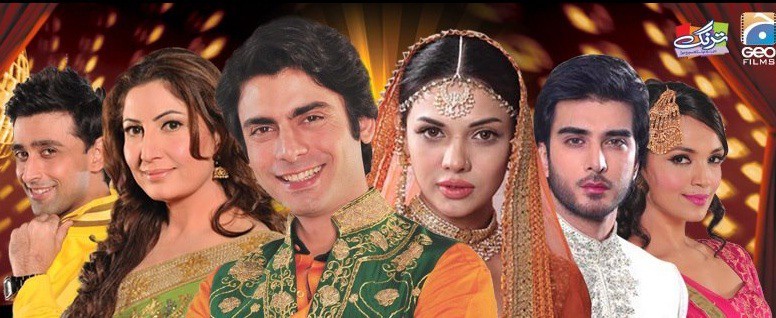 Armaan has to be the most waited of all the telefilms because it stars Fawad Khan and also because Armaan was a big hit of its time. The classic film Armaan was produced by Waheed Murad and directed by Pervaiz Malik. It was the first Pakistani film to complete 75 weeks in cinemas and, thus, became the first Pakistani "Platinum Jubilee" film. It starred Zeba and Waheed Murad and the song Ko Ko Korina was a huge hit, it also won six awards.
The telefilm Armaan has been produced by Seventh Sky Entertainment and directed by Anjum Shehzad. Fawad Afzal Khan and Amna Sheikh are playing the lead in the Telefilm, one of the promos is already out. Acccording to the producer Abdullah Kadwani "Fawad is the closest actor to Waheed Murad". He also added while talking to express tribune that "Whether it was his hairstyle, grooming or fashion sense, Waheed Murad is a legacy when it comes to Pakistani films, It was through Armaan that he also solidified his status as chocolate boy." I am sure many will agree with him that Fawad Khan indeed was the right choice for playing the character which was once played by the legendary Waheed Murad.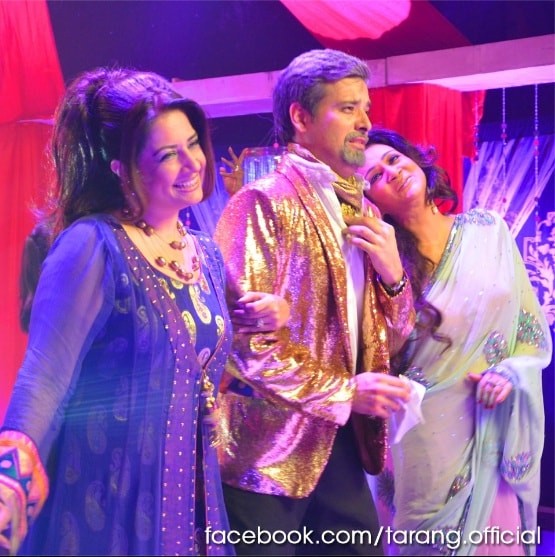 Abhi Tu Mein Jawan Hun is another telefilm that looks very interesting from the promos but we don't know a lot of details about it yet except that It stars Meekal Zulfiqar, Bushra Ansari, Atiqa Udho and Ayesha Khan. Everyone is very well acquainted with the song "Abhi tu mein jawan hun" and the storyline of the telefilm seems just as fun and bubbly as the song itself. We will be watching all our favorite stars in a completely new light. I think Meekal will do a great job with his character since the guy does have a knack for humor.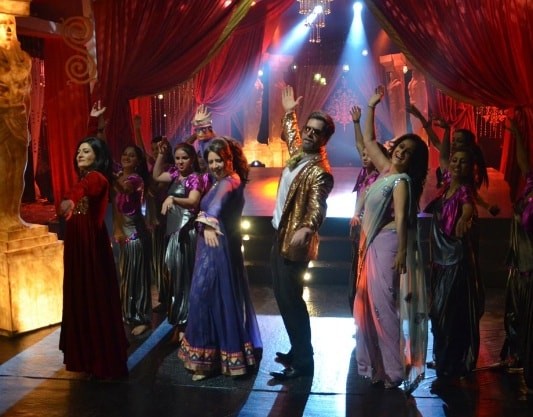 Anjuman is another old classic that is being remade, this was another classic that was watched and liked by many for a very long time. The telefim stars Sara Loren, Imran Abbas, Suhaee Ali Abroo and others. The telefilm has been directed by Yasir Nawaz and written by Zanjabeel Asim and Noor-ul-Huda Shah. The original film boasted of a super hit cast with Waheed Murad and Raani playing the lead.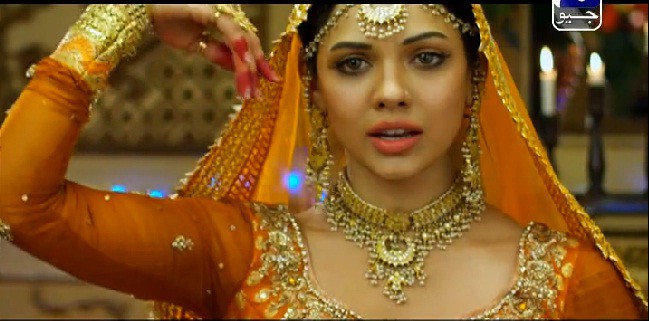 Dil Mera Dharkan Teri is yet another old Waheed Murad film that is also being remade as a telefilm. The cast includes, Ahsan Khan, Sanam Saeed and Sarwat Gillani. It has been directed by Mehreen Jabbar and Produced by Six Sigma Productions.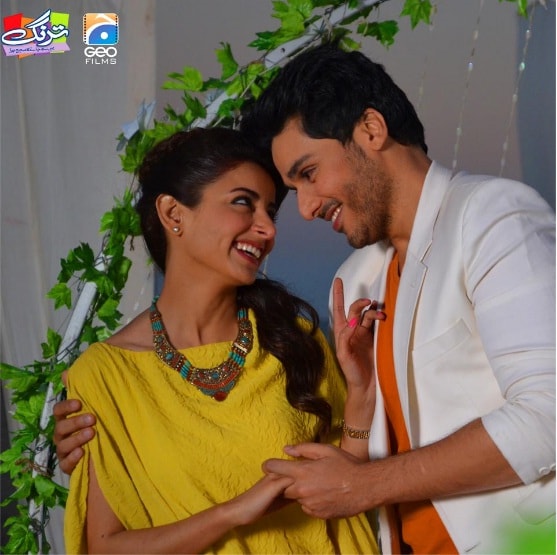 The promos of the film Dewar Bhabi suggest that Sami Khan has done a wonderful job and it is nice to see Saima, who is also part of our film industry, in the telefilm. I don't recall watching Saima on the small screen ever so definitely looking forward to that.
All of these telefilms are going to bring back old memories for those who have watched these classics and will bring some fun entertainment our way. We are very thankful to Geo Films and Tarang foods for taking this step. Which telefilms are you looking forward to the most and why?
Fatima Awan.