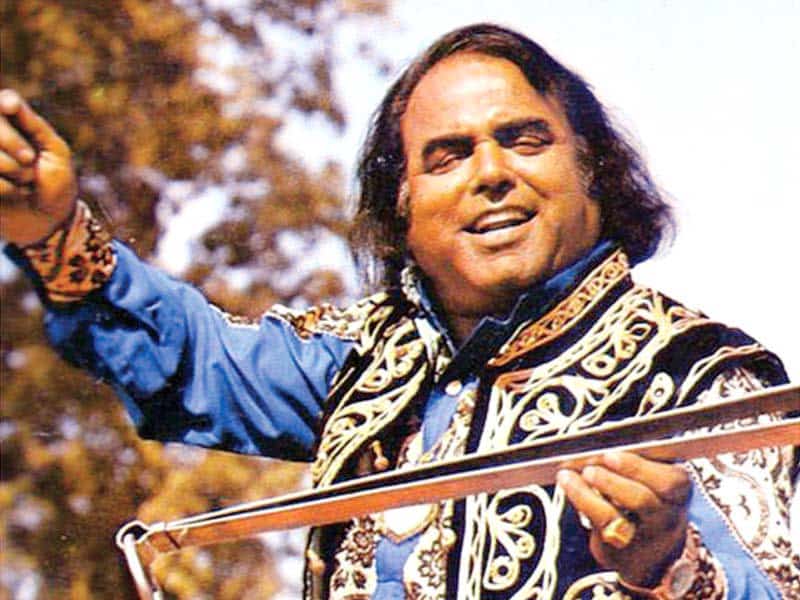 It might have been a long time that the legendary Punjabi folk singer left the world, but his legacy lives on and is practiced even now. Since beginning his career at the age of 13, the celebrated singer is still remembered for his contribution with songs such as Jugni, after tragically passing away in a car accident in 1979, at the age of  51. Friends and family gathered on his death anniversary on July 3 to honor his life and works.
"Alam Lohar was a real ambassador of Pakistan because during his career, he visited many  parts of the world and earned honour for the country. It was his unique ability that still draws people across different classes to listen to his music." – Anwar Rafi
Punjabi singer Naseebo Lal calls Lohar by the term the "king of folk music in Pakistan. She further said:
"His work serves as an inspiration for many local singers. I personally began singing after listening to his songs and still know them by heart." 
A family member Haider is quoted to have said:
"Although some members of our family, such as Arif Lohar, are associated with music, no one can reach the heights Alam Lohar did during the early days of radio and television."
With his traditional avatar and exceptional talent with the  se of chimta, Lohar is still personified as a unique musician and singer in the industry. His songs such as Bol Mitti De Baweya, Dil Wala Dukhra and Jugni, were not only popular in Pakistan but also raved successes in India and other countries.   He was also famously known for his rendition of Waris Shah's Heer and memorisation of the kalaam in 36 different styles.