Famous singer Resham has passed away. She died today 3rd November 2013 in Lahore she had cancer since 1980. Reshma was in hospital since April 2013 due to her critical condition. She was one of famous folk singers of sub-continent.
Reshma was born in Bikaner, Indian State of Rajastha to a Banjara (Gypsy) family, and spend most of her childhood singing at the shrines of Sindh. After partition her family shifted to Pakistan. When she was twelve years old, she was spotted singing at Shahbaaz Qalandar's shrine by radio producer Saleem Gillani, who introduced her to radio. She became an instant hit and continued her journey to success ever after. In 1980's she was invited on a state visit to India by Indira Gandhi.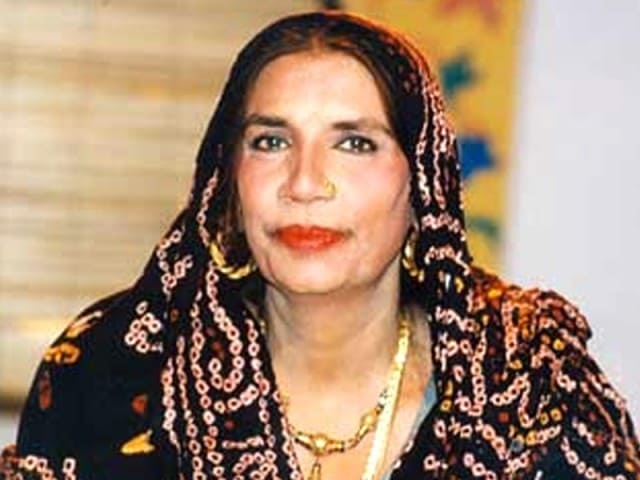 Reshma, has been one of the most popular folk singer of Pakistan, she recorded songs for both pakistani and indian films, and performed in various countries too. She was not formally educated in music and cannot read or write in start of career too. She is also remembered by the title 'Bulbale Sahra' i.e. Nightingale of deserts. Reshma has always been admired for her simplicity and humble personality. Despite a leading singer, she has always been a humble person.
Her famous songs are 'Haye o rabba nayee o lagda dil mera', 'we mein chori chori', 'akhiyan no rehn day, akhiyan de kol wey', 'kithhay nain naa joreen', 'mango ni dua sakhiyon', 'meri hamjoliyan'. Her sister kaneez reshma is also a singer. Her son Sanwal and daughter zarina reshma are also singer but none could reach the heights of Reshma.
Reshma's residence was in Icchra, Lahore. She was married in a young age and has two sons and two daughters. Her voice will always be remembered by her followers around the world. May her soul rest in peace.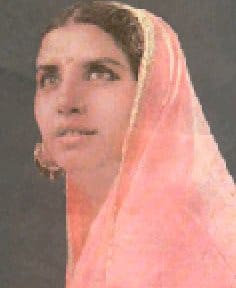 Rashid Nazir Ali