Rishi Sahab Mauka Mauka!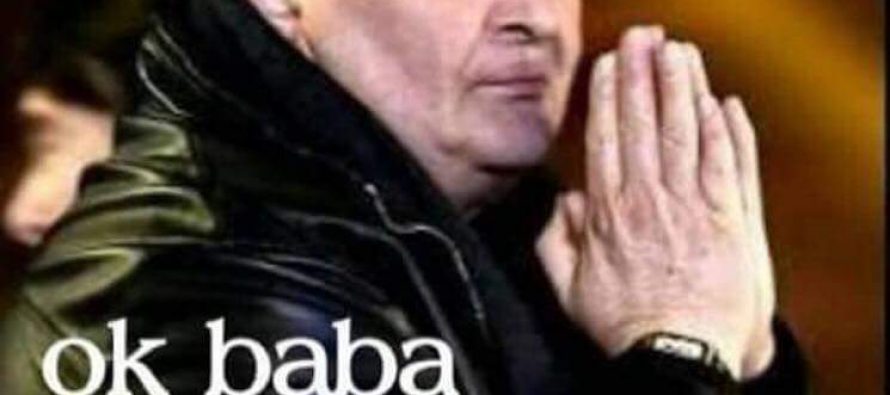 I know the guy will probably be in hospital or maybe drowning himself in ahem ahem you know what but before this Cardiac attack he got; this is what he was upto:
PCB. Cricket team bhejna please.Earlier Hockey ya Kho Kho team bhejin thin. Kyon ki 18th June(Fathers Day) Baap khel raha tumhare saath lol!

— Rishi Kapoor (@chintskap) June 15, 2017
But guys it is clear now who the FATHER is! And Rishi Sahab never mess with THE BAAP! SO let us take a look how people are educating poor Rishi who the Papa is: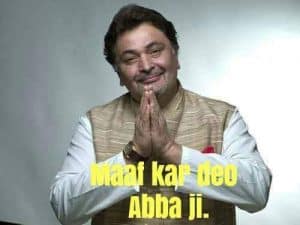 See what our Kho kho team has done: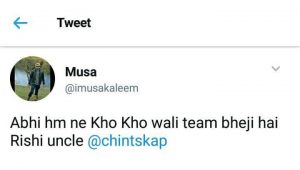 And that is what you have to do when you mess with wrong people: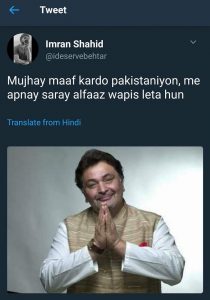 You should have paid attention to your son man: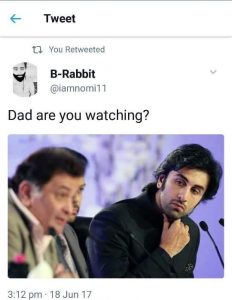 Waqt pe sunn lete to ye to na hota: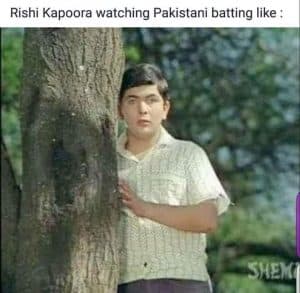 Firstly the saari is not up to the standard aur muun bhi chupana parr gaya: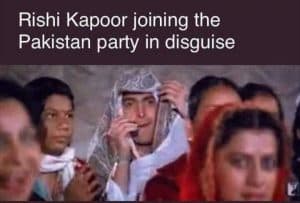 And Hamza striked hard too but he explained the situation well: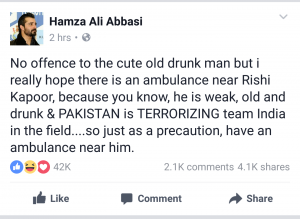 And thats what you have to do when you become so OVERCONFIDENT:
Yes Pakistan, you have defeated us. Well played, outplayed us in all departments. Many congratulations, I concede. Best wishes!

— Rishi Kapoor (@chintskap) June 18, 2017
Aur twitter chorna bhi parr sakta hai: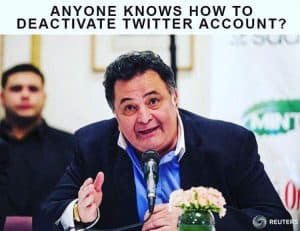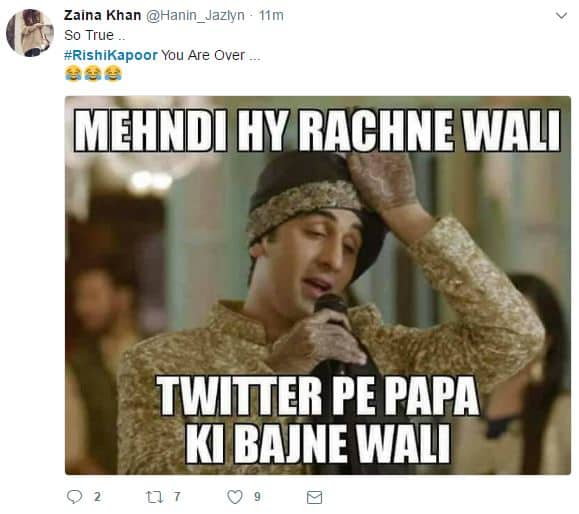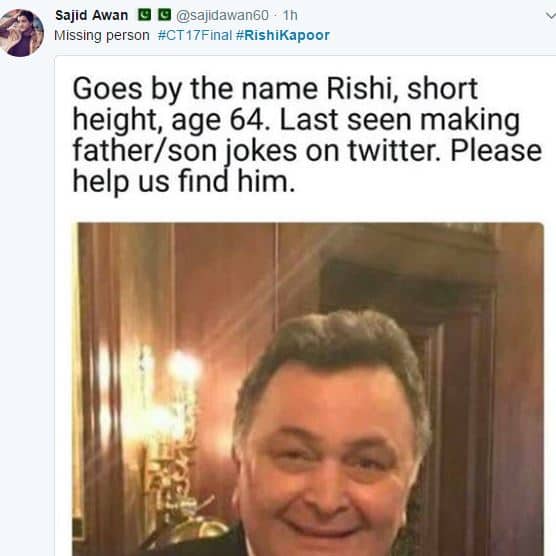 And since it is proved who the Papa is a piece of advice from Papa on the FATHER'S DAY: Zayada ooper dekh ke chalne wale aise hi gutter main girte hain!
...
---