Saawan is a Pakistani feature film by Farhan Alam, and tells the story of a disabled child, who has to overcome any obstacles and he does them all with grace, bravery and dignity. The movie is written and produced by Mashood Qadri.
The protagonist is played by Karam Hussain, who has portrayed a child disabled in physique but not in spirit. He is a true Baloch, who fights feudal lords, burglary and child napping, all despite his physical challenges.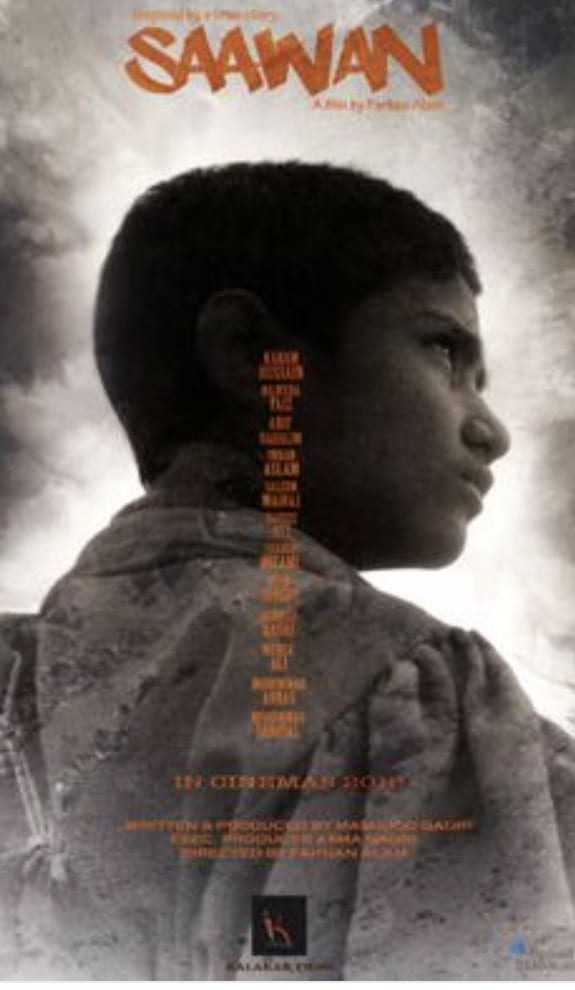 The film was recently screened at the Madrid International Film Festival and bagged the prestigious award Best Foreign Feature Film.
It has also been selected at the Social World Film Festival, Italy, where it is nominated for Best Film, Best Director and special prize of the critics.
"Saawan" is set to release in August, 2017 in cinemas across Pakistan, United Arab Emirates, United Kingdom and India under the banner of Kalakar Films.