Saba Qamar has been part of Pakistani films before too but she has never played a leading role in a film. Saba Qamar will be playing the role of Tara in the film "Lahore Se Aagay". The film is going to be a sequel of "Karachi Se Lahore". The cast of the film is new, it has different actors from the one who played the leading roles in the prequel. Yasir Hussain will play the leading role alongside Saba Qamar. The supporting cast consists of talented actors like Behroze Sabzwari, Rubina Ashraf, Abdullah Farhatullah and Omer Sultan. The film has been produced by ARY Films and The Showcase Film.
The poster of the film was released few weeks back. Some people criticized the poster because they said that it was very photo shopped, they thought that Saba Qamar was barely recognizable in this poster.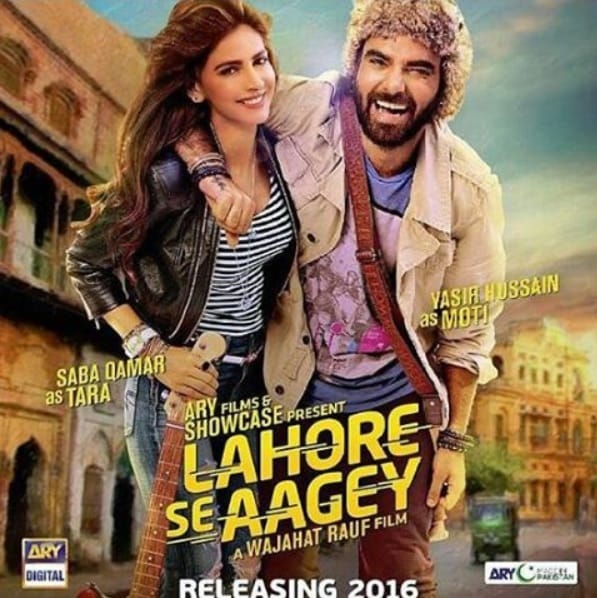 Here are some pictures from the sets of the film and some of the cast together on different events.