I tuned in to Sabaat yet again this week hoping the story might take a turn for the better. On the contrary, this drama is getting lamer with every passing episode. I feel that the writer took some inspiration from Zindagi Gulzar Hei and Shehr-e-Zaat. Some of the scenarios in this episode were laughable and others left absolutely no impact. The repetition is getting to me already and any scene which adds something new to the story convincingly is a nice change. Unfortunately, there was only one such scene in tonight's episode. Anaya and Hasan's track is getting absurd with every passing episode. The screenplay lacks flow and the pace is slow. Sarah Khan revealed something about the story which explains why we are being shown this controlling and paranoid side of Miraal's character. Even then, the character itself doesn't have a single appealing factor.
Anaya and Hasan
I was hoping that we would get to see a mature side of Hasan since he was on a 'mission' but seems like the only mission Hasan is on right now is marrying Anaya! I have always had a difficult time relating to whatever Hasan is trying to prove but more than ever now this seems like yet another meaningless track in the story. As if Hasan's stupidities were not enough, Anaya decided to jump on the bandwagon too by coming up with the most ridiculous plan to solve her friend's problem. Watching an enlightened and sensible girl like her come up with such an illogical plan was highly disappointing. While it is good that Anaya is not being presented as the 'perfect' role-model but showing her doing something so foolish wasn't the best thing to do either! Yet again, a lot of screen time was given to the planning and the execution. It was really frustrating watching how this development was covered, did the writer really think it would have any kind of an impact on the viewers?
This was supposed to be the 'turning point' in Anaya and Hasan's track, the incident which helped Anaya understand how much Hasan loved her. I don't remember the last time when I watched something so absurd in a serious drama! After all the 'excessive bleeding' Hasan walked out of the hospital with that grin on his face. The only thing on his mind was the proposal, Anaya's attitude, on the other hand, made more sense. Both these characters, however, are still underdeveloped. The only likable element of Anaya's track is the relationship she has with her parents. Her parents trust her so much and they expect her to be wise therefore it was especially disappointing watching her plan something which was definitely going to get her into trouble.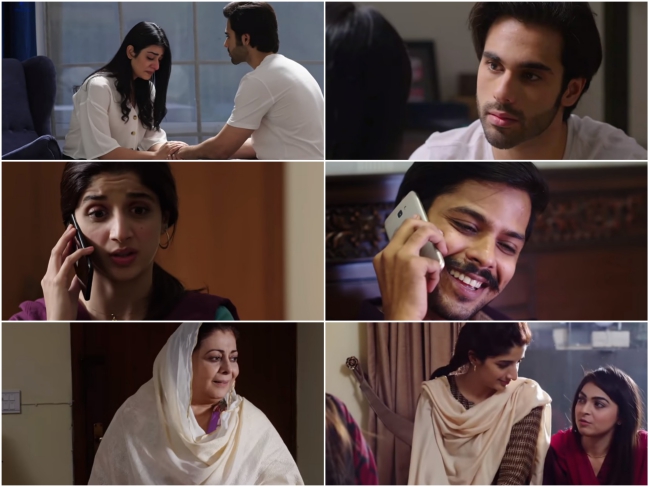 Hasan and Anaya's romantic scenes are not working for me at all. I am having a really difficult time taking Hasan seriously and the dialogues are cheesy! Every single conversation Hasan had with all the characters he interacted with in this episode revolved around Anaya! These conversations were the same as every other week – his friend trying to talk him out of it and Miraal showing her disappointment because he no was no longer listening to her! For a change, Hasan and Miraal's conversation was slightly emotional, thanks to naani's ghost ;)
Miraal's Fears