Tonight's episode of Sabaat was slightly better than last week. Unlike last week, there were some emotional scenes and it was good to see Hasan's mother stepping up. For the first time, I liked Hasan and Anaya's interactions. The scene covering Hasan and Anaya's emotional conversation in the university was well acted out. The characters so far are one-dimensional and shallow, their conflicts also remain the same. The story also lacks flow. It is at times difficult to take these conflicts seriously because of the way they have been presented on screen. The most important aspect of Miraal's track is how she is gradually losing her mind yet it is really difficult to relate to the challenges she is facing in this regard. I have to say that Sabaat has the worst background score. However, every episode is visually pleasing, the production values are grand but the story still hasn't taken off yet.
Anaya Changes Her Mind
Tonight's episode focused a great deal on Anaya and Hasan's track. Hasan's mother went to Anaya's house again and she managed to convince Anaya's mother. After a long time, Hasan interacted with someone from his family candidly when he asked his mother about her visit to Anaya's house. Hasan played his part by reassuring Anaya of his love and making her realize how miserable they would be without each other.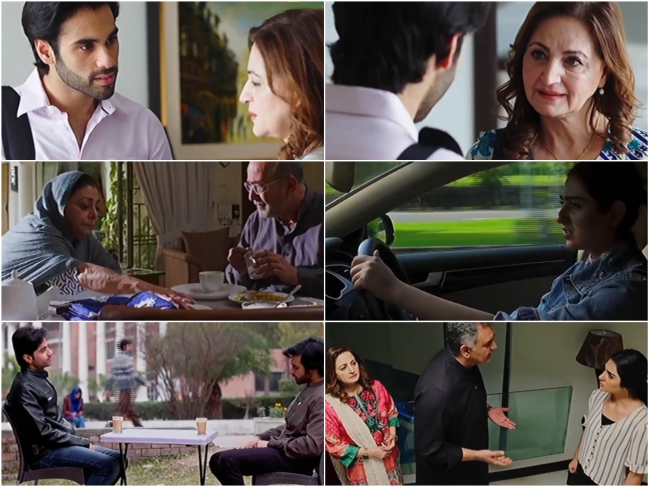 I absolutely loved how openly Anaya shared all this with her parents. Their relationship never disappoints and continues to be the most realistic element of this drama. Even after everything Miraal said to Anaya, she decided she wanted to spend the rest of her life with Hasan. This goes to show that Anaya has faith in Hasan and the love they share. Seemi Raheel and Muhammad Ahmed are absolutely adorable as the parents who love their daughter unconditionally and are open-minded. Their characters are refreshing and the performances are on point.
Later on, when Anaya's parents went to Hasan's house, their apprehension and fear were translated brilliantly on-screen by these amazing actors. They could obviously sense that Hasan's father was not present there out of choice. Meeting Miraal was another shock for them, she made sure she made up for the absence of her father.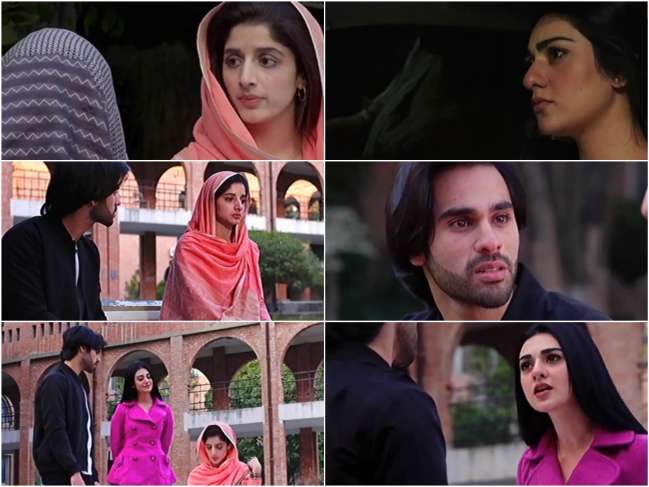 Miraal Manipulates and Threatens
Miraal has constantly been manipulating her father and she did just that in this episode as well. The way her father lets her get away with everything is basically a lesson in bad parenting! The only reason her father is not being flexible is that he does not want to 'disappoint' his daughter. Although he had his mind made up before but after the way, Miraal reacted he felt duty-bound to do what pleased her. She definitely knows how to pull his strings. Tonight, there were yet again many scenes which showed how manipulative Miraal was and when things don't go the way she wants, she threatens and provokes others.
For a change, the viewers got to hear what Miraal was going through from her. I find it really difficult to understand her state of mind since even with all this confusion in her head, she manages to look so trim and proper, makes sure she keeps track of what Hasan is up to, and manages to be so troublesome. I am waiting for the time when all this will take a toll on her because being Miraal must be really exhausting!! Sarah Khan looked really pretty tonight but there are times when it seems like she is not too comfortable carrying this look. She performed well tonight but so far the character itself doesn't have much going for it. All I can think of while watching her is that she needs to get a life!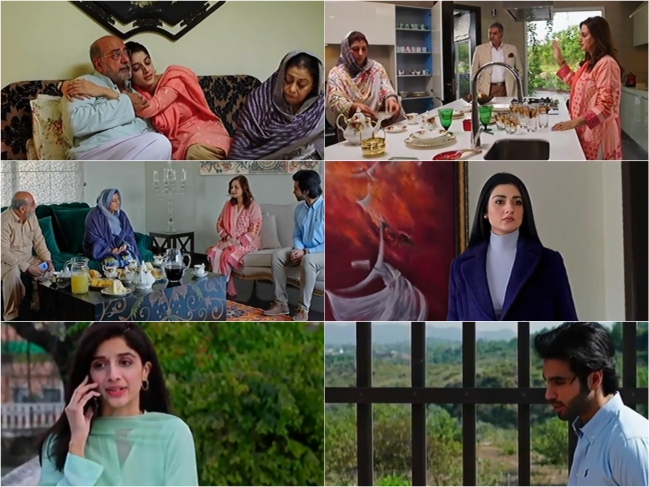 Hasan's father's business rival it seems is going to use his friend to perhaps rope in Hasan or to get some other advantage. His track, it seems is crucial to the story yet he is not getting enough screen time. Most of the characters in the drama are black and white which is another reason why they are not too appealing.
Final Remarks
After watching this episode, I was hoping that Hasan and Anaya will finally get married now and we can all move on but the preview of the next episode suggested that there will be more of Miraal and her father's unreasonable tantrums and demands before this marriage actually takes place. Usman Mukhtar, it seems will also make an appearance at the wedding, that could be the reason why it is being delayed!
Did you watch tonight's episode of Sabaat? Don't forget to share your thoughts about it.