Pakistani actress Mariam Ansari's wedding festivities have been storming the internet and needless to say, the celebrations are keeping the fans entertained. Ali Ansari and Saboor Aly were also spotted enjoying the wedding events. Saboor looked absolutely gorgeous in neon green and blue lehenga paired with a sleeveless blouse on Mariam's Shendi.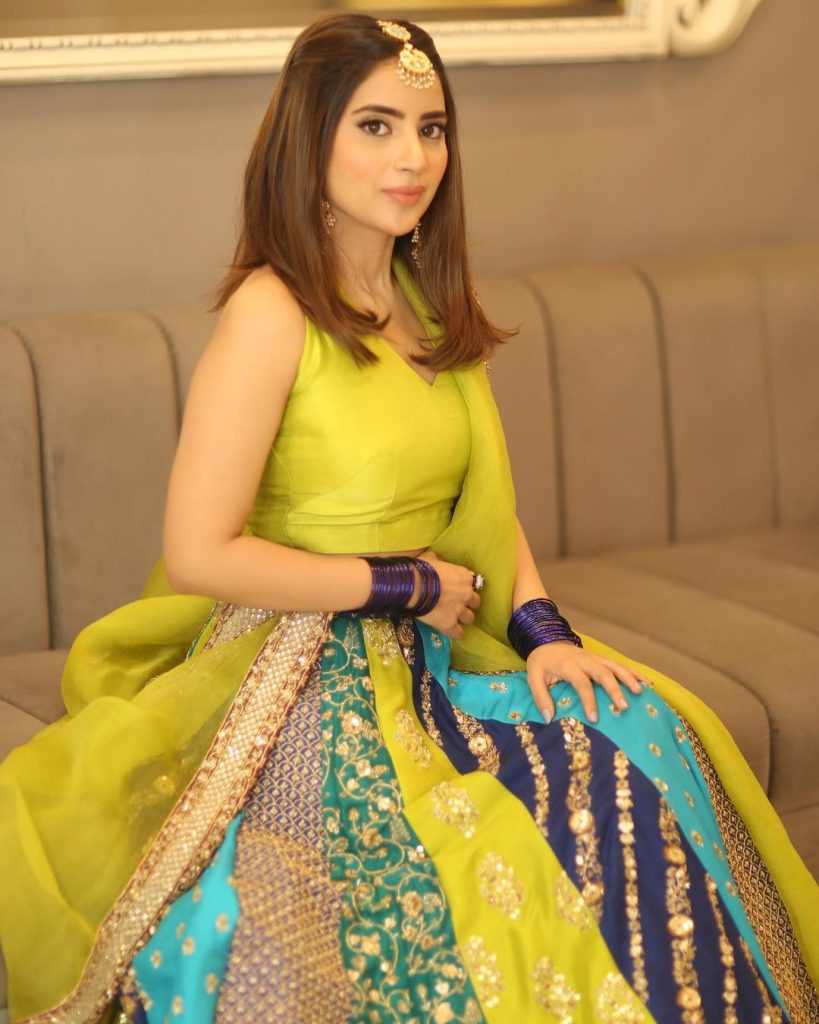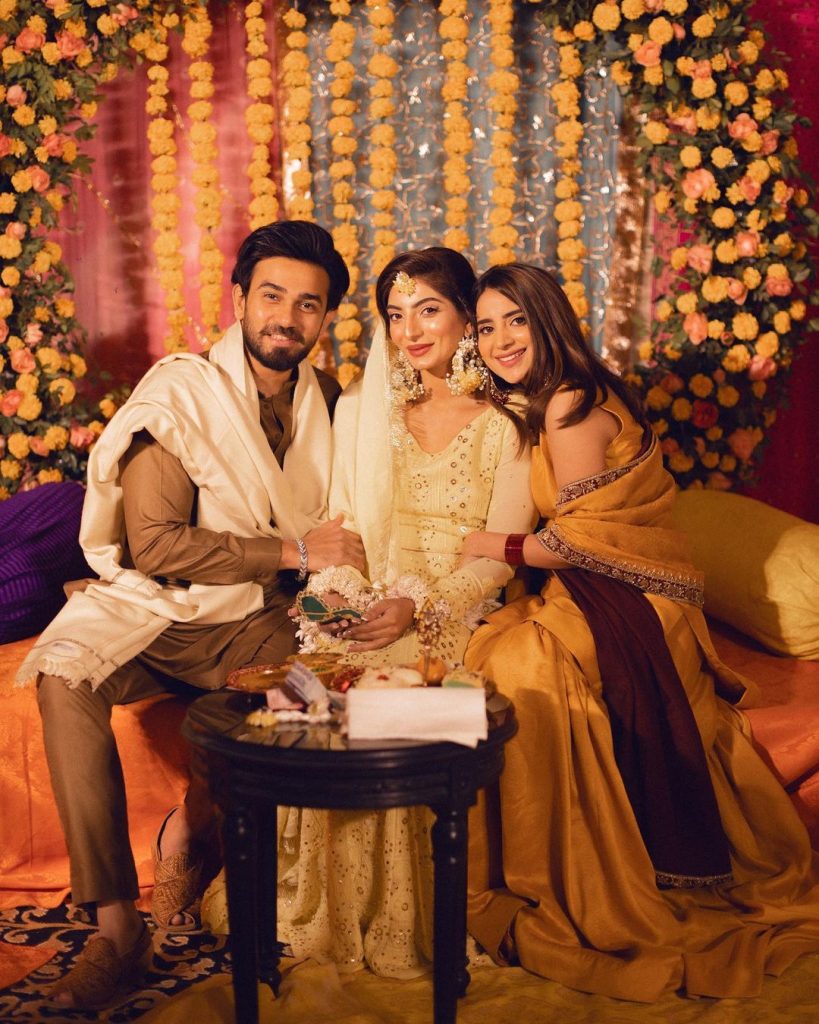 Previously a video of Saboor Aly and Ali Ansari from Mariam's wedding was making rounds on social media. Some social media platforms turned to their Instagram handle to share a video of Saboor and Ali engaging in a discussion dubbed 'serious.' The video footage was taken from Ali Ansari's sister, Mariam Ansari's Shendi, take a look!
Recently, Saboor Aly taking to her official Instagram handle responded to her viral video, spreading rumours of a false heated argument with fiance Ali Ansari. Turning to her Instagram Stories, Saboor revealed what she and Ali were actually talking about while the paparazzi recorded the clip.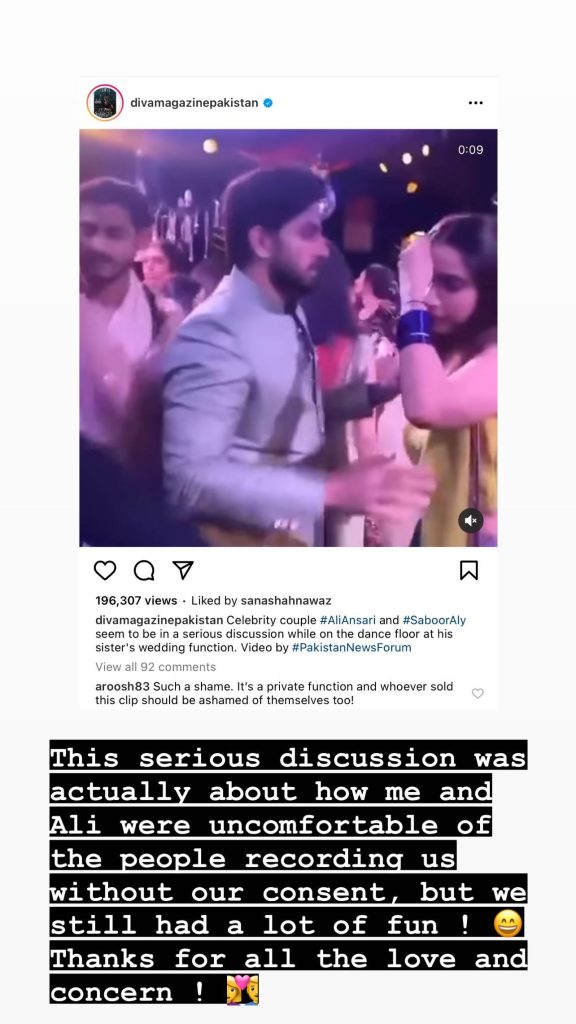 "This serious discussion was actually about how me and Ali were uncomfortable of the people recording us without our consent, but we still had a lot of fun! Thanks for all the love and concern!" clapped back Saboor for all the critics who sparked rumours of a heated argument between the duo.