Balu Mahi had been caught up into the controversy and was claimed to be copying the film/poster concept from Bhansali Films but the actors previously cleared the air stating that it is merely a co-incidence.
The film is all set to release on February 10, 2017 and will feature Osman Khalid Butt, Ainy Jaffri and Sadaf Kanwal in the lead roles.
Images recently got in touch with one of the leads, Sadaf Kanwal. When asked about her role in the film Safad said:"My role is of a fun woman who is the head of a company. She's glamorous but also blunt, for example. she'll be dressed to the nines and end up making a gaffe."
She added that her character, Sharmeen, is an authoritative businesswoman who's also 'mazaydar'.
When asked futher more about her role, Sadaf said:"She likes this man and travels with him throughout the journey [in the film]. The two share a romantic relationship and soon fall in love and my character tries to spend as much time with him as possible as the man she loves is very unpredictable and confused."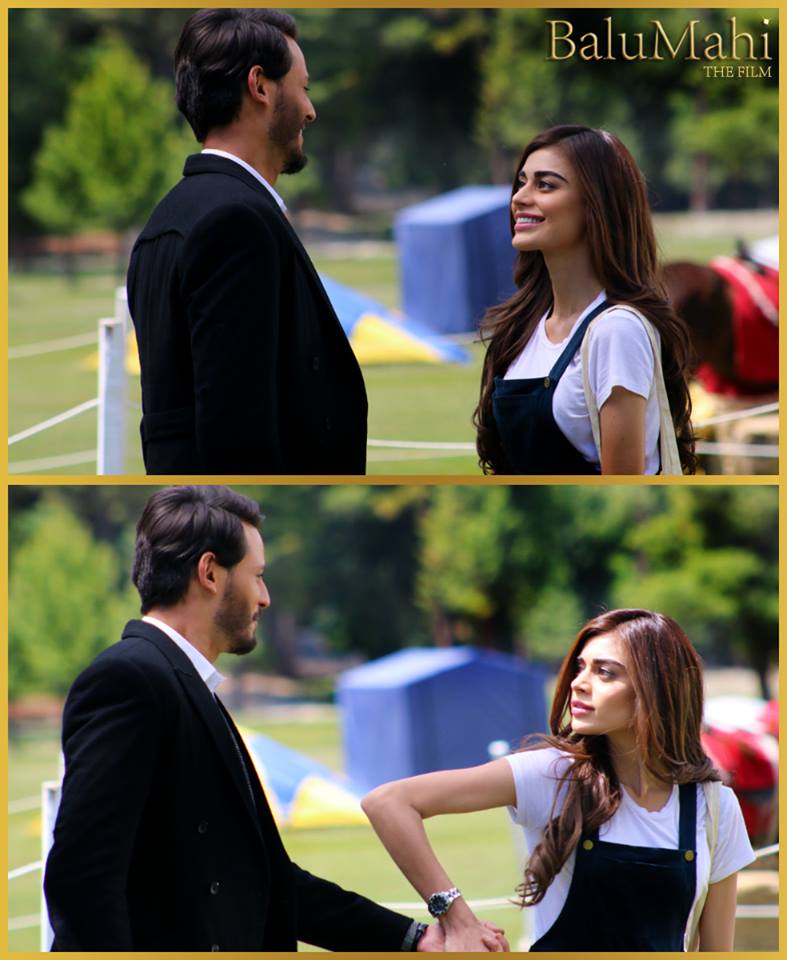 She then went ahead and shared one of the beautiful memories from the shoot "It was my first day at the shoot in Hunza and it was the first time I was facing Haissam and the camera, the entire team was standing in front of me. Haissam says to me, 'It's time for your shot, the first scene,' so I said, 'okay.' I got ready and went [to the set]. I was tensed because it's Haissam, he's such a big director and, whether I'll remember my dialogues or not. I didn't know what'd happen because Ainy [Jaffri] is very good and she had been working [on the Balu Mahi shoot] for the past few days and this was my first experience. But when I did my scene Haissam paused and then everyone clapped," she recalled.
How excited are you guys to watch the film?
Rimsha Butt