Hum Network this year launched their new awards and that is Hum Style Awards. There were speculations of why making a new award show when it is going to end up as the previous one but Hum TV certainly proved it wrong. The Hum Style awards aired recently and i must say the ceremony commenced quite impressively. There could be improvements but for now lets give them the benefit of doubt but the expectations were higher, after all it was Hum Style Awards inaugural.
The stage of the show looked amazingly admiring and all the investments were clearly seen. I must say the direction was applaudable and it gave some really gazing effects. The best thing about this award show was that it paid tribute to loads of old Pakistani songs which connected us to them instantly. The show definitely did not had the whole Pakistan element since English was given more importance than necessary. It seemed like everybody was competing for the best English accent but unfortunately no one succeeded. There were many aspects which worked in favor of the show since it had some amazing performances to it's credit and unique opening and closing.
Ahmed Ali Akbar managed to pull it off quite easily and his hosting looked effortless with completely entertaining at the same time. The rest of the hosts were Ayesha Omar, Adnan Malik and Amina Sheikh. There was not even a single moment where the hosting seemed forced but was instead handled confidently. Though Adnan and Amina had some segments which were not really captivating but their energy covered it all. The controversial joke 'Jeana k maa baap nahi ha' somehow landed in the show. The script had quite many flaws since the second half of the awards had some jokes and reactions which were unrelatable.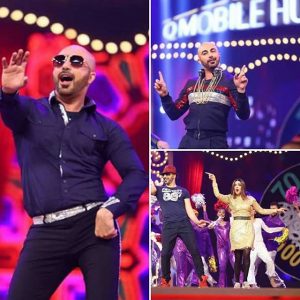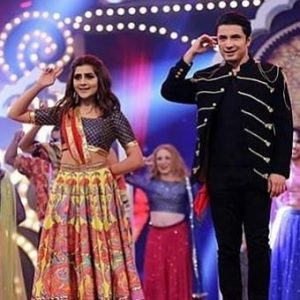 Coming towards the performance, they were kept to the minimum but had many things to offer. The opening performance was interesting because it made the beginning different from those of other awards, the segment was long though with Meesha Shafi and Umair Jaswal entering the scene but it was still entertaining to the core. Saba Qamar and Zahid Ahmad's performance was spectacular and their chemistry was a house on fire. Saba had met with a malfunction but that was edited out or was redone for good, so it seemed as if the malfunction never happened. The beauty with brains manage to continue her performance and rocked it. Rahat Fateh Ali Khan's voice made the air magical and HSY's dance on old tunes did kept us entertained. ALi Zafar's act at the end had given a feel of completion and his dance with Sohai Ali Abro was outstanding. The energy Sohai had put in to it, made the performance something remarkable. All the performers had given their best and that showed their dedication towards the assigned job. And Zaid Ali's entertaining performace was really worth a watch.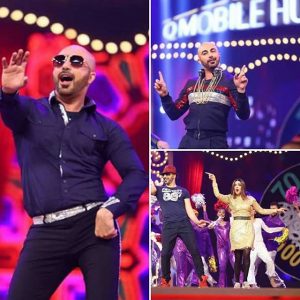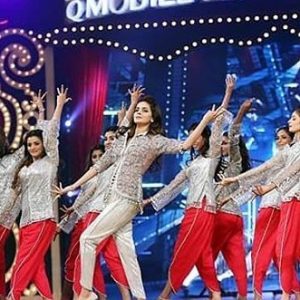 The description of every category before announcing made it easier for the viewers to understand what each particular category was about. The editing somehow had many flaws. The show somewhere in between lost the hype, it went from extremely enjoyable to boring kind of phase. There were too much of the style categories maybe more than needed and was to be covered in a short span of time. The pace suddenly became very fast and things seemed rushing a bit. A particular award was not yet received properly and it was suddenly moved to the next. The show at times was probably sinking but Rahat and HSY's performance save the ship from sinking. At times the hosts would appear on stage from no where, leaving the viewers wondering what had just happened. Too much of editing was very visible like when Ali Zafar was all set to say something regarding his journey and this happened for many of others too.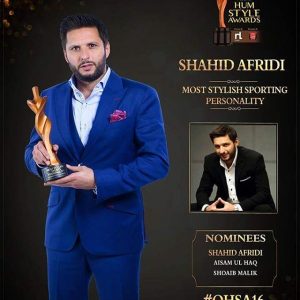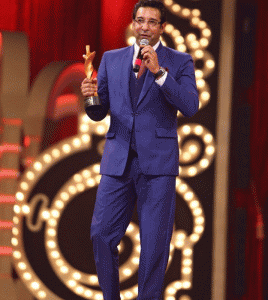 It was at first pretty exciting watching all the Pakistan songs being played but that did not stayed for long because many of Indian songs were chosen but glad that atleast there were more of Pakistani songs. There was so much of English and when few of celebrities spoke Urdu, it seemed a bit forced. Our national language is Urdu and it would've been really appreciated if they had worked more towards it than English. The few international dancers present did not blended much into the performances, so it was probably not the best decission made. There were some very annoying bits too,  'presented by QMobile, powered by Nishat Linen and refreshed by Fruita Vitals' was announced numerous times. Overall, there can be many improvements made in terms of choreography, editing or chopping out and most importantly Language. The small bits here and there certainly saved the show.
How many of you watched Hum Style Awards 2016? Do share your thoughts with us.
Rimsha Butt