Sadaf Kanwal does not need any introduction especially right now when she has been in the news constantly for the past few months. Although Sadaf was a well-known model earlier as well, when she got married to Shahroz Sabzwari she got the kind of attention that made her a household name. Obviously, all of this attention was not in the form of appreciation. Apart from the marriage which took everyone by surprise, Sadaf's statements about marriage also grabbed the attention of the media and public. She has always been known for her bold statements. In this entire time when Sadaf was in the limelight, she proved that she had a strong personality because not once did she let the gossip about her get to her in any way. Recently, Sadaf was blessed with her first baby and it remains to be seen if she will ever start working as actively as she was earlier.
Most of the people who know Sadaf Kanwal now, probably do not know that Sadaf joined the industry through the Miss Veet competition. Like many other young models, Sadaf also did whatever it took to polish her sense of fashion and style. Now, Sadaf is known as one of the most fashionable and stylish female celebrities. Here is how Sadaf's style has changed over the years.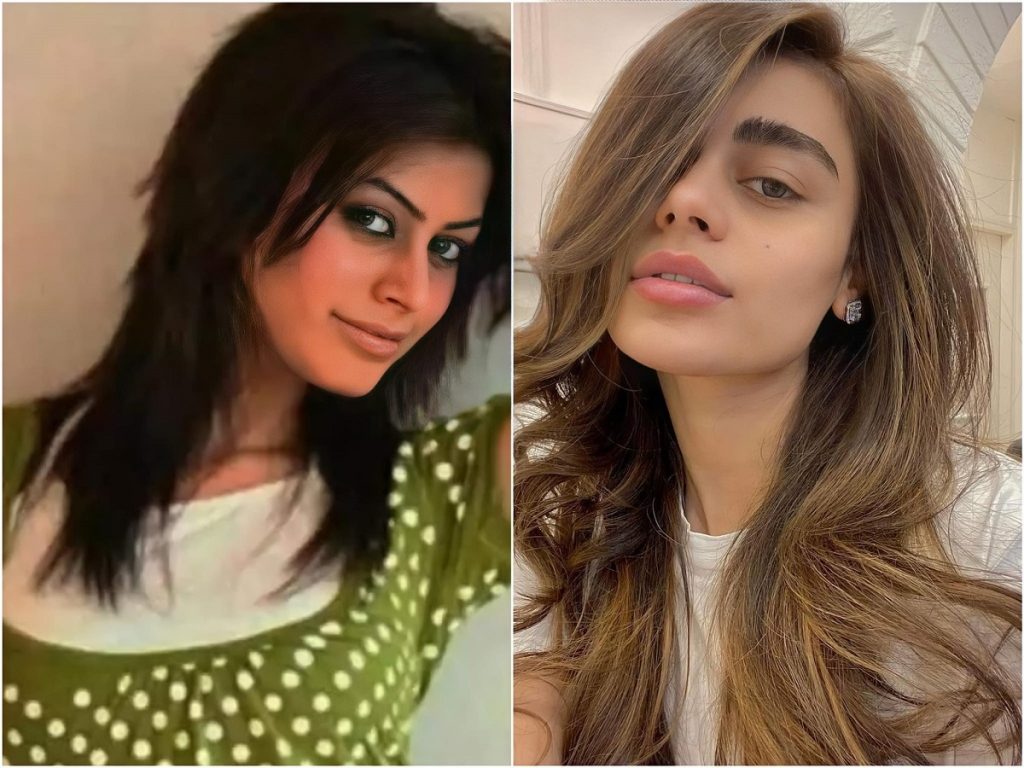 Posing Game – Then vs. Now
Posing is an essential part of modeling. No matter how attractive a model is if he or she does not know how to give the right expressions, or will never make it to the top. Without a shadow of a doubt, Sadaf Kanwal has aced her posing game over the years. However, she was not a natural poser as is evident from these collages. On the left side, there is a picture of the model from when she joined the industry, clearly, she did not know much about giving the right kind of expressions even for a basic selfie. Sadaf still loves taking selfies but a major difference is that now the way she faces the camera even for a casual selfie is poles apart. The difference in these two pictures goes to show how important it is to be comfortable in front of the camera and give the right expressions.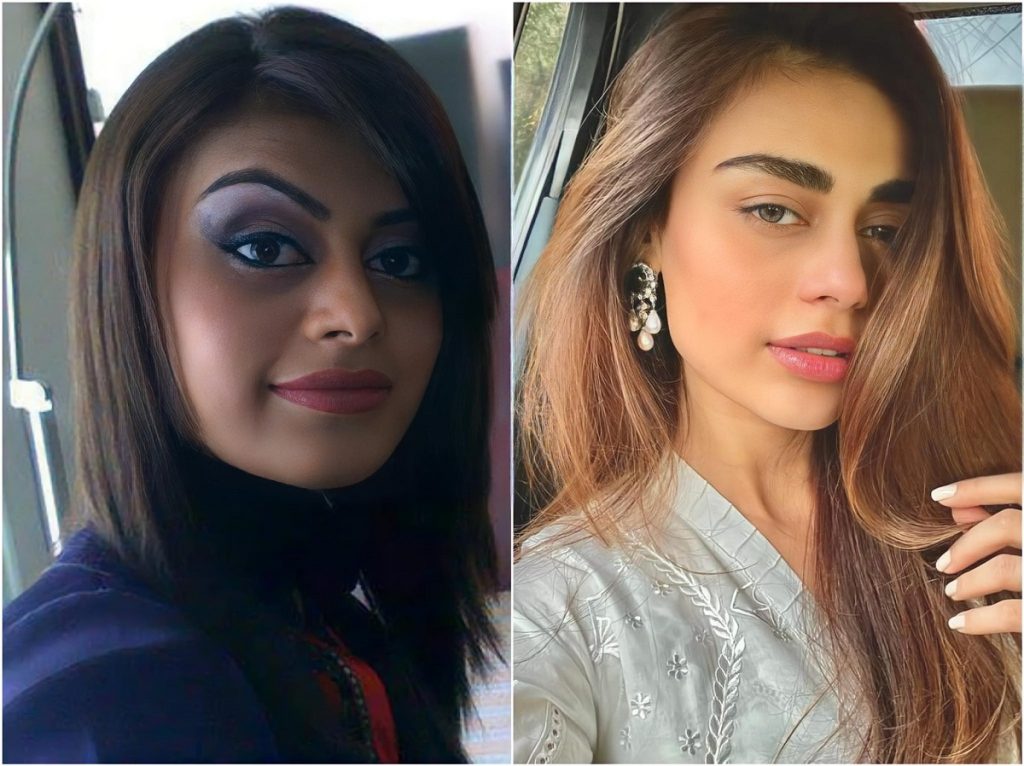 Eyebrows, Complexion, and Make-up
Sadaf Kanwal's style transformation clearly indicates that the right shape and thickness of eyebrows can make a big difference to the face. Apart from this, Sadaf has also changed the way she wears make-up altogether. There is a clear difference between the kind of make-up look she preferred before and the one she most often sports in her recent pictures. Her eyebrows used to be thin before but now they are thicker and shaped naturally. In fact, Sadaf's eyebrows have been the subject of people's attention in the recent past because sometimes they stand out on her face. Her make-up is much softer and well blended in all her recent pictures which have made a great deal of difference.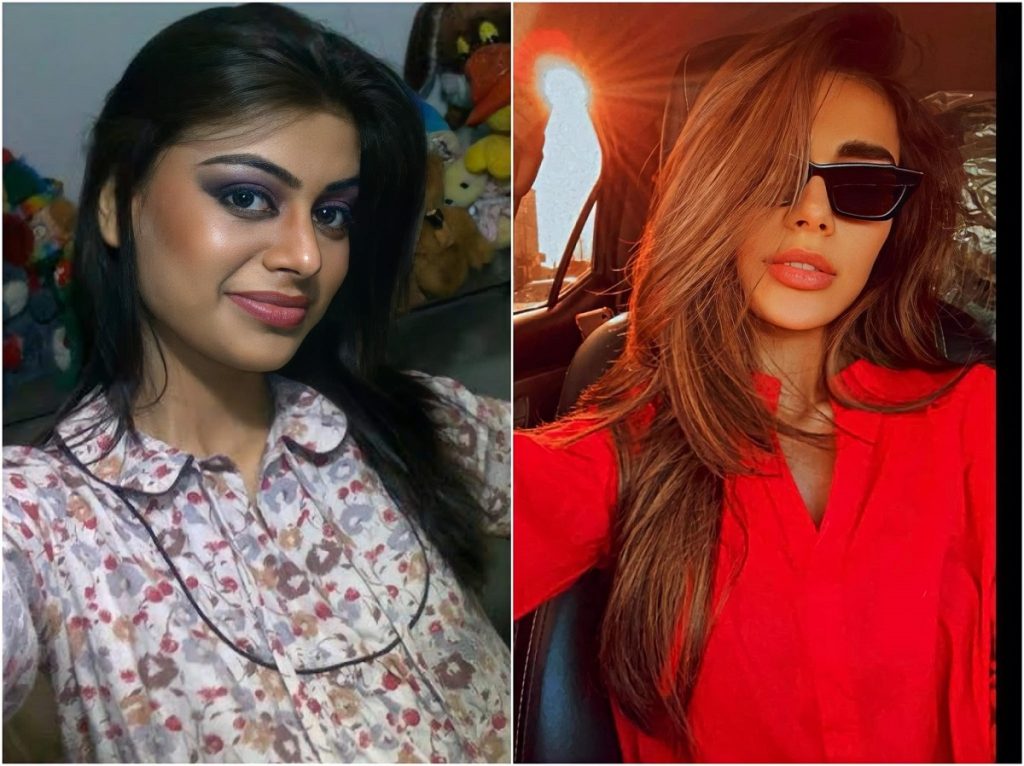 The light-colored lenses have also given Sadaf a look that is much softer than before. Sadaf's before and after pictures show that less is more when it comes to putting on make-up in particular. The change in hair color also suits her as opposed to her dark hair color which did not suit her. It adds to her present style statement which is natural and chic.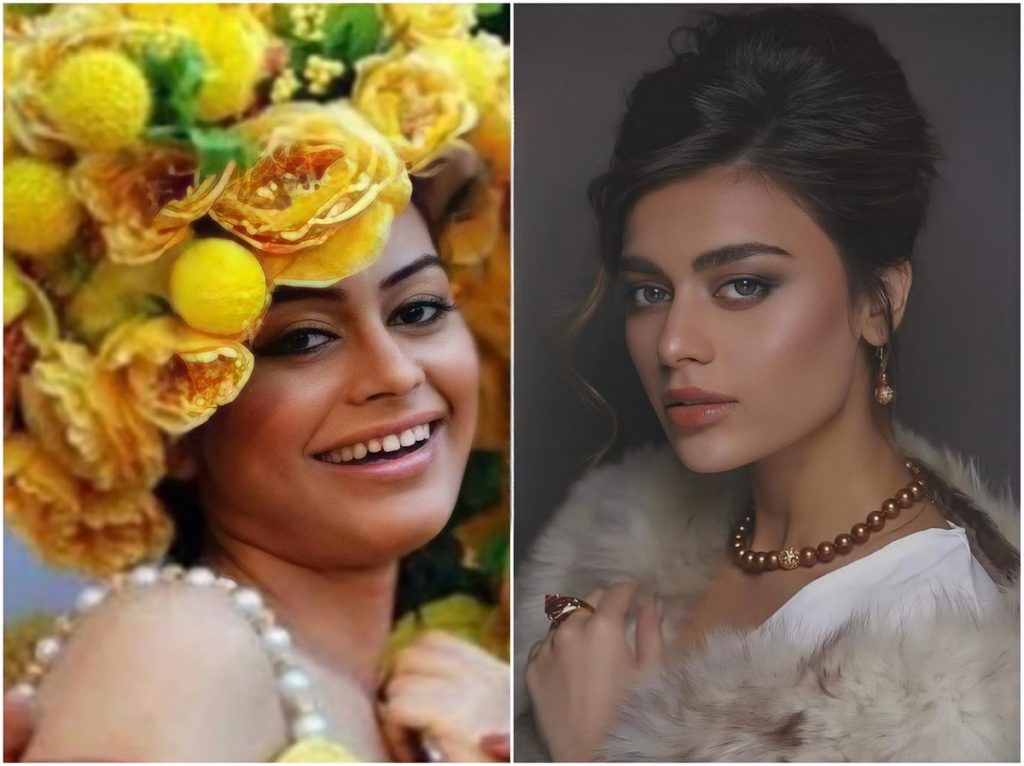 Photography has improved over the years and there are so many filters nowadays which hide flaws. Nowadays, most celebrities aim for natural-looking but flawless pictures. However, it is clear from these before and after pictures that Sadaf's flawless skin and complexion are not the product of filters alone. It is a common practice nowadays for celebrities to get whitening injections for making their skin tone even and brighter looking. It looks like Sadaf also got those treatments and they enhanced her complexion.
Secret Behind The Perfect Smile
Sadaf Kanwal has a perfect set of teeth which makes her smile one of her most valued accessories! Her pictures from earlier years of her career clearly show that she did not always have this perfect smile. In fact, she got help from professionals to make her smile look as great as it does now. In this before and after picture, the difference is as clear as daylight. Whoever gave Sadaf this smile makeover must be really good at the job because Sadaf smiles confidently knowing well that she has an attractive smile now.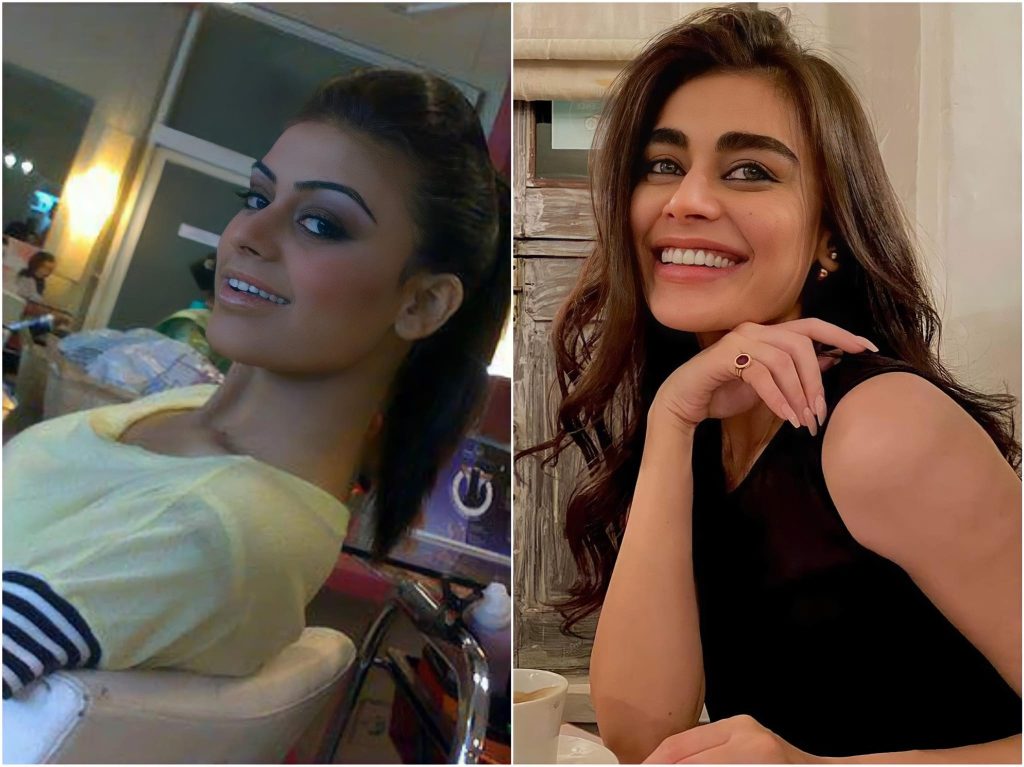 Sadaf Kanwal always had full lips but even then she definitely got lip fillers in order to change the shape and elasticity of her lips. This has also helped in the complete transformation of her smile. She used to overline her lips before but now instead of opting for a fuller pout, she prefers wearing her lip colors in a way that accentuates her lips since the surgery did the rest of the job quite well.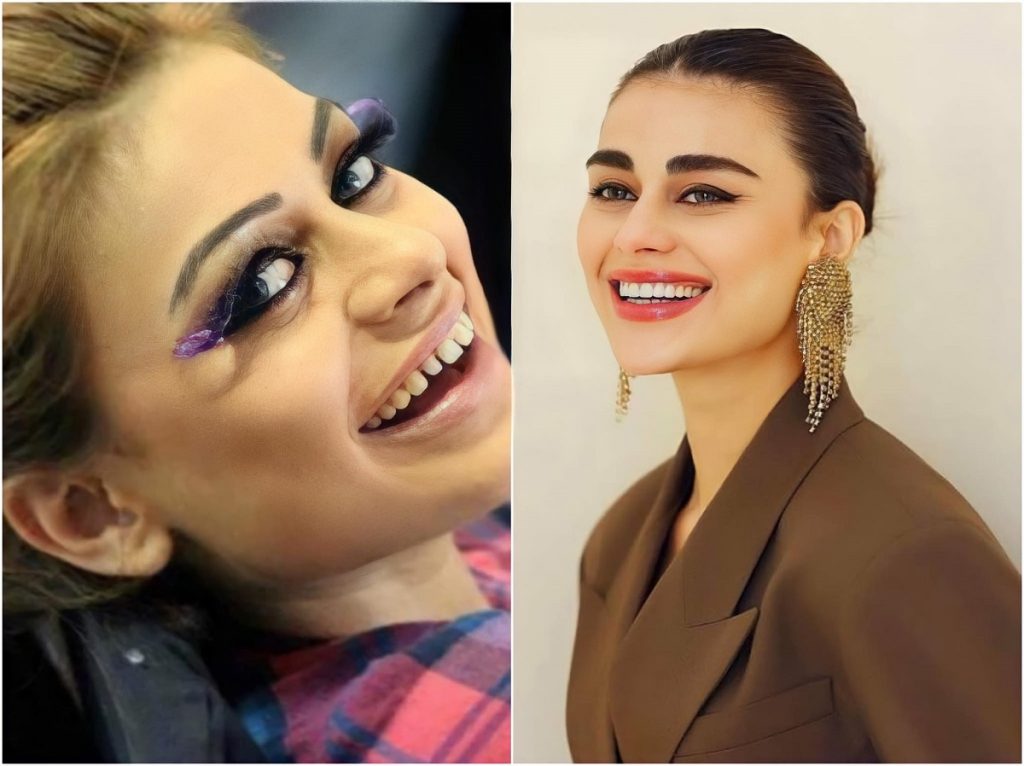 It can be safely stated that when it comes to using modern fashion as well as cosmetic surgery for looking more attractive, Sadaf Kanwal has definitely learned over the years and has done well for herself. She does not look plastic even though she definitely got procedures done on her face. She has also changed her style in such a way over the years that she looks elegant and chic both. Sadaf Kanwal's style transformation goes to show that she has worked hard over the years to look more appealing today than she ever was before. Being part of the fashion industry must definitely have helped her but at the end of the day it is her own effort and her learning skills which have transformed her into one of the most stylish female celebrities right now.