The News of Sadia Khan thinking about working in India has been circulating the media since 2013. According to an Indian newspaper "In the past, Sadia Khan had been offered films and TV soaps from India but she was waiting for the right role to debut in Bollywood". It looks like Sadia Khan has found the right project which she had been looking for. Sadia Khan will be starting her Bollywood career with the film "Dunno Y 2…Life Is A Moment". This film is the first film made in India with the assistance of Norway.
Sadia Khan plays the role of a a Norwegian Pakistani in this film. She was selected after country wide talent hunt in India, Pakistan and Middle East. More than 800 girls screen tested for this role. Sadia Khan's character in the film falls in love with a man who is gay. The girl has no idea that her love interest is not straight. Sadia Khan said in an interview, "I have represented my country well. I believe that love cannot be restricted and can happen anywhere at any time with anyone."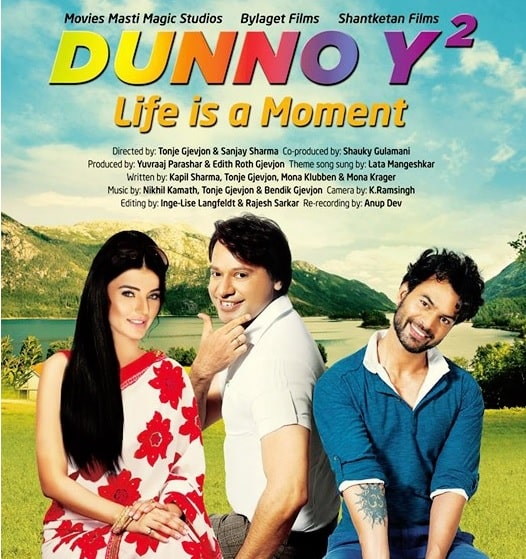 It is a musical romantic comedy made in Hindi, English and Norwegian. Recently it was premiered at world's one of the most prestigious Opera House of Oslo. It received a warm reception from the audience and positive reviews from critics.
According to Indiaglitz, "The film is the first commercial mainstream Gay love story between an Indian and homosexuals who meet in a foreign land (breathtaking locales of Norway), reminiscent of K-jo films. The trailer is also reminiscent of interesting and 'dhamaal' dialogues like Dirty Picture. Some interesting dialogues that will seem to be controversial on either side of the border "Koi Pakistani homosexual nahi hai" or another classic like ""Hum saale Hindustani Pakistani double standard *##di-khaane mein jayege aur wahi bhi Sati Savitri doondhege".
Sadia Khan is very happy with her debut film, she said, "It's a beautiful role and an international film and legends like Lata Mangeshkar, Zeenat Aman and Salma Agha are associated with the project. I couldn't ask for a better debut!"
Meera is also seen playing a role in the film which looks very bold. Sadia Khan does not think that there is anything wrong with starting her career from such a film.