I must give full marks to Khalil-ur-Rehman Qamar, the writer of the drama for having the guts to add those details of his life in this story which easily pass for skeletons in someone's closet. I was reading Khalil-ur-Rehman's interview the other day in which he stated that this story was not 100 percent true but it was more than that, there wasn't a single scene in this story that was added for adding more drama to the narrative. This could be the reason why so many people have been able to connect to the story and the characters. The writer in his interview also said that people who believe in love and have experienced being in love alone can relate to this play…which would basically mean every second person of course!
What Shano revealed to Maulvi Sahab about the kind of intricate relationship and the ugly history which her mother shared with Khalil's father, Khalil's step-father and Khalil's mother was nothing short of shocking! So many ugly truths in one go, yes I am sure many of us needed a glass of water to digest all of that. Shano has the satisfaction of knowing that the relationship between her and Khalil would be legitimate in the eyes of Allah if they were to get married. It was ironic that Rasheeda asked Shano to ask maulvi sahab about Khalil being a mehram or not when she left the house! I couldn't help but wonder where Khalil's father was now and if Shano knew all these details about her mother's past then her father must know them too. Rasheeda also mentioned that this was Inayat's second husband's second marriage but we don't know when that happened, who he was married to and whether the younger kids are his. There is obviously a great deal about this family which we need to know yet but that is not really important because the focal point of tonight's episode like always remained the lead couple. The way Shano declared her love for Khalil in front of everyone who asked was a delight to watch; I love Shano's boldness and Mahira Khan's acting has added the charm which this character needed to make it what it is. Watching Qavi Khan play the maulvi was again a very good surprise, we don't get to see actors like Qavi Khan and Irfan Khoosat gracing the screen with their presence when the roles that they are playing are not major ones, it just goes to show what great actors they are.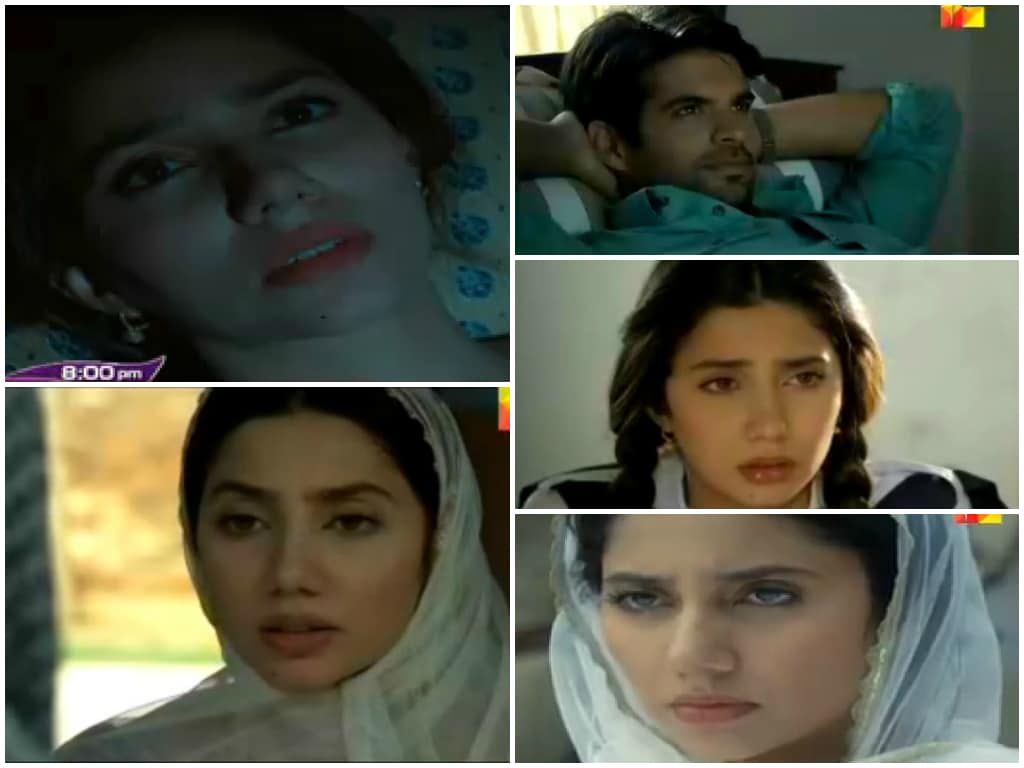 Khalil's one liners … "agli baar tu mei akela hi jaun ga nahi tu wo mere Khalil honey pe shuk kare ga" "wakil ki bari tu baad mei ati hai doctor saab pehle Khalil ki baari ati hai" were very filmy and witty! They reminded me of those one liners from films that get very popular and are quoted over and over again! Khalil knew only too well what was coming his parents' way but he was not the least bit scared of what Shano's parents thought or said because the only thing that matters to him is Shano's support everything else is of no consequence. Khalil narrated the whole story of his meeting with Shano to Maqsood and I must say that I thoroughly enjoyed every minute of that scene although most often such scenes put me to sleep. Adnan Malik own his character in this show; I love his confidence.
Fayaaz's character seems to be growing a spine, I would actually like to see an encounter between him and Khalil and see what he has to say for himself then! Mukarram Kaleem plays Mr. Loser flawlessly. The dialogue "phir meri kasam kha ke yeh bhi kaho ke tangay tor lo gay us ki" was hilarious! Should I be feeling sorry for Fayyaz because I think I do (wink wink).
I do not have the words to praise Samiya Mumtaz's laudable performance in tonight's episode. The way she played the meethi churi was beyond brilliant. Rasheeda knows how to pull her husband's strings and she makes good use of it. Khalil's father said that Shano's parents couldn't just refuse this proposal that easily and perhaps he was right. That is the reason why Shano's father asked his older brother who also happens to be Mr. Loser's father to do the deed for him! Shano's father took full responsibility for the decision although he is probably not even sure why he had to say no to Khalil's parents in the first place! Rehan Sheikh plays the henpecked husband with absolute brilliance, he totally makes me forget Naimat Khan, that is what being versatile is all about.
Mahira Khan's performance stayed top-notch throughout the episode. The first scene of tonight's episode was badly dubbed especially because Mahira Khan's acting was commendable but she was definitely not the one delivering the dialogues. Like every other episode of Sadqay Tumhare, this one too as simply beautiful, well done director sahab!! This is the kind of play that makes you laugh and cry with every character and every scene. Fayyaz made me laugh, Khalil made me go aww, Shano's dialogues brought tears to my eyes and all the performances left me spell -bound.
So, how many people are in shock after hearing the truth about Shano's mother and Khalil's family tree? What questions arose in your mind after hearing what Shano told the maulvi sahab? That "najaiz rishta" dialogue in the last episode wasn't so irrelevant after all!
And most importantly how many of you want that letter to be delivered to Khalil ASAP:)
Fatima Awan