Sajid Hasan is a very talented actor in the Pakistani film and drama industry. He has done some amazing roles throughout his career and he is an outstanding host as well. He is witty, has a great sense of humour and Sajid knows how o impress the audience. Though he wanted to be a cricketer, he ended up becoming an actor and he did full justice to his profession.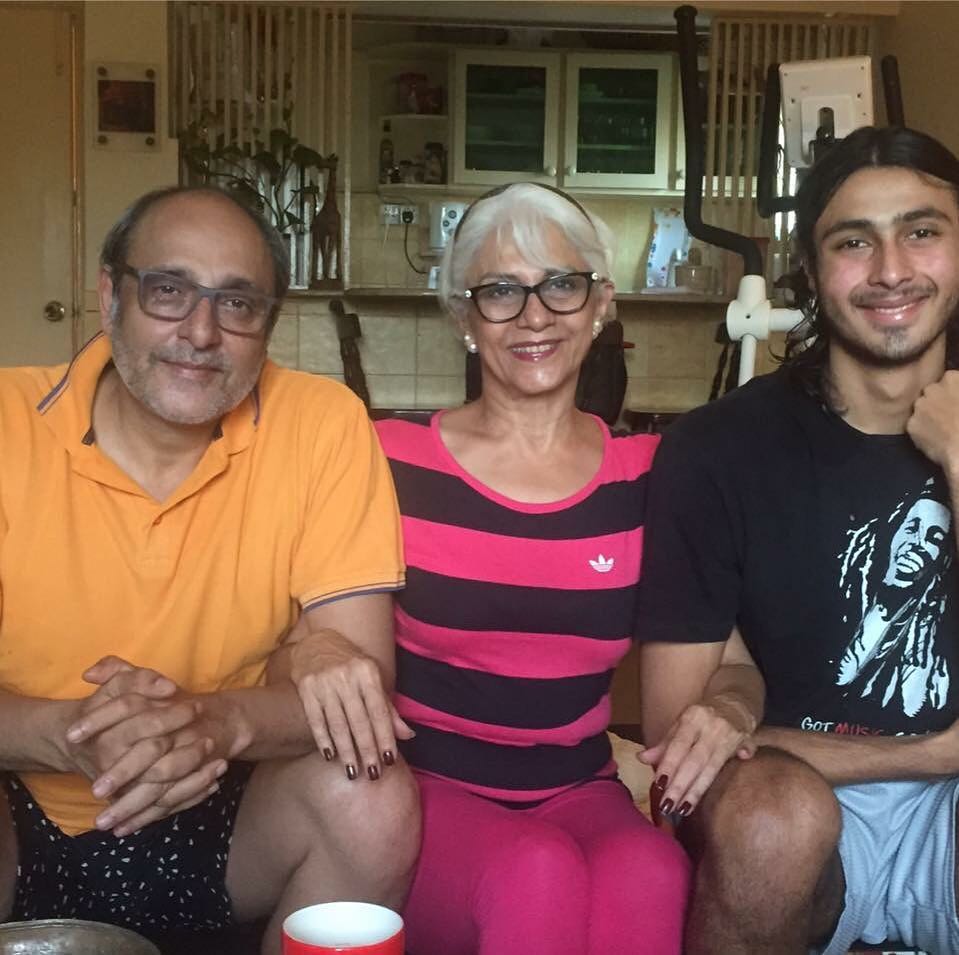 Sajid Hasan is married to Sakila Chapra and they make such a gorgeous couple. They both were guests in Shan e Suhoor hosted by Nida Yasir and their relationship was a treat to witness. They both shared interesting details about each other and how their marriage has been for the past 33 years.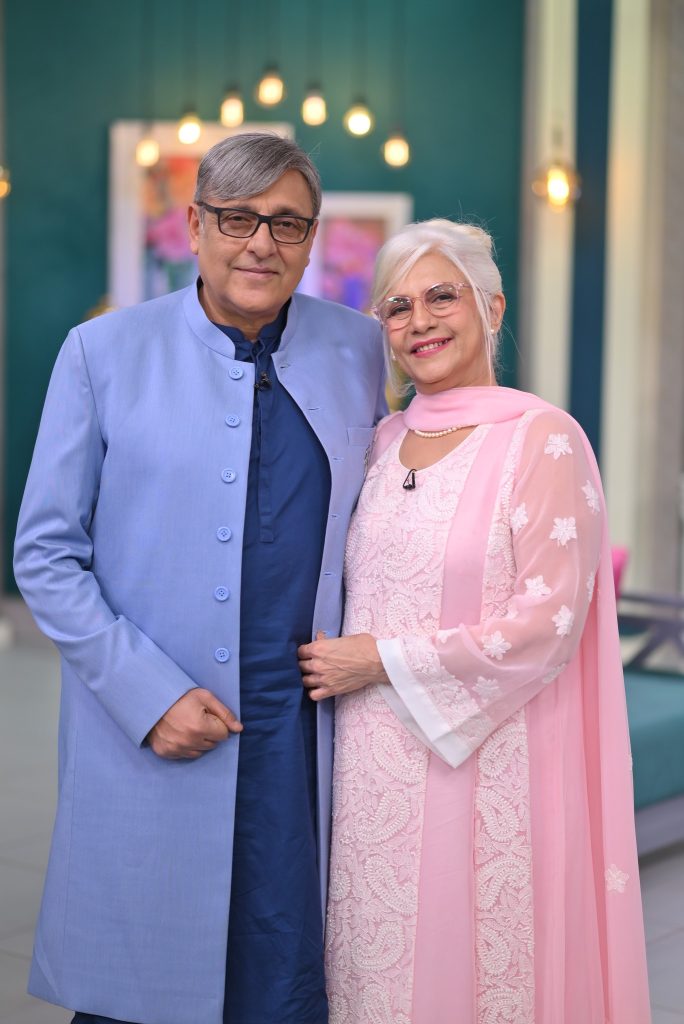 Sajid shared that once his wife asked him to cut her hair and he did his best but she was not satisfied and kept cutting her hair. When he woke up in the morning, she had completely changed her look and was sporting a bald head. She is one gorgeous lady and can rock any look with perfection.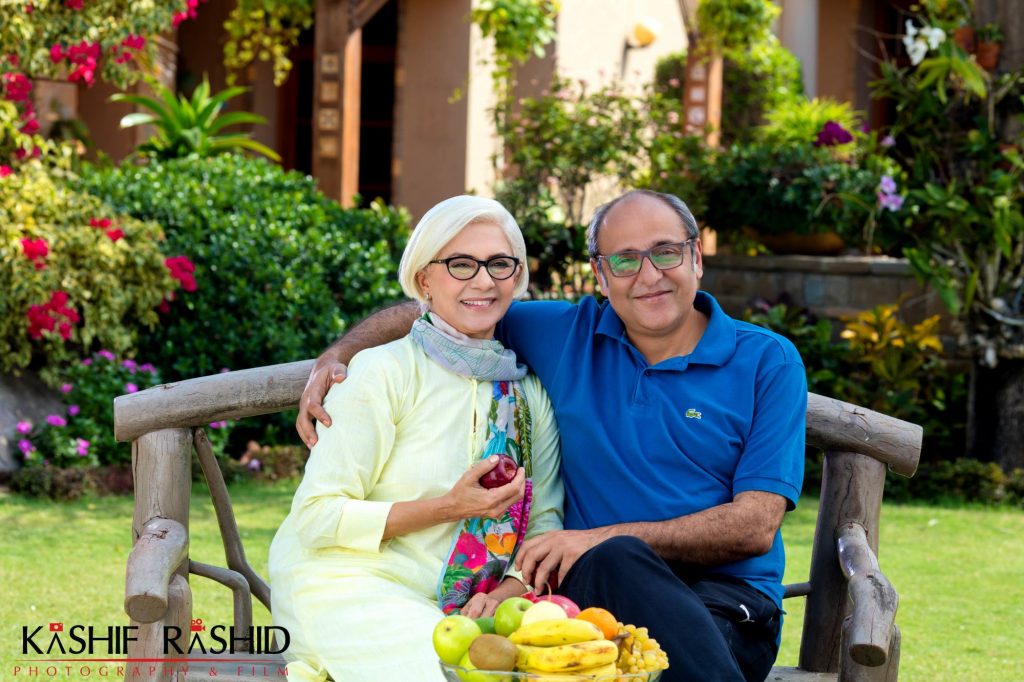 This is the story:
Sajid was very candid in the interview and shared what were the qualities that attracted him to his wife. He said that as an actor he wanted a wife who would give him his space and not be to meddley with his life. Shakila also shared that he is not one of those people who would cook or pamper her husband and she is one strong woman, therefore, her husband was attracted to her.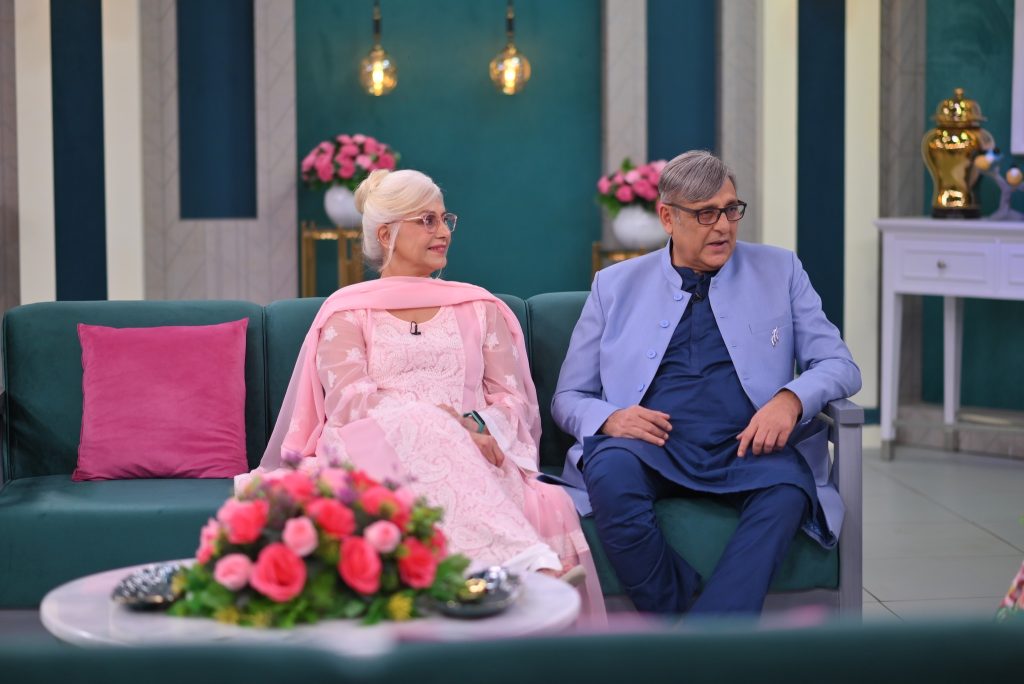 Here are Sajid's favourite qualities in his life partner:
Shakila shared that she does not cook and Sajid is a big foodie so Shakila's mom is the one who always sends him food or sometimes he cooks himself. This is how they manage their food routine: