Yasra Rizvi is an ace Pakistani actor and poet. She began her acting career with theatre and then she switched to the television. Yasra Rizvi has performed in numerous hit Pakistani drama serials including Manto, Man kay Moti, Thora Sa Aasman, Wo Dobara, Aangan, Dil Na Umeed Tau Nahi and Dunk. Her recent claim to fame project was the popular web series Churails which was a Zee 5 Production's presentation. Her stellar performance in Churails got huge critical acclaim.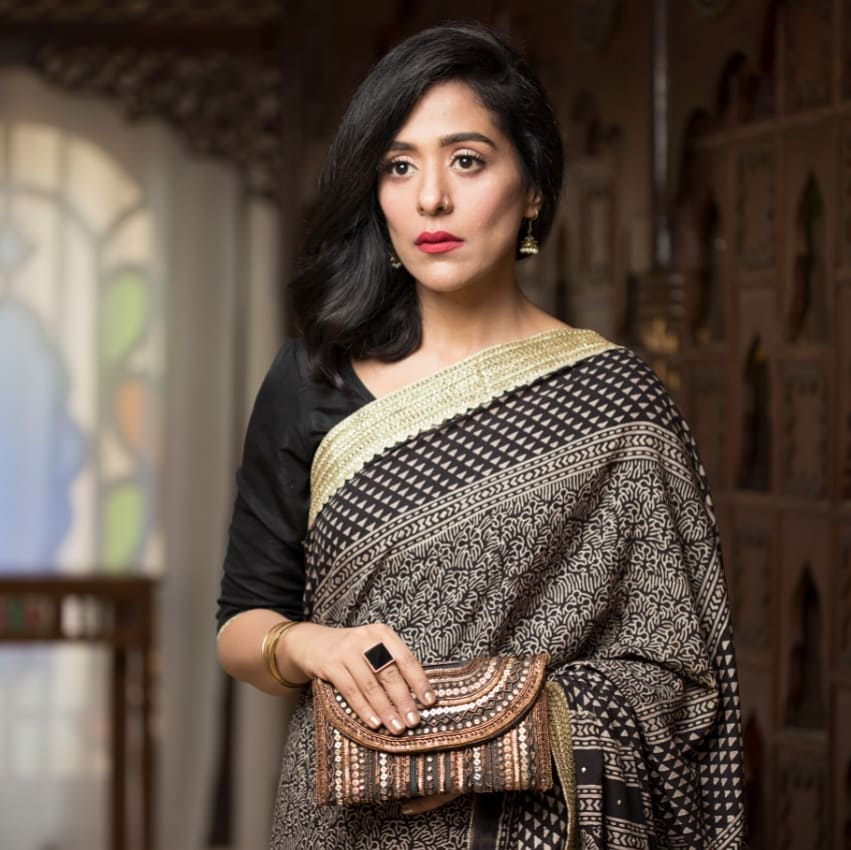 Yasra Rizvi is an excellent poet, her poems are quite popular among literary people. Yasra Rizvi's convincing narration style enhances her poetry and adds expressions to her words. Her short poetry videos are loved by the fans and they appreciate her work. Yasra Rizvi recently posted her old poem, which she wrote four years ago, the poem was about heartbreak, the meaningful context of her poem left the readers amazed, they loved her words and found them quite relatable. Here is the link to her Instagram video:
Yasra Rizvi has an amazing Instagram family which always supports her. Her fans loved her poetry and instantly identified the pain in her words. Many commented under her video and expressed their concerns about her. Yasra Rizvi's fans said that they were missing her presence on social media. Most of the fans loved her poetry video and also praised her expressions which she was giving while narrating the poem. Fans were worried about Yasra. A fan wrote, "Nothing is gone, you can still regain your strength". Another fan commented, "The Pain behind your smile is somewhat obvious, don't know if I'm thinking too much or that's true". Well, a lot of fans were concerned about Yasra's emotional and physical health. Here are the comments: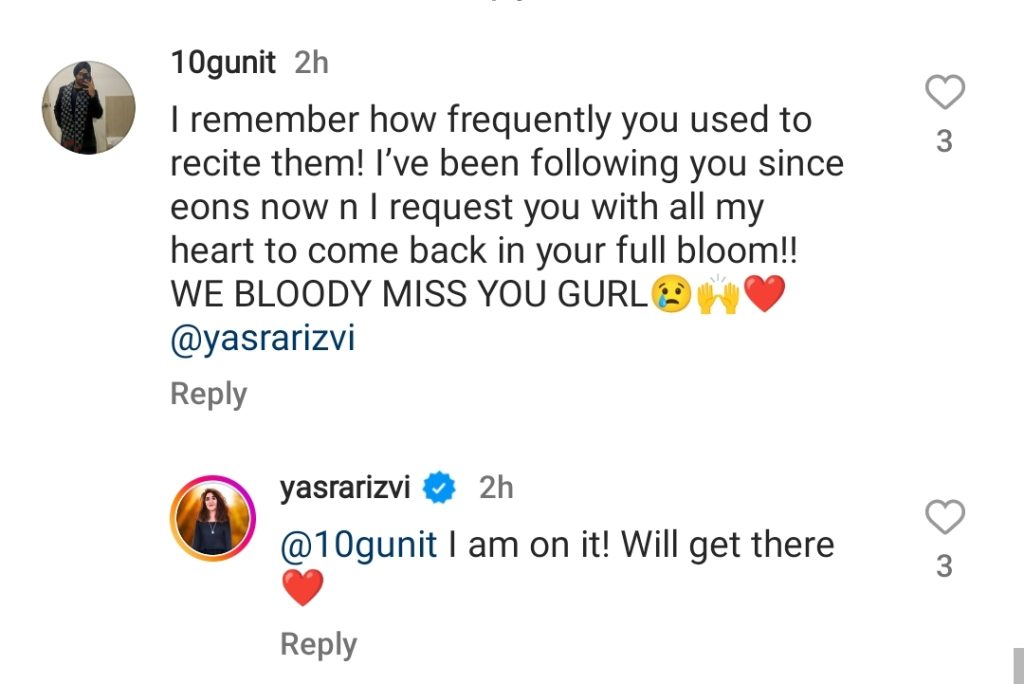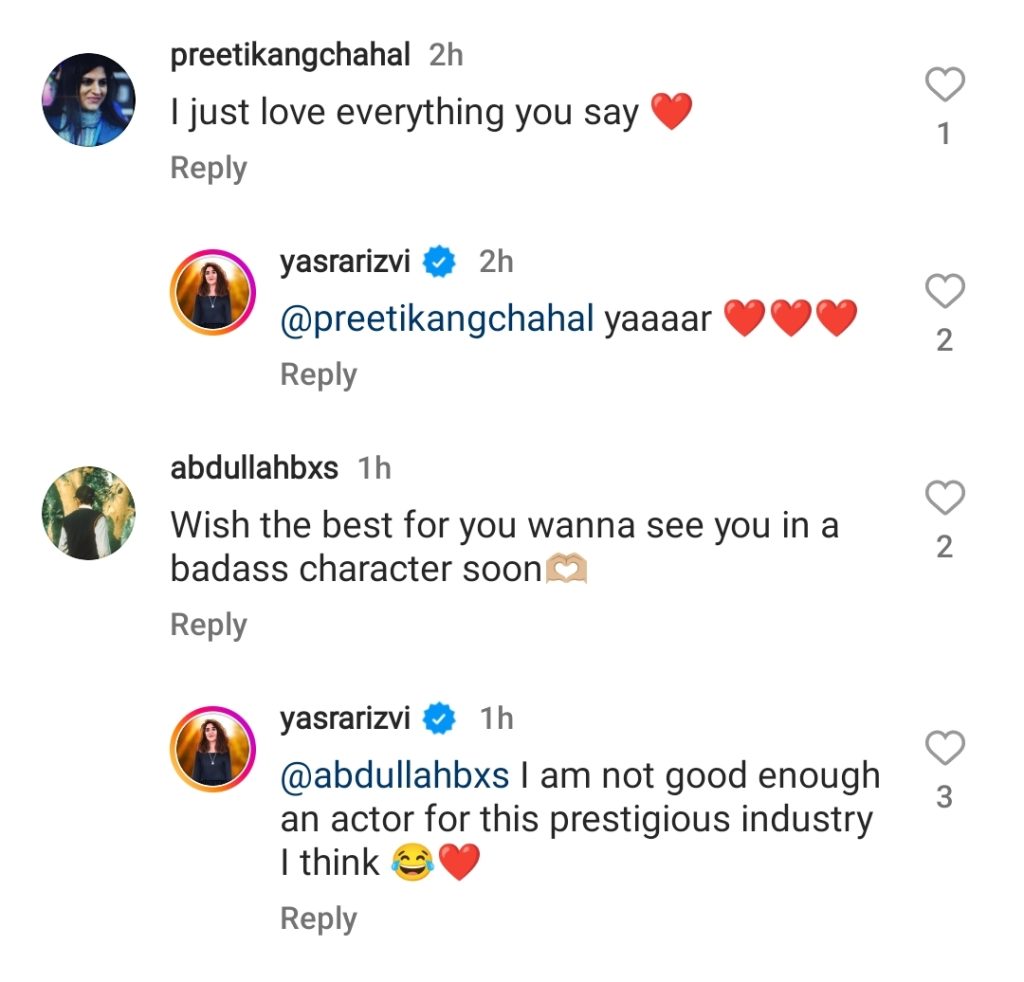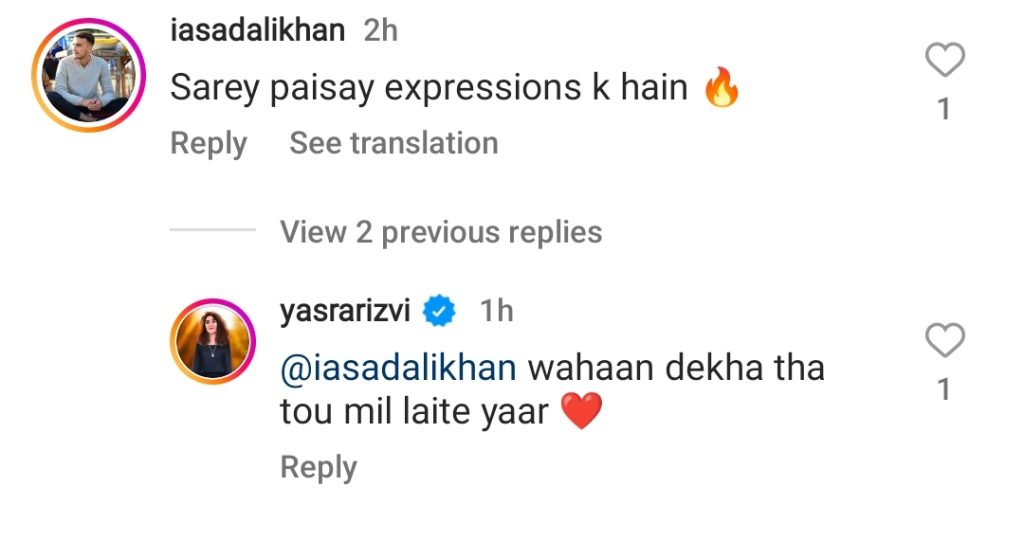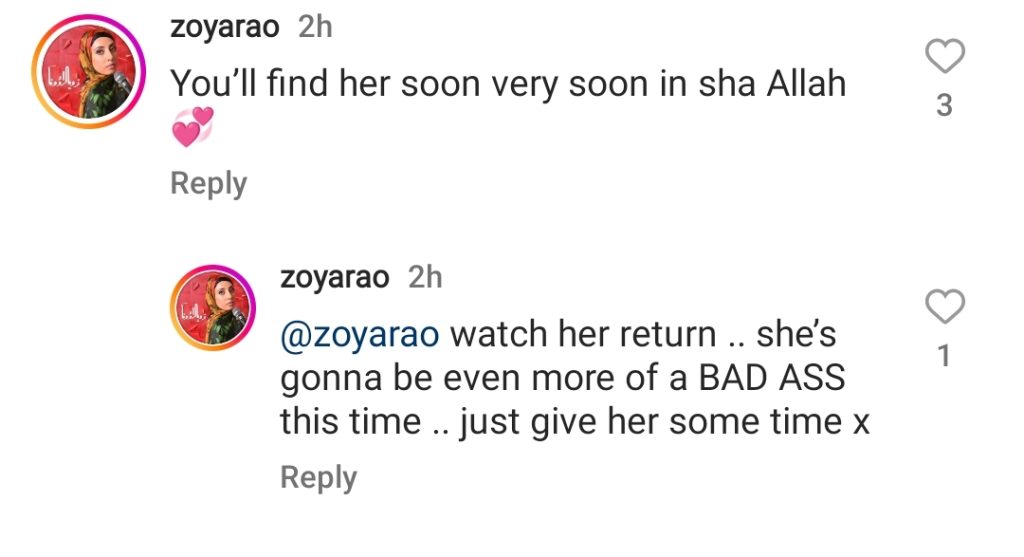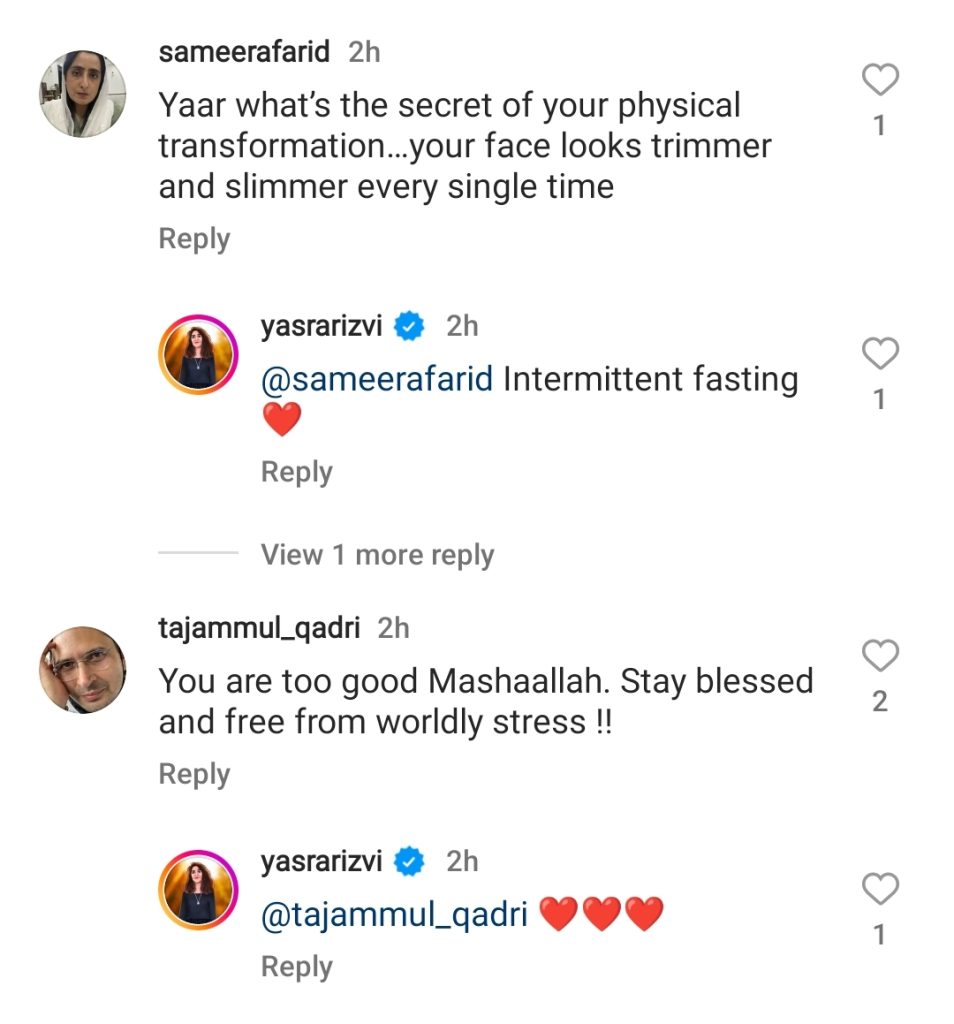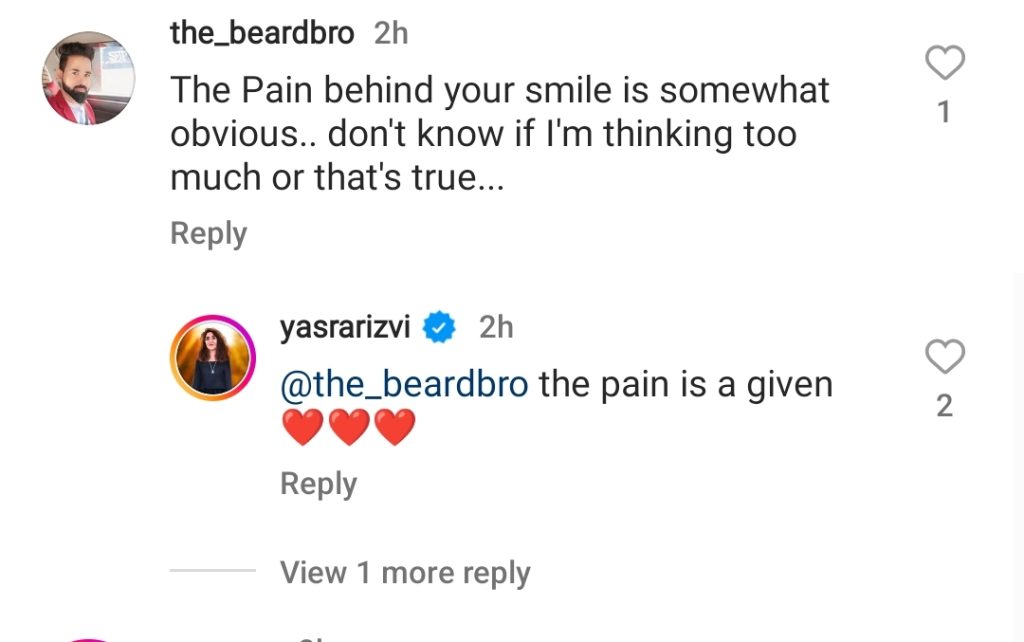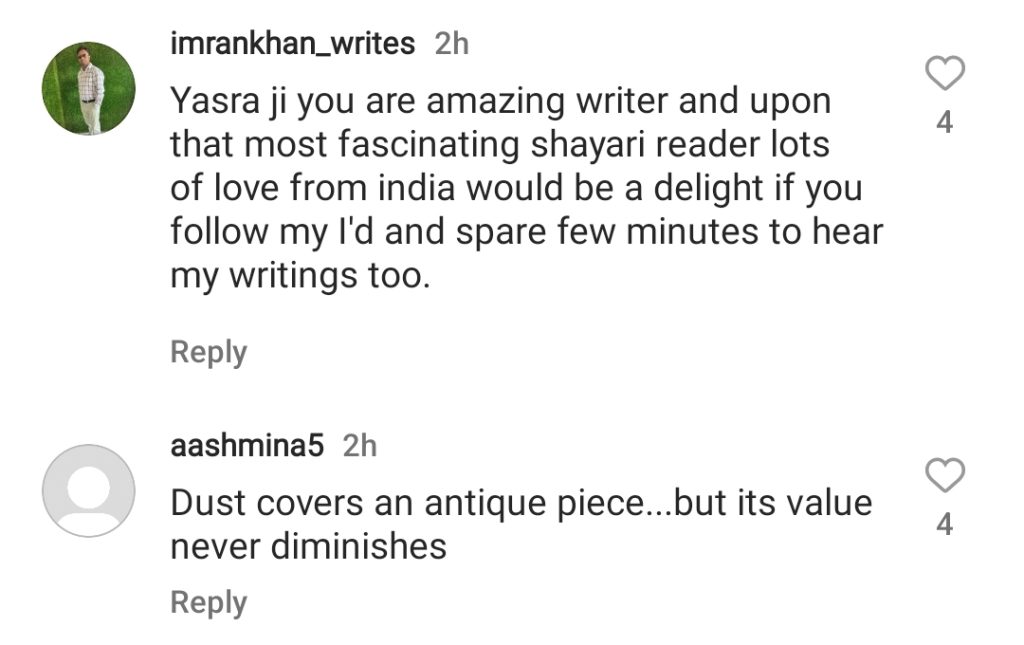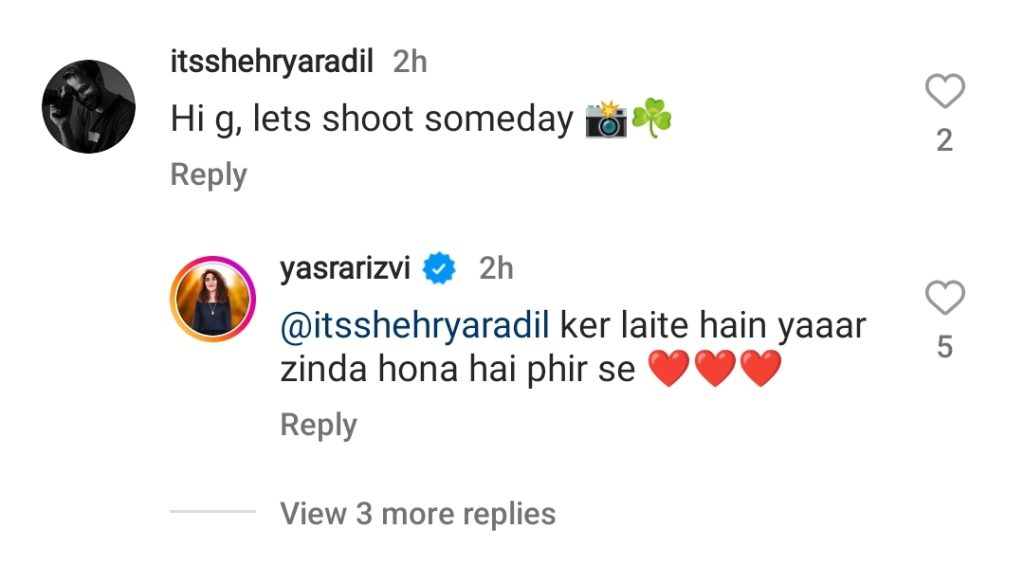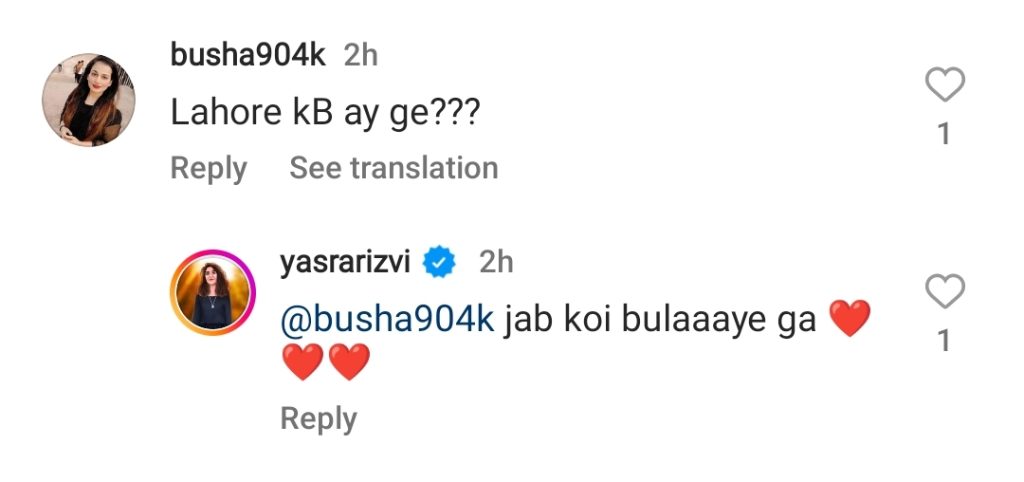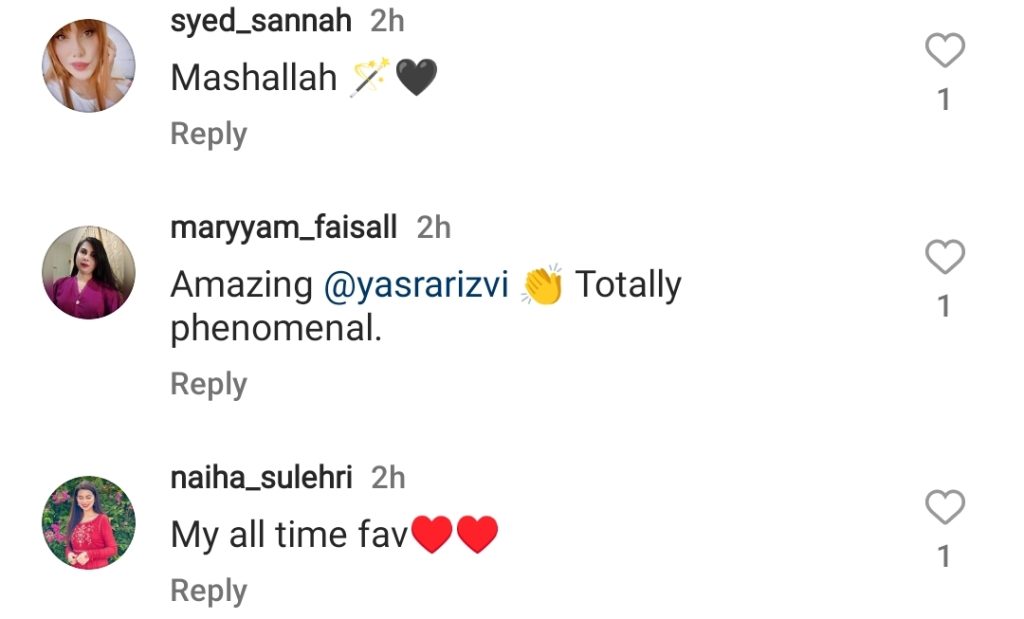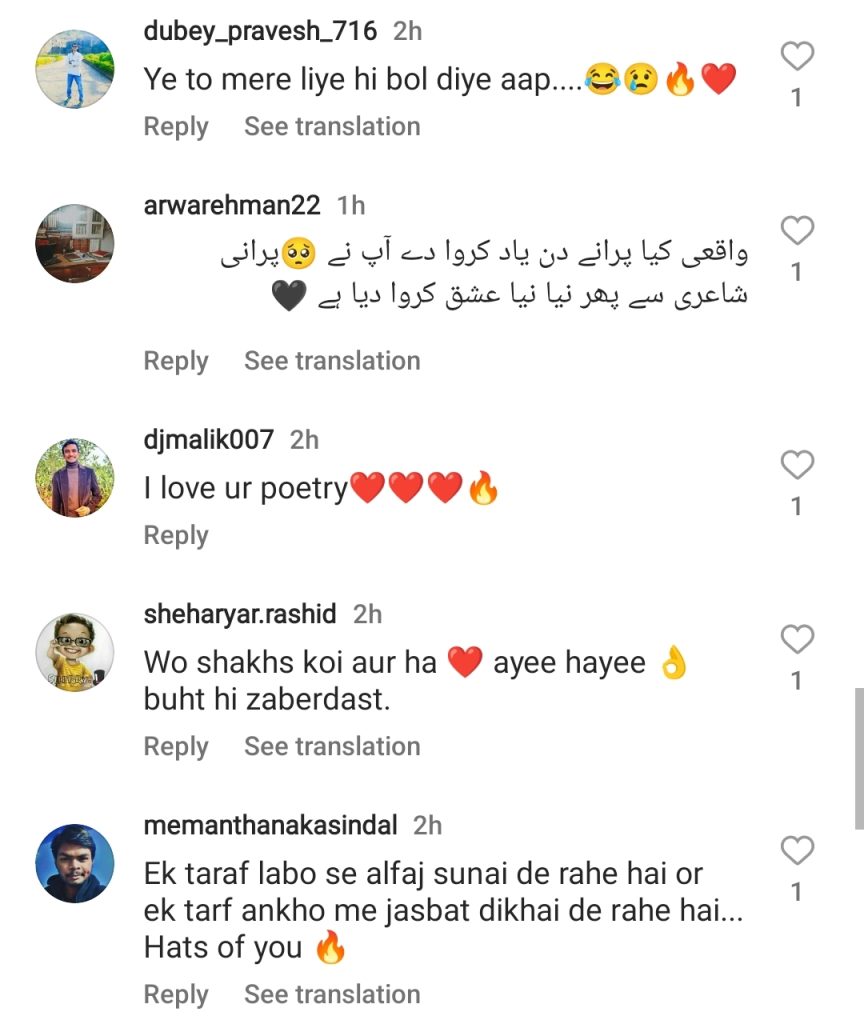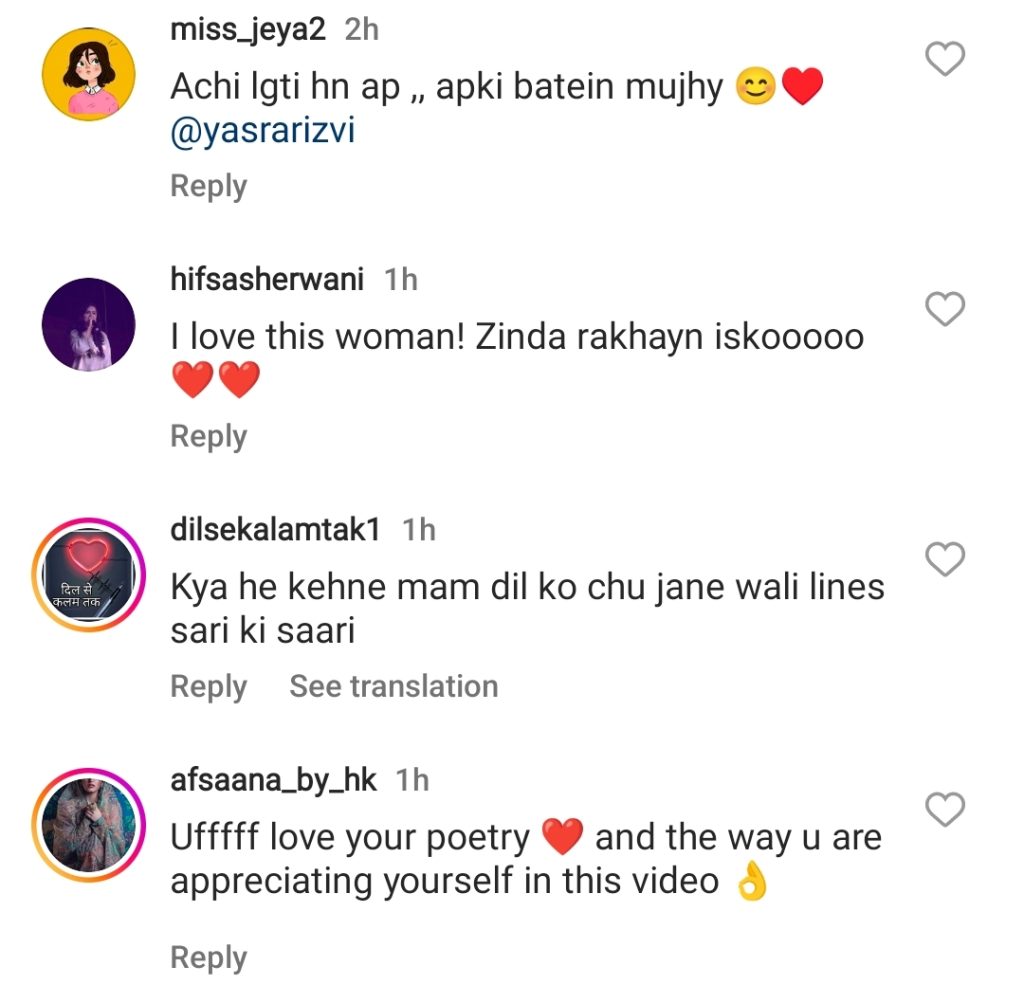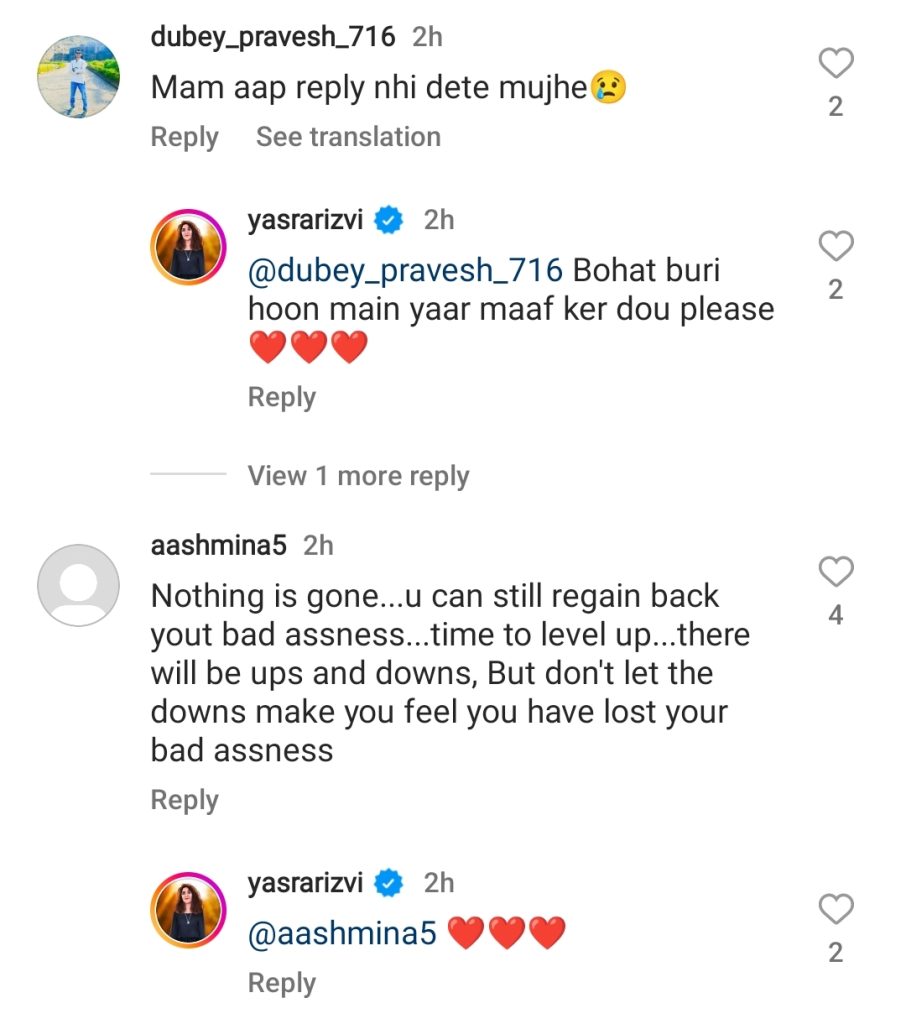 Yasra Rizvi is an amazing person and a brilliant artist, we would love to see her new projects and poetry videos.