All the tracks in the story got sufficient screen time in tonight's episode and so far the story is moving forward at a steady pace while covering all those little details which make it easier for the viewers to connect to the stories of all the characters. The scenes in the parlor have especially been directed really well. The presence of clients and everything Sammi does wrong when she is distracted gives these scenes a very real feel. In the past too we have watched some dramas in which women were shown running their own businesses but usually these coffee shops and parlors were not as busy as the one we are watching in Sammi right now and a lot of times the whole scenario seemed very staged as well because of this reason. These are minor details which make a huge difference. Also, the fact that all the different tracks in the story are interlinked makes this drama an interesting watch.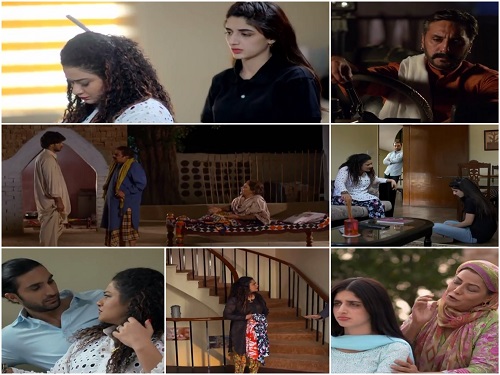 This episode opened with Sammi refusing to do pedicure because she thought she could do something better with her life. Sammi's character is shaping up to be very interesting, I love the flashback scenes, they are poignant and they give the viewers an insight into the kind of relationship Sammi had with her family before she was abandoned by them. These scenes also make the viewers relate to Sammi's frame of mind which was shown in the previous few episodes; there is a good reason why she had a tough time accepting the fact that her family members no longer cared for her and even after everything that happened, she was still planning to go back to Rahim Yaar Khan. In this episode however Sammi opened up about her "status" with Salar and did not show the desire to go back to Rahim Yaar Khan. Mawra Hocane's acting was right on point in this episode. Her perfect portrayal is definitely making it easy for the viewers to connect to and feel for her character. Salaar and Sammi's relationship with each other however is my least favorite part of this track because it is somewhat clichéd and you can't help but wonder why someone like Salar would show so much interest in Sammi. It would have been so much better, if these two were just friends for now or if Salaar felt for Sammi more than anything else. Salar calling up Aalyan to learn about "Vani" was another aspect of this episode which was rather strange since he could have easily searched for the term on the internet! Aalyan and Salaar's friendship however is another interesting part of this drama. Ahad Raza Mir and Bilal Khan both are confident actors and their roles are different as well.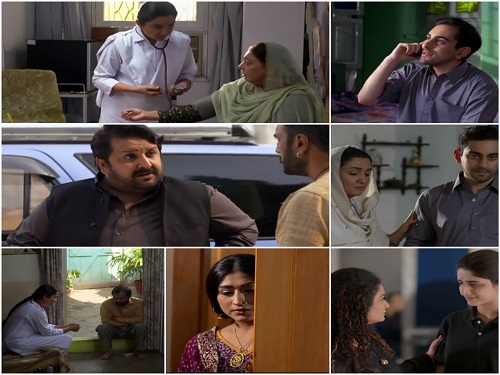 Chandni and Sammi's interactions have been written and directed faultlessly. Sania Saeed looks and acts the role almost effortlessly. Naheed decided to go ahead with the nikkah even without the consent of her brother. Naheed's track has my undivided attention because it is the most unpredictable tracks in the story. Rashid's mother definitely wants Naheed to get married to her son therefore I am waiting to see if she manages to blackmail Rashid into getting married to her and whether that happens before Naheed enters into a nikkah with Ghulam Rasool or later on.
Chaudhry's conversation with Rashid's mother clearly showed that he did not trust Rashid any more. I must say that Rehan Sheikh is one of those actors who never fail to impress. Every time he is on screen he makes his presence felt. Once again Chaudhry's conversation with his son was the true reflection of the kind of mentality which produces men who think they own women.
Overall, this was another interesting episode of Sammi which was very well directed and acted out. Sammi has tons to offer and it keeps on giving me something to look forward to every week.
How many of you watched this latest episode? Don't forget to share your thoughts about it.