LOL! Thank you so much Team Sanam for uplifting my mood at the very last moments of this episode because just when my blood was boiling, Shehroz & his 'you-ditched-me-Harib' face made me laugh out loud, we'll get to that later but yes, as usual, this episode was cringe-worthy because once again we're getting to see how the liars always have an upper-hand on the non-liars. I will thank Team Sanam once again for proving my point that Sanam is actually Mann Mayal 2 because the situations were not only forced but seemed a little too familiar & the pre-cap of the next episode sealed the deal!
Well the first half of the drama was dedicated to Fatima. We all get it, she is disturbed & still she is lucky to have Aan aunty around her. Aan took a responsibility of fixing the dent in Fatima's head & she succeeded, woo hoo, we're thrilled for them. Although, there were a couple of logics that left me scratching my head, like the principal telling Sara that if she had known that Sara was a 'single parent' she would've re-considered her decision of taking Fatima in her school. I never knew this became one of the criterion in hi-fi schools of Pakistan that they actually are bothered about how things are rolling between the parents of their potential students!?! Also, Sara telling it to Fatima 'mera hi kasoor hai ke tumhe paida kiya', hmmmmmmmmmmm, what a nice thing to say to your kid. I don't understand one thing, Sara is least bothered about her daughter since she is more focused on rekindling an old affair, so why doesn't she send Fatima back to Faisal, as Fatima is more attached to her father & also, for Sara she is a victim & not a mother, so why is she even bothered about Fatima as every single time we only see her complaining how Fatima has made her life tough for her. It is actually quite disturbing how for the sake of ratings, they just show anything even if it doesn't make sense or even if it is inappropriate. Honestly speaking, showing 'mothers' in such a bad light is offensive that too for a guy like Harib, who is half-wit, bechara & boring but then they are trying to live by the proverb which says 'love is blind & so are the lovers'.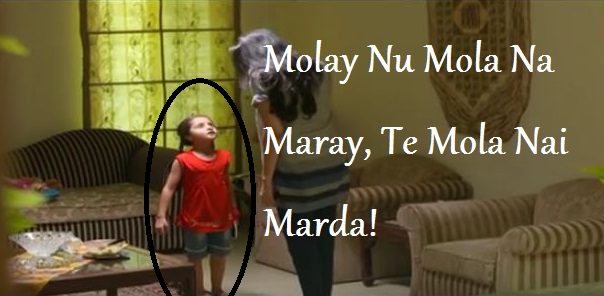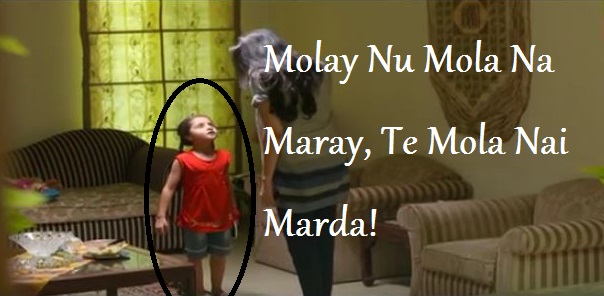 Anyways, Fatima's counselling sessions were a success & once we dealt with one psycho, the focus was shifted to another psycho (mind you, I do not believe that Aila is a psycho & I have never used that word for her, I am only going by what the drama-makers are trying to prove, so yeah) who said she is going to tear Harib's life apart & her mother doesn't say a word, in fact sympathizes with Aila & justifies her behavior citing her own failed marriage with Aila's father as an excuse. Aila has made up her mind that she will destroy Harib's life & just when she was looking for a reason to conduct her plan, Shehroz swooped in!!!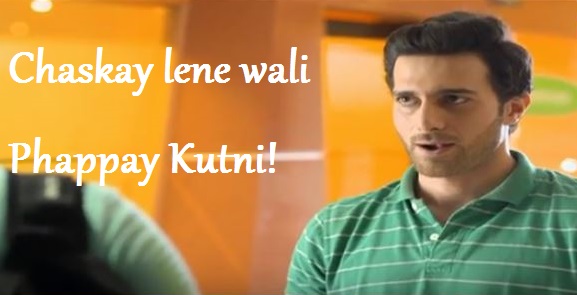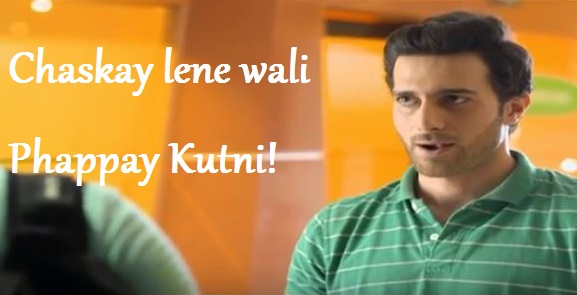 I swear, the writer has pushed Harib's bechargi to the limit by showing that every single person around him will misunderstand him & will question his intentions without even speaking to him first. Sara is bent on getting back into Harib's life & then comes Shehroz with his good-for-nothing big eyes that are blind to see the reality. At one point, Shehroz declared in front of Sara that he has been with Harib ever since he learnt how to wipe his nose with a tissue & the next moment we see how he is incapable of putting two & two together to realize that Harib wasn't in touch with Sara after they broke up? Why did Shehroz choose to believe Sara & deemed fit to report it to Aila? Matlab is admi mai deemagh naam ki cheez hai bhi ya nahi? I guess nahi, because aggar deemagh naam ki cheez hoti to ye Sanam drama ka part na hota. Seriously, I find it annoying how the writer is making the liars win every single time, oh I get it, because according to her, these things made Mann Mayal 'interesting' (coughing sarcasm) so she thought of adding all those masalas in Sanam to make it work too but it is falling flat! Sara lied & made it look like Harib was still in touch with her & without even cross checking, Shehroz barfed everything in front of Aila. I actually lol'ed at the scene where Shehroz 'ditched' Harib for hiding the truth from him, as if Aila aur Sara nahi, Shehroz uski possessive psychotic girlfriend tha! Chalo, one thing is final, Harib has always had a thing for psychos, that's why he ends up with one psycho after another like first Shehroz, then Sara, then Aila & now even Fatima, good job Harib!
The story & the characters of Sanam have stopped making sense. The pre-cap left me in shock because looks like Sara will now try to get Aan hitched so that she walks out of Harib's life, how reminiscent of Mann Mayal where Jeena went to Mikaeel & talked him into taking Mannu back so that she can be with Sallahuddin, like seriously Mona Haseeb, is this what you came up with? Are ratings so important to you? Do you still think people will love seeing all those things again that they have seen in Mann Mayal & hated the drama for it? Anyways, I think Hareem Farooq's dress designer was definitely not her best friend because he/she chose the worst dresses for her. Also, I lol'ed when in the pre-cap Aila talked about moving to Harib Mohalla, hahahaha, I won't be surprised if Shehroz will wag his tail & follow Aila to Harib Mohalla too, since he is one Phappay Kutni who loves being a frenemy to Harib. Also, looks like Sara will pressurize Shabnam to accept the proposal she brought for Aan & Shabnam will succumb to those pressures, wah jee, ye bhi anokhi kahani dekhne ko milegi. Anyways, please share your thoughts about this hideous episode of Sanam!
Keep Supporting,
Cheers,
Zahra Mirza.