Sanam Jung is an actress and host. Known for her massive hit dramas. Sanam made a come back in acting after many years with drama serial Mein Na Janu, which came out to be a big disappointment of her fans. The drama just ended and her fans are quite hopeful that she will select her new project wisely.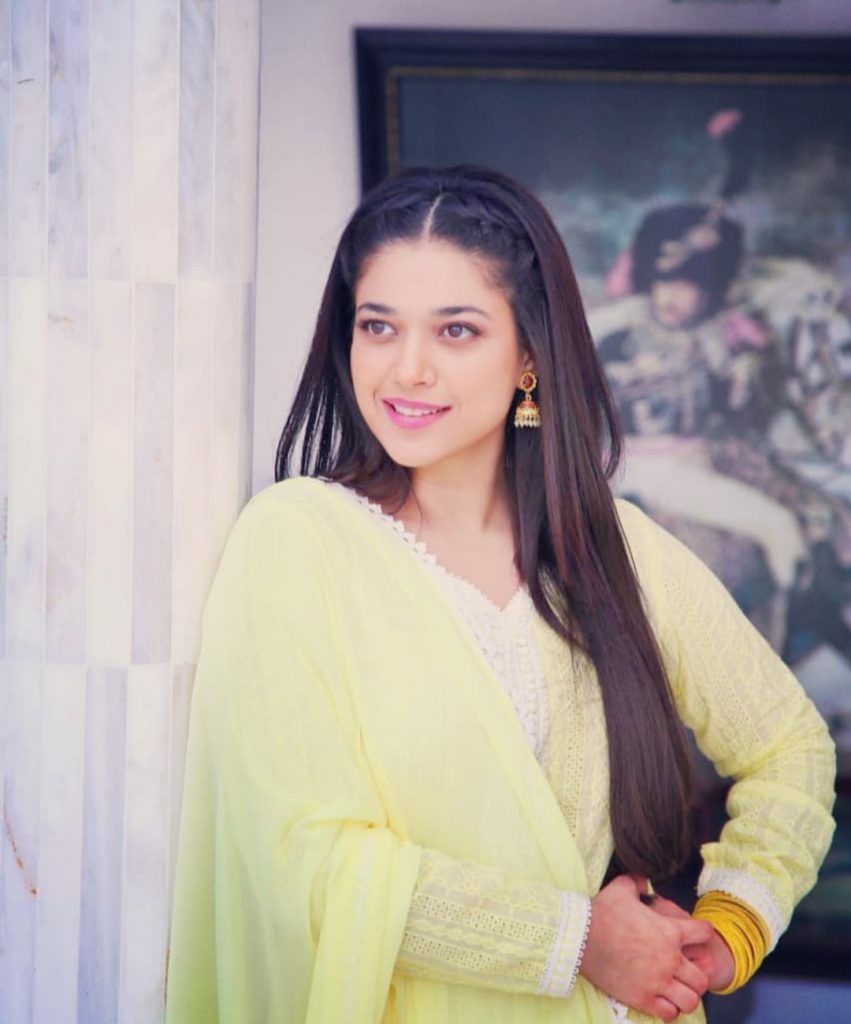 As we all know Government has announced lock down in country and like all other people celebrities are also following government instructions of not leaving the house. The worst part of lock down is that saloons, spas and beauty parlous are also closed. Both men and women are effected by it. They can't wait for the lock down to be over so they can rush to parlous and get back to their routine faces. Some people has started cutting their hair at home. Same does Sanam Jung. She trimmed her husband Qassam Jafri's hair at home. Sanam uploaded a picture in her Instagram story in which she is seen trimming Qassam's hair through shaving machine. Let's have a look at the picture: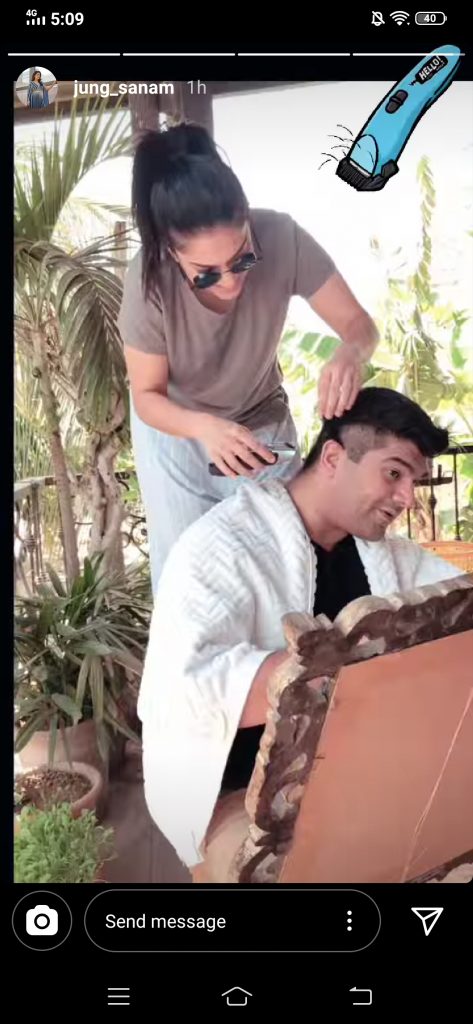 Sanam and Qassam got married in 2016 in a lavish wedding ceremony. Qassan Jafri is a pilot by profession. Sanam and Qassam are living a happy married life and have a daughter together.