The importance of the opening episode of a drama cannot be undermined. Most people decide whether they want to continue watching a drama or not based on how engaging and appealing the first episode is. Having said that, first impressions can sometimes be misleading as well.
A drama with a great first episode might turn out to be a disappointment in the coming weeks. Similarly, a drama with an average opening might pleasantly surprise the viewers as the story moves forward. If you are a drama buff then, in my opinion, you should give every promising drama at least one chance. Sometimes we miss out on amazing dramas just because we weren't expecting them to deliver. I watched the first episodes of all the recent dramas so that I can help people decide what they should be tuning in to.
These are my first impressions of the latest Pakistani dramas which recently started. I won't be giving the storylines away in this article, just a general, first impression of the opening episodes.
Tarap
Writer: Nadeem Siddique
Director: Misbah Syed
Producers: Babar Javed and MD Productions
Schedule: Every Sunday 9 pm on HUM
It seldom happens that you watch a drama with absolutely no expectations but end up really liking it. I watched the first episode of Tarap solely to share my first impression about it and not because I was planning to watch this drama in the long run. Well, guess what! Tarap's first episode was so engaging and well-put-together that I had to scroll down and see the credits list.
Yes! I did not even bother checking who the writer, director, and producers were beforehand because like I said, I wasn't really planning to watch it. Tarap is a 9 pm drama which usually means that it does not have enough substance to fit the 8 pm slot. After watching this first episode, however, I must say that it deserved a better slot unless 9 pm is the new 8 pm ;)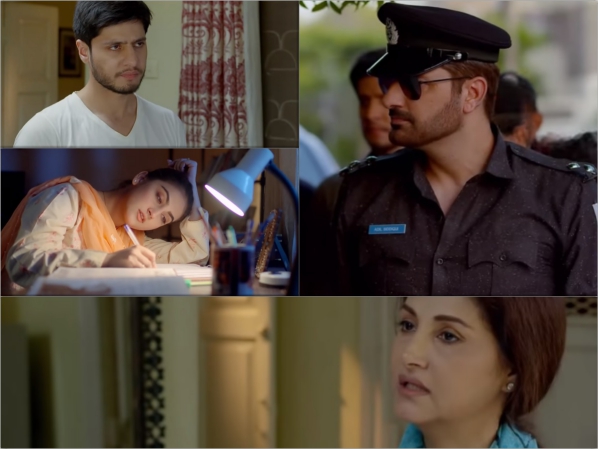 Tarap has multiple tracks, it also has some of the best actors in the industry, few new faces and the aspect which appealed to me the most was the strong screenplay and effective dialogues. As far as first episodes go, this was hands down my favorite. Tarap also has an old-feel to it, not in terms of the visuals but in terms of the overall storyline and execution.
Those of you who have watched dramas produced by Babar Javed will get his signature vibe from it. After watching the first few scenes, I was certain that this was not solely an MD Productions and I am honestly wondering if that was the reason why this drama did not get an 8 pm slot.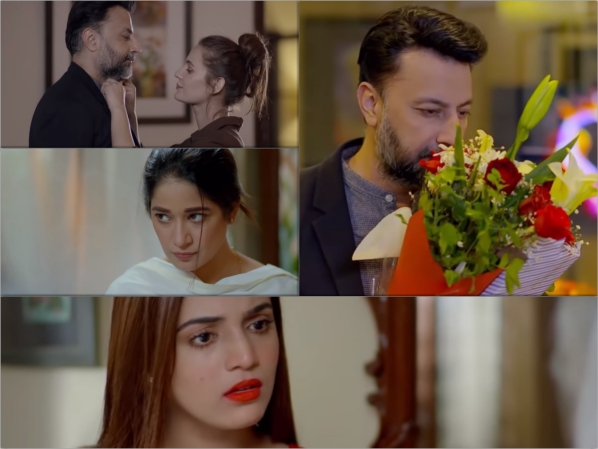 Tarap attempts to highlight certain social issues like most of the dramas produced by Babar Javed. It can easily pass as a family drama which might have something for everyone. Most of the performances in this first episode were on point and the opening scene of this first episode was the best among all the dramas which aired this week.
This first episode was intriguing and even though some of the performances were slightly shaky, the more experienced actors made up for that. Technically, this first episode of Tarap had a lot going for it.
Dil Ruba
Writer: Qaisera Hayat
Director: Ali Hasan
Producer: Momina Duraid Productions
Schedule: Every Saturday 8 pm on HUM
If you have watched Dil Ruba's promos and liked them then you will definitely like this first episode as well.This first episode did not work for me since there was nothing exciting about the script or the casting. Dil Ruba's first episode focused entirely on the 'Dil Ruba', Hania Aamir! This first episode was a lot like that of other dramas that revolve around a strong female protagonist.
Dil Ruba promises to be a light-hearted drama. I found this first episode somewhat repetitive since so many scenes focused on the carefree and flirtatious nature of the female protagonist. Few minutes into this first episode, I wanted to see something other than that!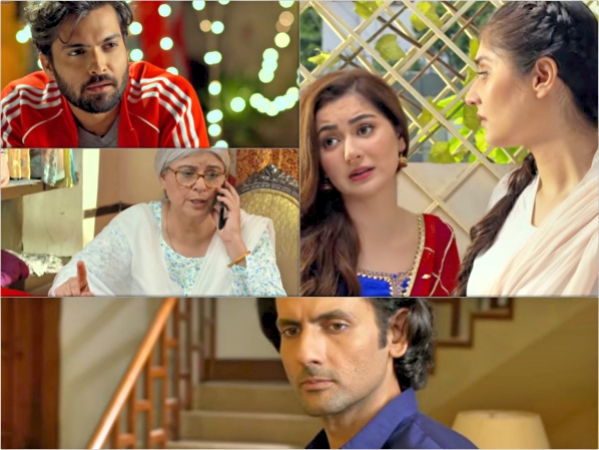 This first episode of Dil Ruba reminded me of the first episode of Jhooti even though the female protagonist in this drama doesn't have a negative streak. Hania Aamir's character is similar to the one she is playing in Ishqiya except that this one is more playful. The equation between the two sisters is also similar to the one in Ishqiya.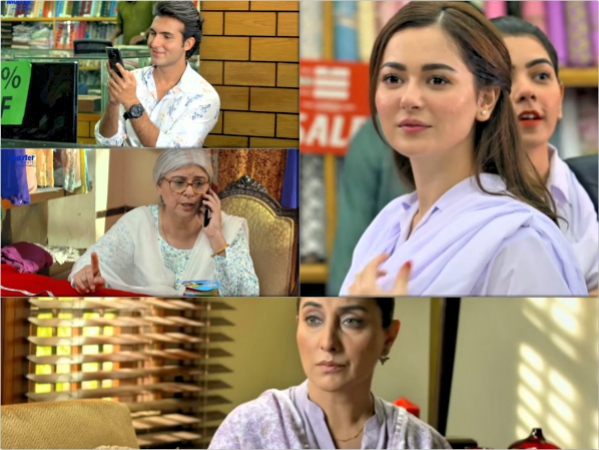 The sidetracks in Dil Ruba involve family politics. I did not find this first episode too appealing although I truly like Hania Aamir but I am tired of watching her playing similar roles. Hania Aamir needs to step out of her comfort zone since she is capable of playing different roles.
The dialogues and the situations in this first episode of Dil Ruba too were nothing exciting. Although, I am pretty sure that Dil Ruba has all the right ingredients to be a commercial hit. I am also wondering what happened to Mohib's acting skills and why did he decide to take up this project since he is hardly seen on television nowadays, he should have chosen a better drama. The character he is playing is the male version of all the bechari heroines we see on screen all the time and his below-average performance isn't helping.
Sabaat
Writer: Kashif Anwar
Director: Shehzad Kashmiri
Producer: Momina Duraid Productions
Schedule: Every Sunday 8 pm on HUM
Sabaat is the most star-studded drama in the list with not one but two leading actresses of the Pakistani drama industry in its star cast. The leading men, however, are relatively new. Usman Mukhtar is probably the biggest reason why most people watched this first episode. He did not make an appearance in the first episode which basically shows that the producers want the fans to wait for his entry!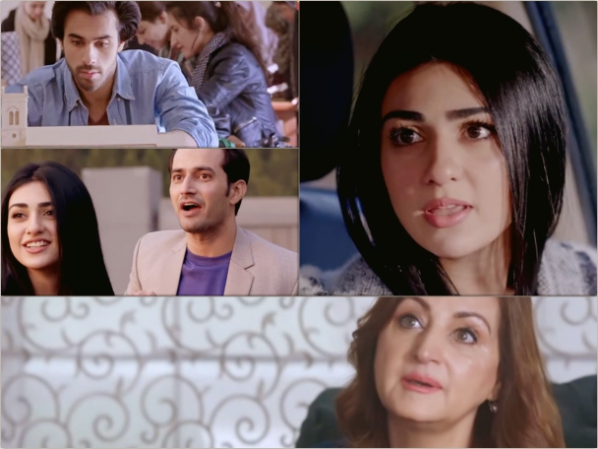 The first episode of Sabaat was decent enough, it wasn't the kind of episode that blows you away but it definitely had some likable elements. Since Shehzad Kashmiri has directed this drama, therefore, the fact that the opening episode was a visual treat was no surprise. This episode was a mix of some clichés and certain elements that were refreshing. The best part of this episode was that few of the characters were appealing enough to be a reason to look forward to more.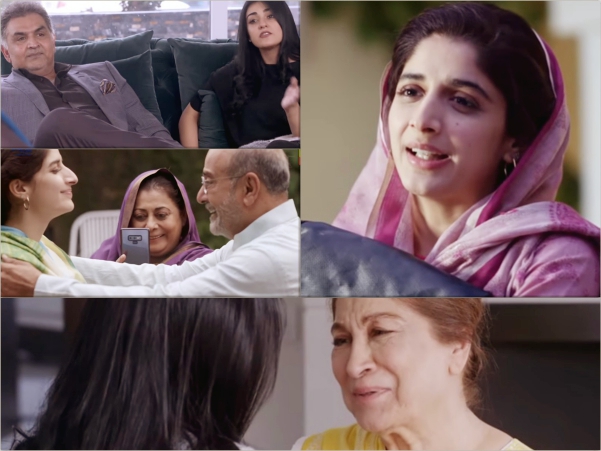 Out of all the episodes that aired this week, Sabaat's opening episode was the most fast-paced. Some of the developments were not convincing and few performances too left a lot to be desired. This opening episode did, however, suggest that Sabaat has potential, it should not be missed.
Meher Posh
Writer: Misbah Nosheen
Director: Mazhar Moin
Producer: 7th Sky Entertainment
Schedule: Every Friday 8 pm
Out of all the first episodes which aired this week, Meher Posh was the most difficult one to sit through since there was a lot of shouting and little substance in it. It covered family politics and marriage preparations. It laid the perfect foundation for the misunderstanding which is going to be covered sooner than anticipated.
This drama was promoted a lot by the producers because it stars Ayeza Khan and Danish Taimoor, the real-life couple which is sharing screen space in a serial for the first time after they got married. Sania Saeed and Rehan Sheikh were another attraction for fans who trust their choices. I must say that the kind of 'openness' which was shown in master sahab's house did not work for me at all.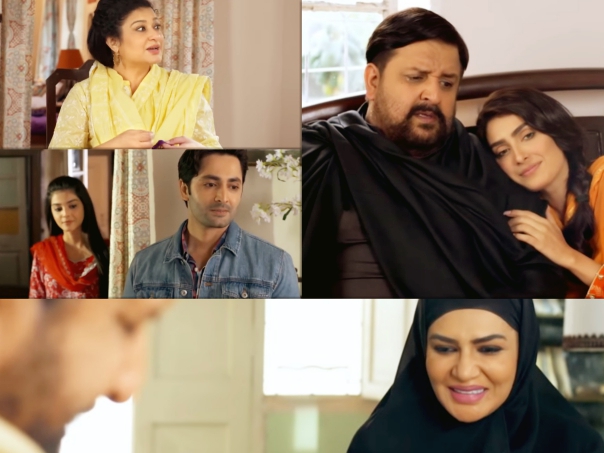 The good thing was that for a change Ayeza Khan is being shown as a working woman. The first impression of her character wasn't as clichéd as I had anticipated but her performance was slightly over the top. Also, it is good to see Danish Taimoor not playing the rich and spoiled man for a change.
The characters overall, however, were plain, Iffat Omer's shouting was unbearable – this is the kind of role Saba Hameed usually plays in dramas minus the screaming! The parents' relationship was sweet but the physical closeness was unnecessary.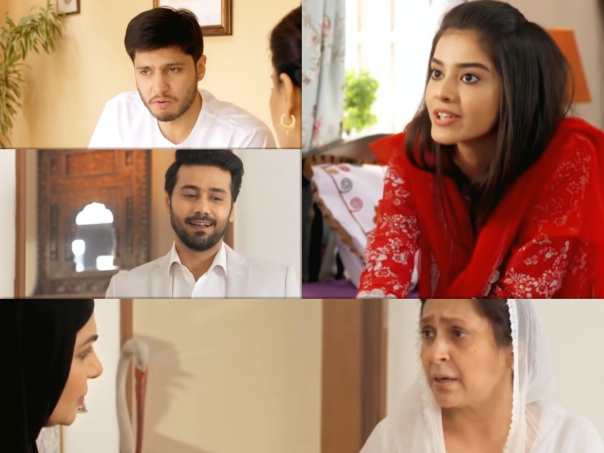 This was definitely the most average first episode which aired this week. I did not like the dialogues or the treatment given to some of the leading characters. I doubt I will be tuning in to this one, which is rather sad because Danish Taimoor and Ayeza Khan could have put their star power to good use by choosing a better project to work in!
I was hoping the actual drama would be better than the teasers but it has the potential to be another Thora Sa Haq! After watching this first episode I am pretty sure Ayeza Khan should take a break or do something new.
Which first episodes did you watch this week? Which one did you like the most? Feel free to share your views.