We have all seen actress Sara Razi Khan grow infront of our eyes. The young lady is all set to enter the new phase of her life. She is ready to get married soon. The actress had her bridal shower which was thrown by her younger sister and actress Arisha Razi Khan.
Sanam Jung also decided to arrange a bridal shower for the soon to be bride and invited many friends of her. Actresses Arooba Mirza, Suzzaine Khan and Sara Ali also joined the Team Bride. Sara's mother was also present on the show.
The girls wore beautiful ball gown in pastels and looked fabulous whereas the host Sanam Jung opted for a black and gold outfit. Here are the pictures of Sara and her Team Bride: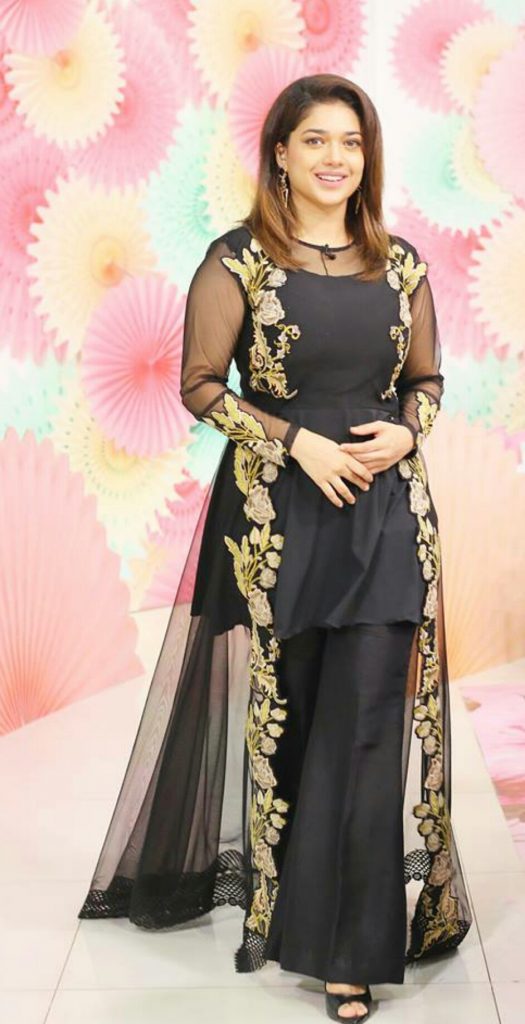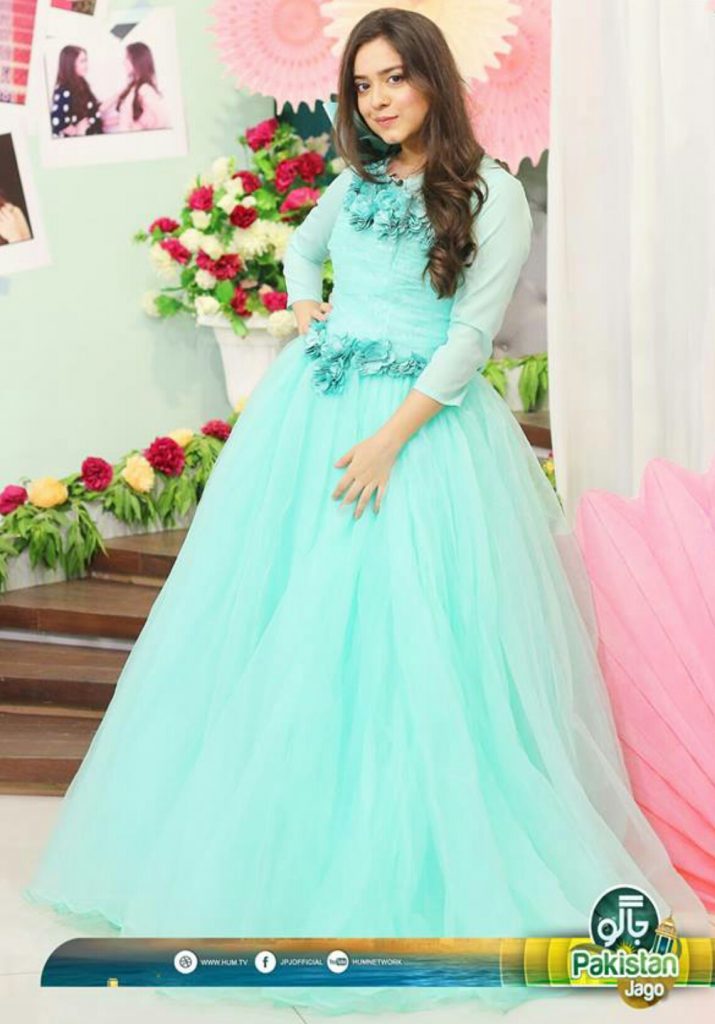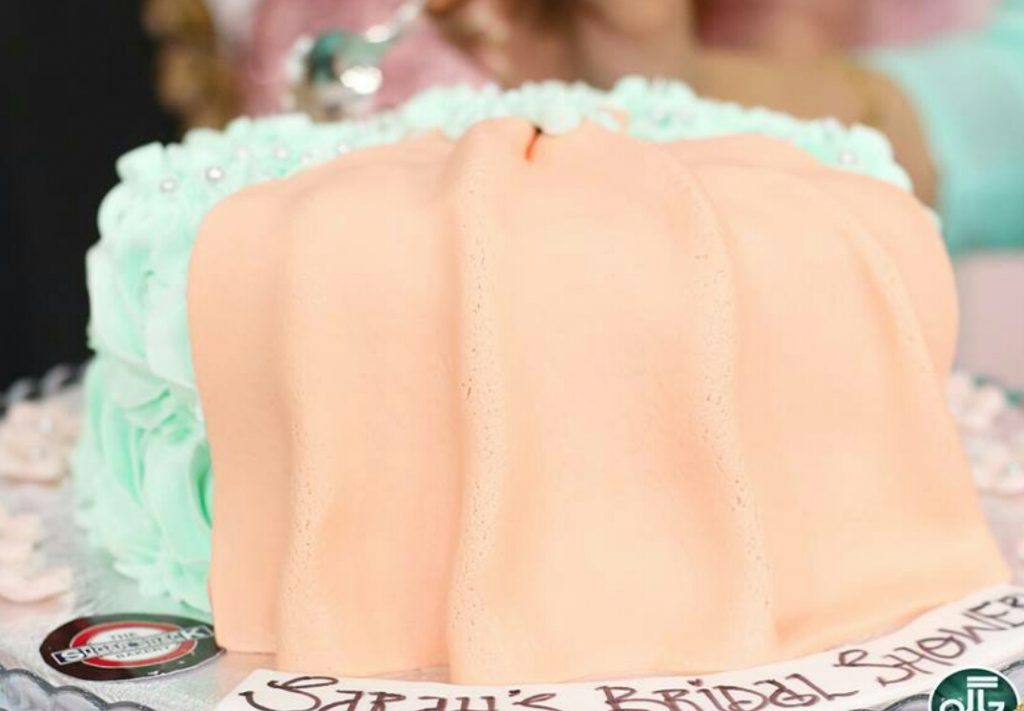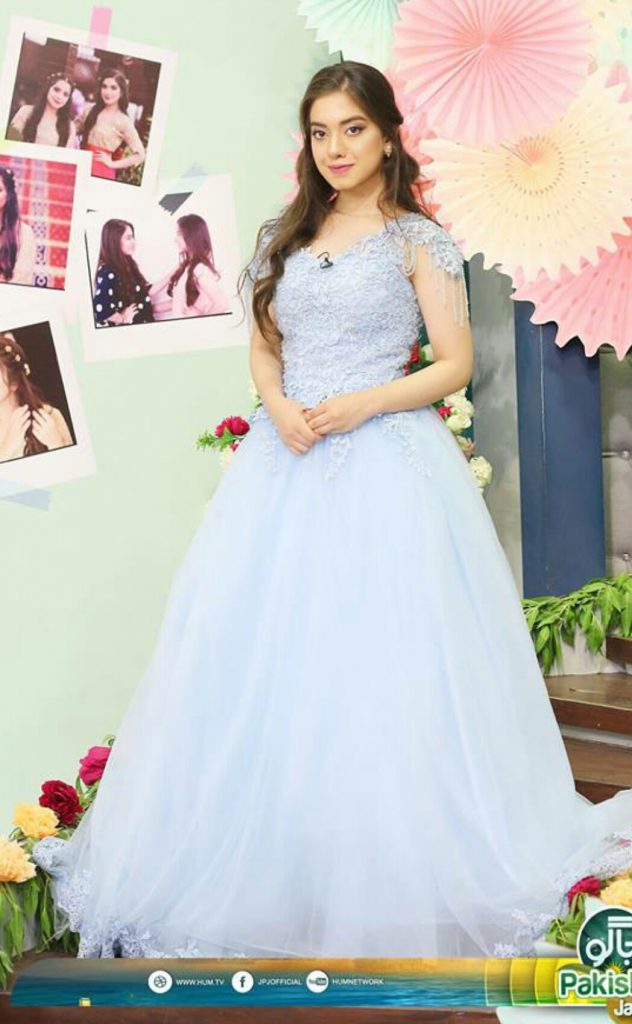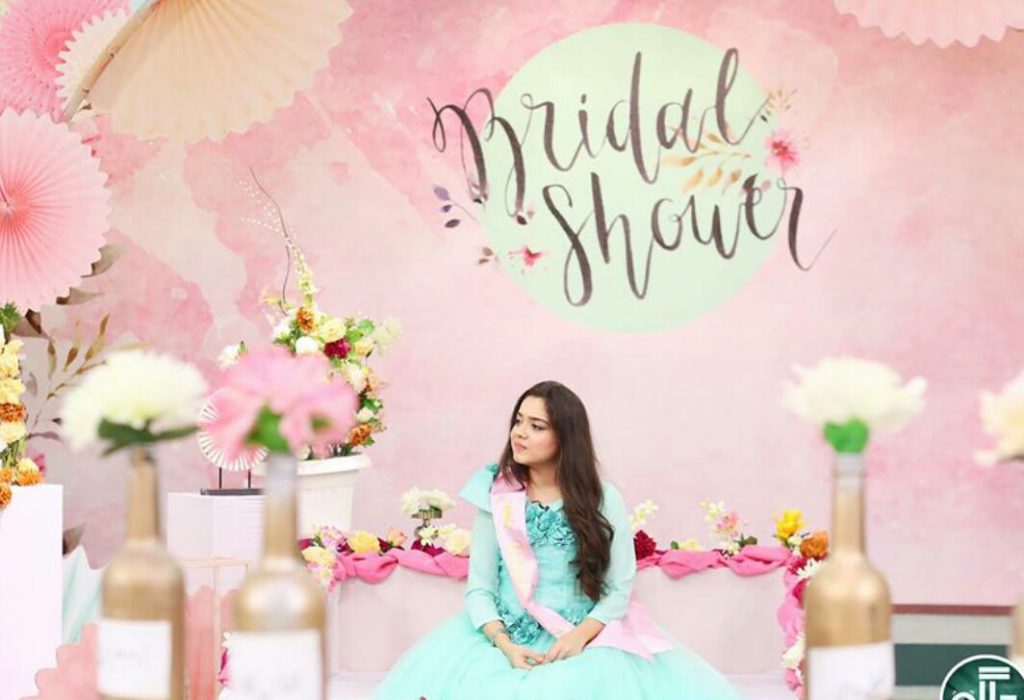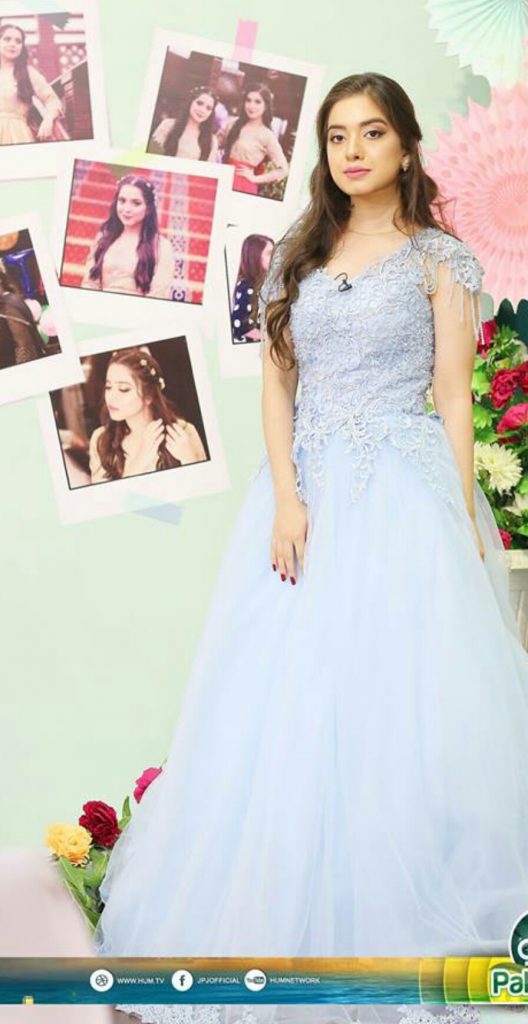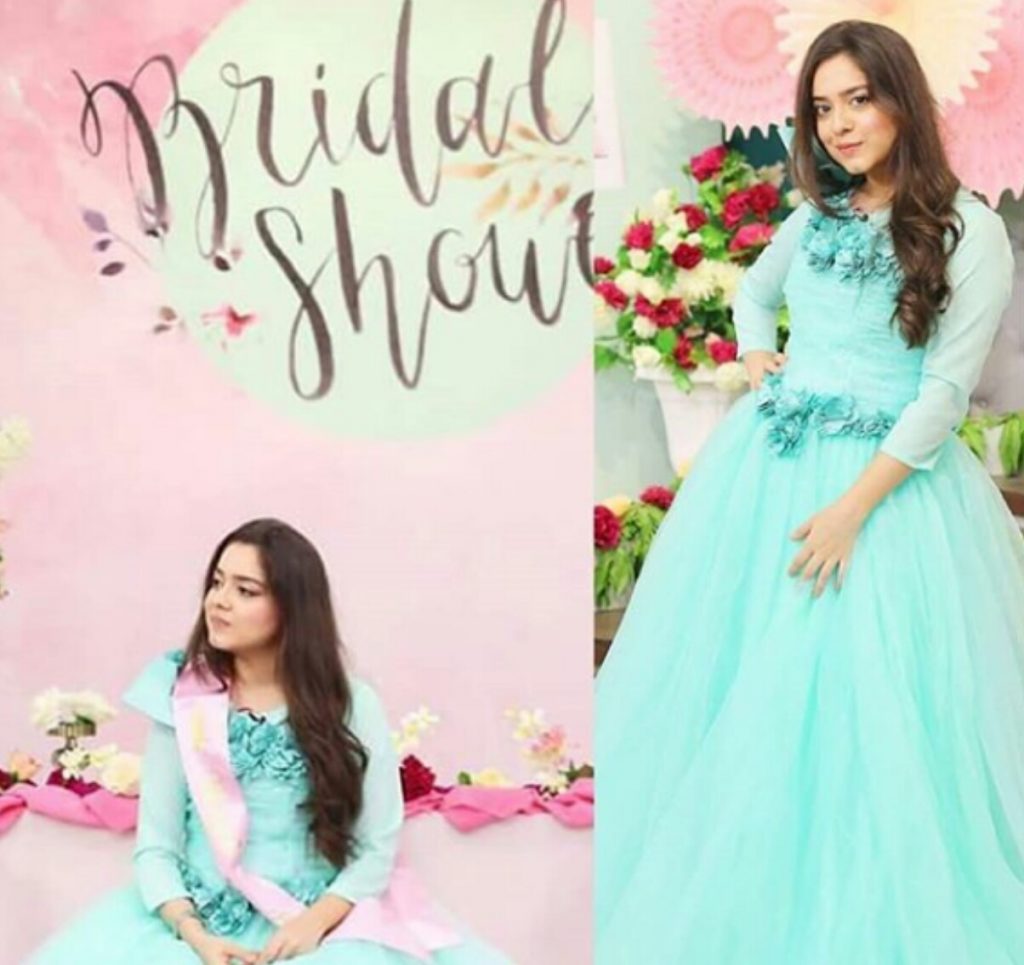 Sara's mother: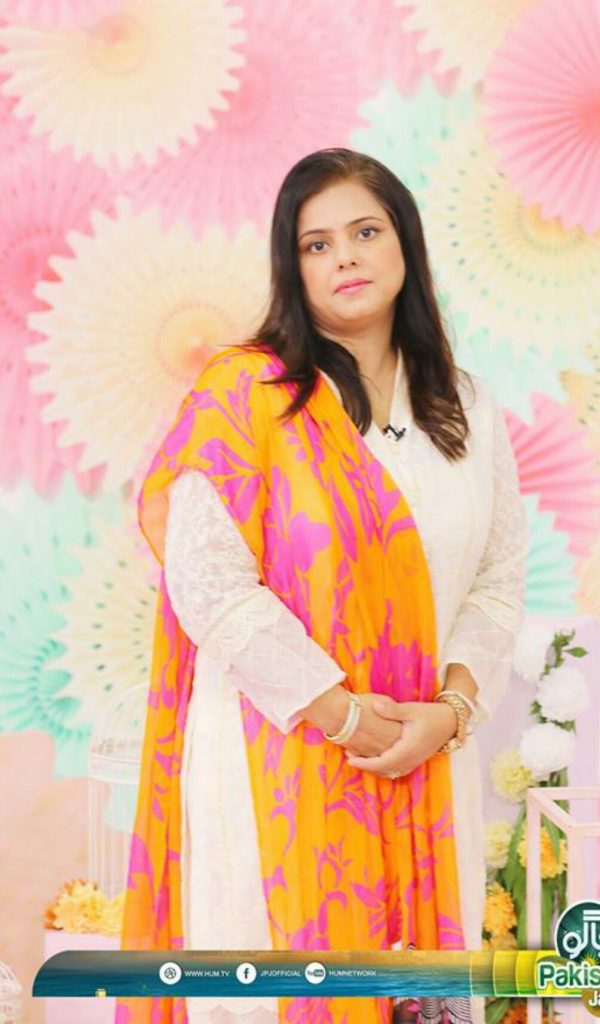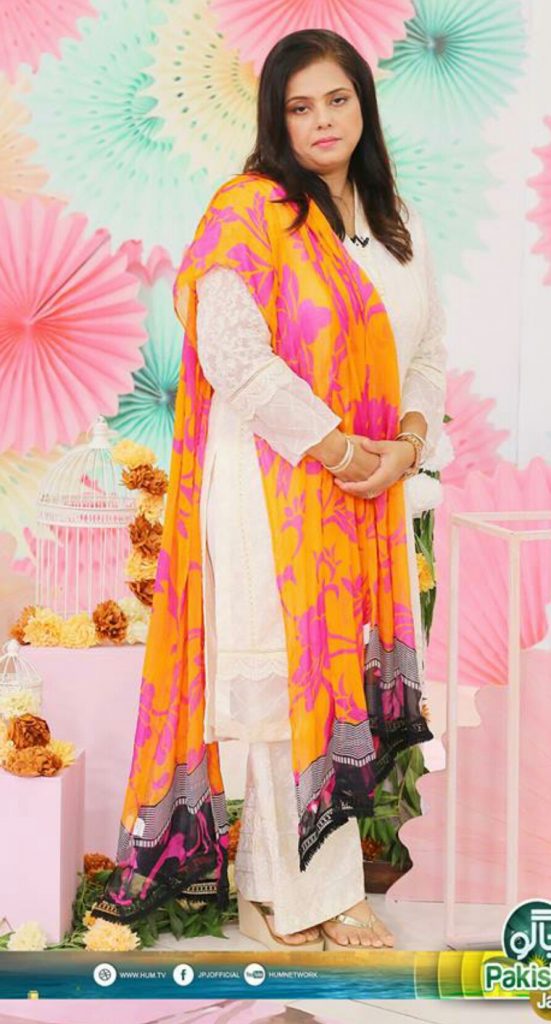 Team Bride: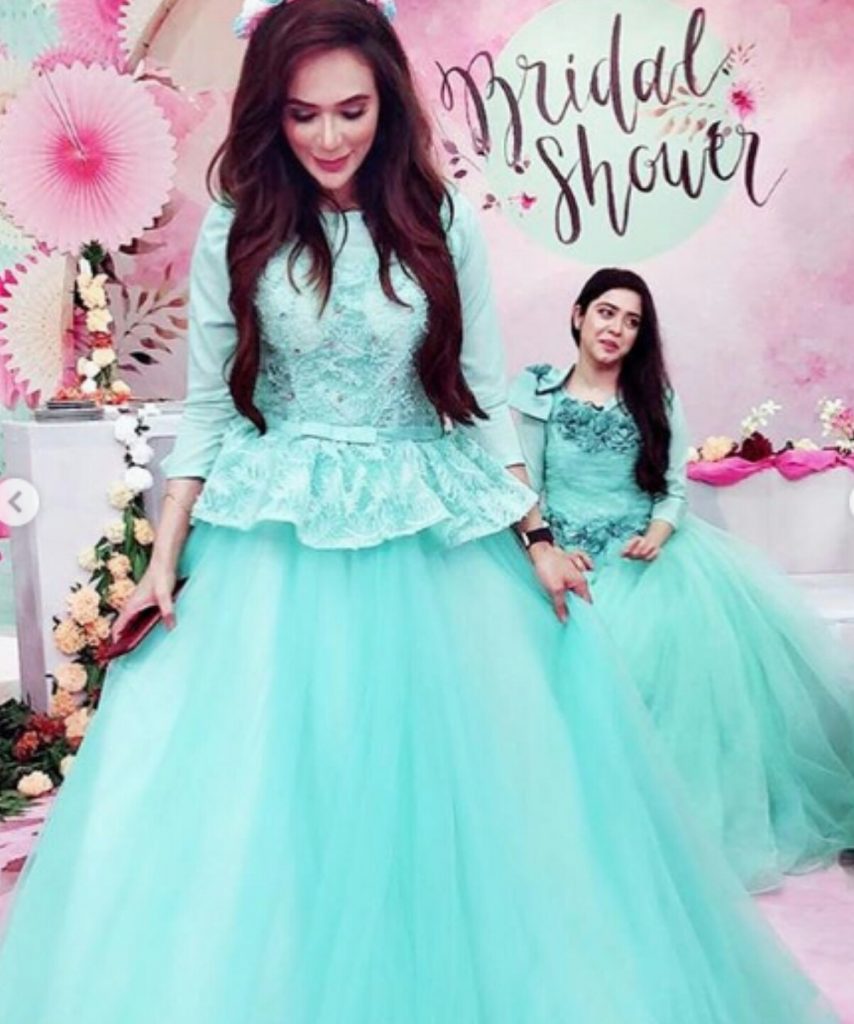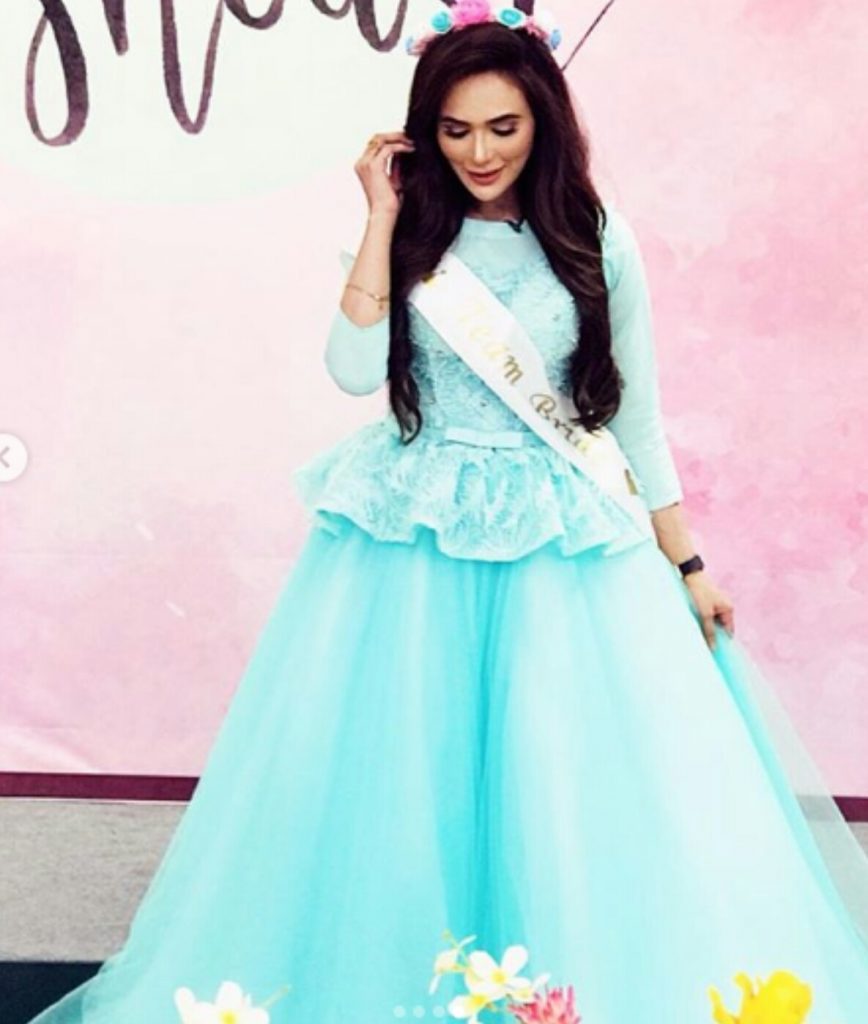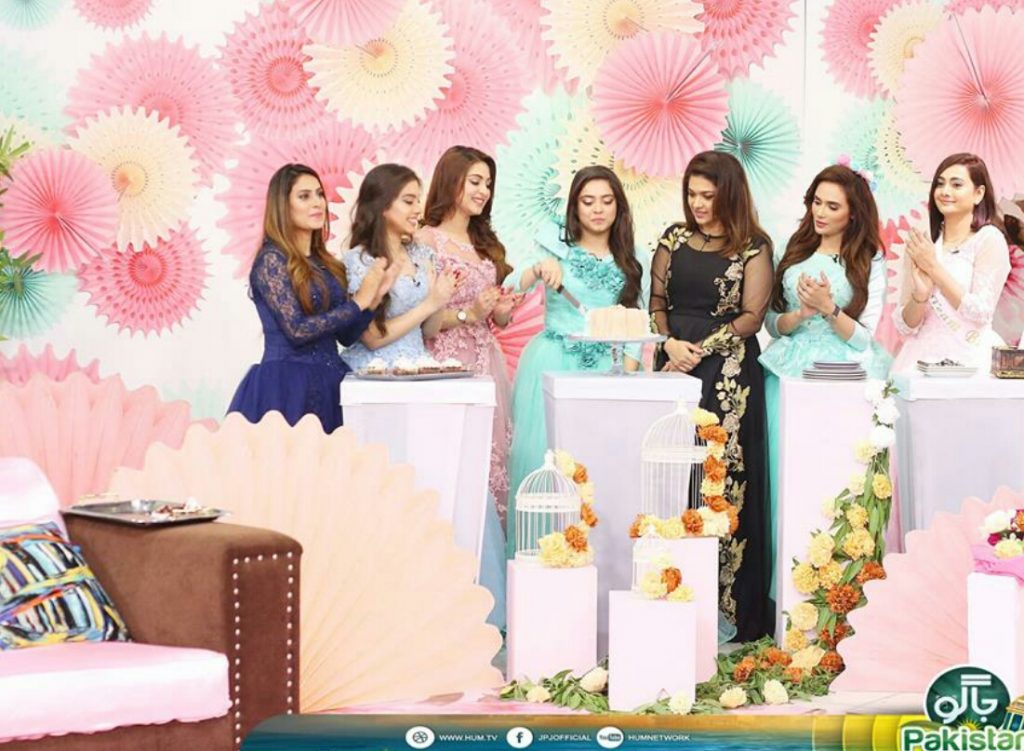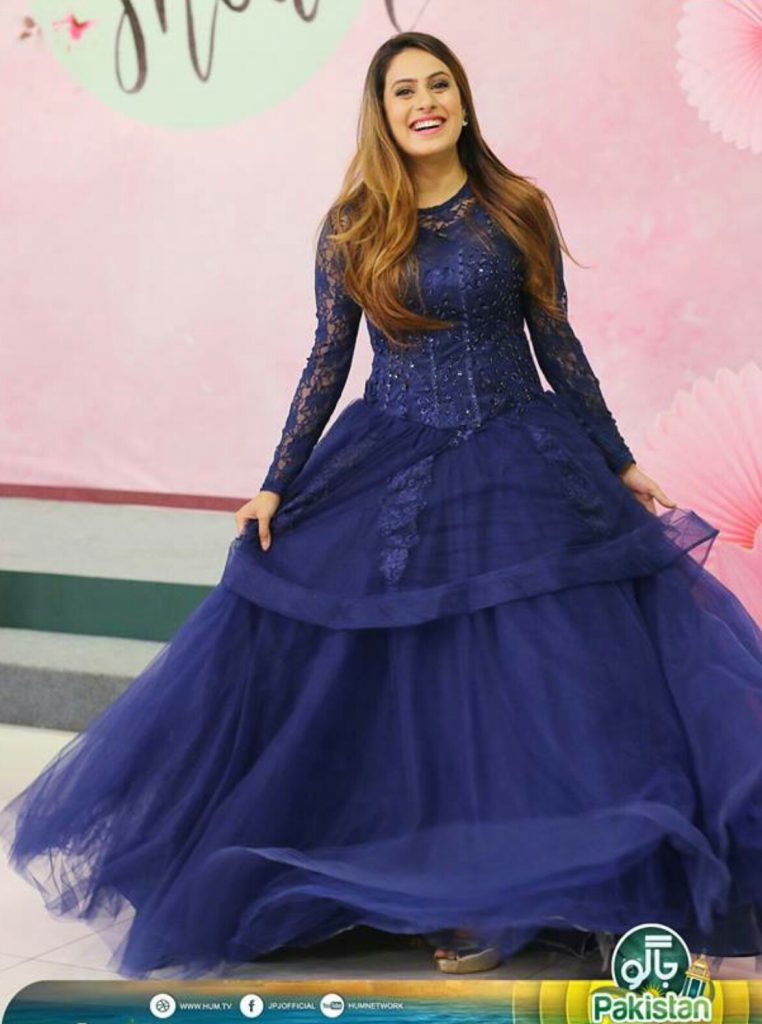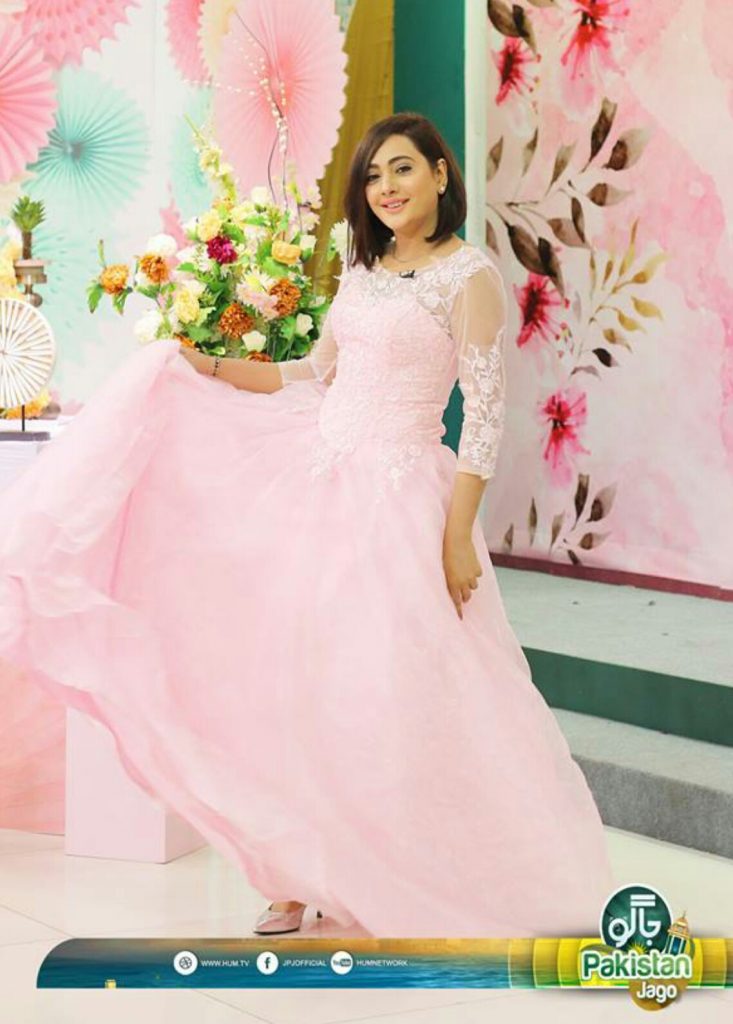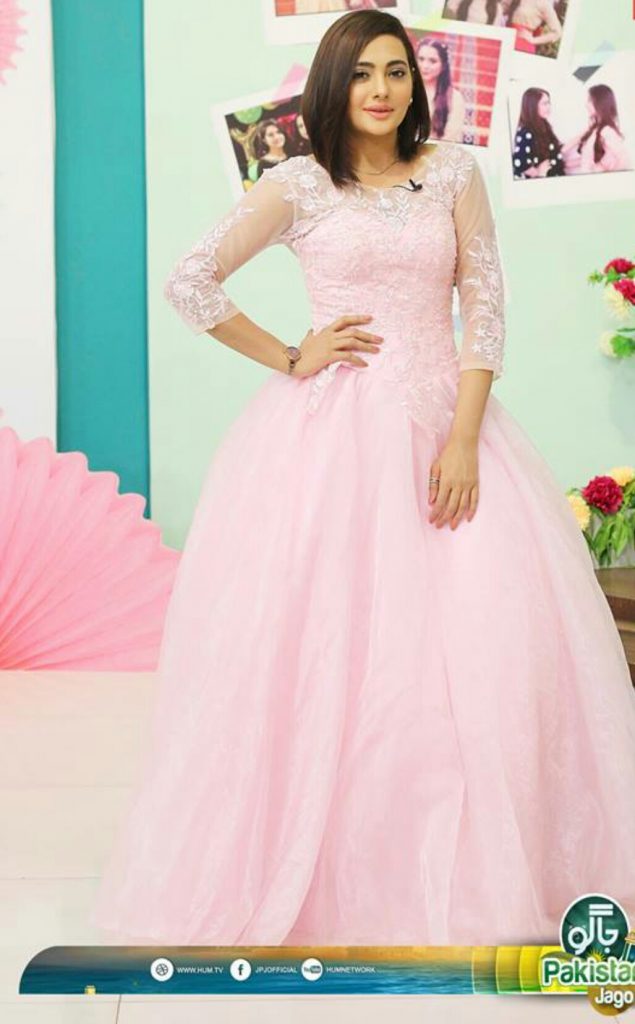 Sara wore a gold gown when her sister threw the bridal shower and opted for a pastel colour this time. Which one of the outfit you liked? Which girl from team bride rocked her outfit more? And don't you think Sanam should also have opted for a ball gown?
Sara is entering a new phase in her life and we wish her all the best for it. May she lives a beautiful and happy married life!