Opening Thoughts:
Ohkay so, this episode of Lashkara was quite intense & interesting. What I loved the most about this episode was how they showed the perspective of people involved from all the sides; the victim, the culprit, those who judge & also those who sympathize & support the victim going through the toughest time in her life. Lashkara surely has given a very mature & sensitive treatment to the subject of acid attack & have given a lot of consideration to shed a light on the intricacies related to the gentel treatment that the victims deserve. The drama makers should take a bow for presenting this subject in such a manner.
Developments:
Bubbly was scarred not only from the outside but from the inside too. Going through such a test that too when you have not wronged anyone is a nightmare & that is why despite having a support of everyone, Bubbly could not cope up with the reality. Everything that she said & felt was so realistically portrayed because it is not easy accepting the fact that your face won't be the same anymore. It was quite nice of Bubbly to rule Sunny's name out of the suspects because she knew he could not do something like that.
Feeka's involvement & presence around Bubbly was nice to see too. Feeka was making sure to be there for Bubbly, be there to learn how he should treat her & help her in healing both from the outside & the inside while still having this storm inside him wanting to find out the culprit & punish him for doing this to the love of his life. All the things that doctors said were essential part of this subject which were conveyed loud & clear. Victims of acid attack need to know that they are loved for who they are, this is cruicial in order to help them deal with this ordeal.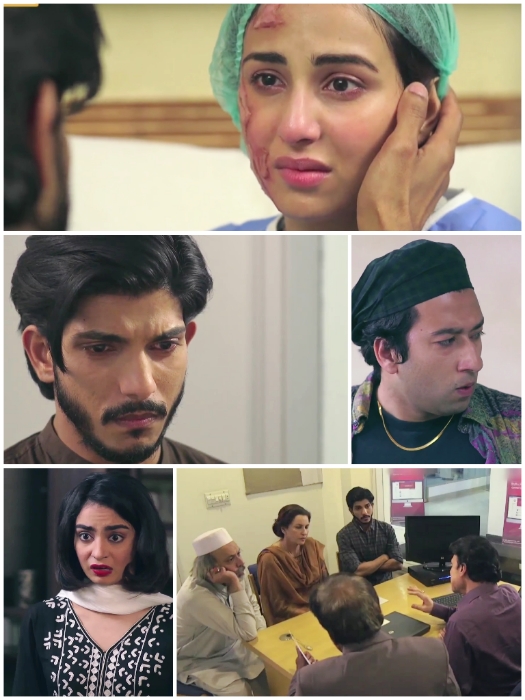 Sunny was also trying to put two & two together but I wish he & Feeka find the culprit to get the lead to Nikki & make her pay the price for what she has done. Akram & Nikki were on the same page but it seems Akram is done dealing with her too. Both Akram & Nikki should be punished & I wish they move the story to this aspect soon. The way Nikki was feeling restless went to show that somewhere it was the guilt that was not allowing her the peace of mind that she was looking for. Obviously, Nikki will never admit to this but though she might be scared of getting caught, more than that she was now feeling guilty of doing this to Bubbly. Akram only followed Nikki's orders that is why his indifference seemed realistic. I liked how Nazeer continued to be Bubbly's stan, her well-wisher, someone who has a lot of love & warmth in his heart for her. I love how he has this love for her which just shows everytime he comes in the picture.
Iqbal's character is a depiction of those who in stead of worrying about their own people are concerned about what others are going to say. Salma & Sheedan's continuous support for Bubbly is amazing to see. They genuinely feel for Bubbly & that is why take a stand for her when she falls apart or when anyone points a finger at her.
Closing Thoughts:
Overall, this episode of Lashkara was emotional & was perfectly executed. The credit goes to the director for extracting this acting out of all these actors & the credit goes to the actors too for performing to their full abilities. This subject definitely needed such performances to strike a chord & they have definitely succeeded in doing so. Please share your thoughts about this episode of Lashkara.
Keep Supporting,
Cheers,
Zahra Mirza.