Opening Thoughts:
Ohkay so, this episode of Visaal took the story towards the winding up of the drama. Even though they have taken a good span of time to do so, I am glad that the drama is finally ending but the fact remains that Visaal happens to be one of the best dramas of this year because of the newness of the plot & characters!
Developments:
This episode of Visaal revolved mostly around what Taimoor felt & wanted to convey to Pari. Molvi Ghufran clearly told Taimoor's parents that Pari was engaged to be married but Taimoor persisted that he wanted a single chance to let her know what he felt. It was nicely conveyed that Taimoor felt guilty during the time he was away, it made things quite real because it showcased how people have conscience that does not let them feel at peace especially when they know they have wronged someone.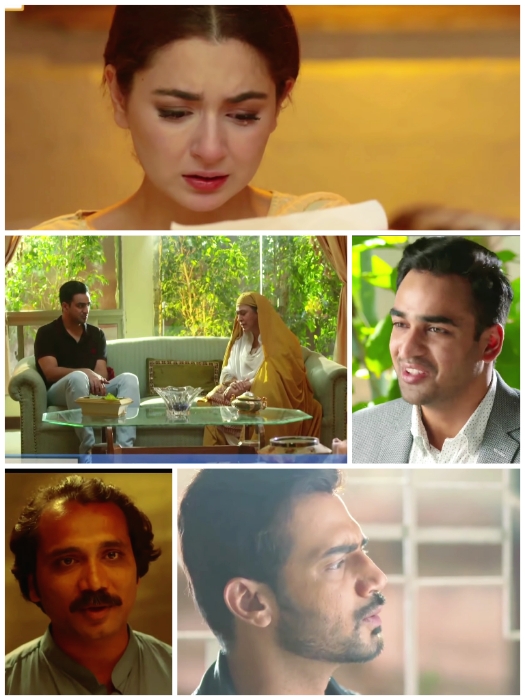 Akram continued to push his agenda by further trying to stain Pari's reputation but Munna chose to ignore whatever he heard about Pari. It is nice to see that Munna has his own mind too & despite being innocent, he holds a strong sense of judgment that is why he doesn't let anyone's opinion change his own opinion about Pari. Munna did fall in love with her based on how Pari looked like but after interacting with her he has fallen for her innocence & it is sweet that he is doing everything to prove his true love.
Pari finally gave Taimoor a chance, she read his letter but she is also ready to meet him. She knows that he has a lot on his mind & he is looking for a chance to explain himself. I am sure by now everyone can predict who Pari will end up with but the way things are progressing makes it all very interesting!
Closing Thoughts:
Overall, this episode of Visaal was nicely done. I am glad the drama makers took their time in showing the plot before & are now taking the time to reach to the closure as well. It is good that we all can say that the ending of this drama won't be rushed & things will wind up properly. I wish there was more to Pari's character but still the mental & emotional growth she has shown over the past few episodes does make her a good character. Please share your thoughts about this episode of Visaal.
Keep Supporting,
Cheers,
Zahra Mirza.