Phew! What a heart wrenching episode of Sang e Marmar. I remember it was weeks ago when I last cried while watching this drama but once again in this episode, I cried at Shireen's ordeal & Shameem's apology. It was painful to see a harmless, selfless soul going through so much but finally, the moment arrived when her dignity was restored, it took a long time & it took almost everything away from Shireen but still, I am sure a lot of viewers must've sighed with relief while watching this episode of Sang e Marmar tonight!
So, Aurang played a game with his father where he promised him one thing but did what he deemed right. Let me get this out of the way, I am totally cool with the fact that Aurang & Palwasha got married because they both 'loved' each other. Aurang deserved to make his life decisions so he did because Gulistan gave him the right to after losing so much, so it seemed justified that he went ahead & did something which he most certainly wanted to.
I felt actually quite uneasy every time I heard someone blame Shireen for being characterless, like they would speak so casually yet with so much of surety about it as if they themselves had seen her with Gohar. The conversation between Zari Mami & Gul Begum made a lot of sense, like even they understood that everything that Pari was enduring was basically because of the lies that she fabricated & Durkhane is also aware of another lie that Pari told where she linked Shireen's name with Gohar's only to fool her husband. I am actually quite glad that Kaleemullah proved that he loves Durkhane, even though he was shocked at first but the way he took her to Gulistan's home to put an end to this vicious past showed that he was supporting his wife & most probably forgave her for her past mistakes.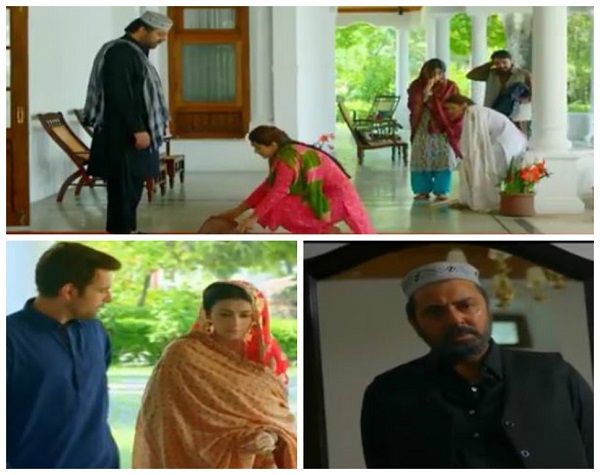 Shireen had to accept everything, she had to take the responsibility once again because she has lost the hope, she has lost everything, she has nothing to look forward to, so that is why, Shireen thought she had nothing to lose, so it would be better to put all the speculations to rest & just because she had no energy left to defend herself, more so, she had no reason left to defend herself, she accepted everything, even those things that she was never responsible for. Just because Shireen took the blame on herself, that's when everyone including Gulistan accepted Aurang's hasty decision of marrying Palwasha because if Shireen hadn't done that, I am sure Gulistan would have supported her & had disapproved of Aurang's decision. At that moment, it was actually quite amusing that no one was bothered about such a huge step that Aurang took because they all were occupied by the thoughts of what Shireen just confessed. Bano who was looking for an opportunity got a little more confidence to display her barbarianism because she saw that this time around, even Shameem was not going to come & defend Shireen. Gulistan stood there shocked while Shameem for the first time let her emotions get the better of her because by the end of the day, the fact still remains that she has lost her two sons & she still hasn't recovered from that loss.
The way everyone sat in the room while Bano was beating Shireen mercilessly left a bad taste in the mouth but what made me raise my eyebrow was how MEESNI Palwasha stopped her MEESNA Aurang from going outside & stopping Bano from hitting Shireen? What's with the insecurity now? Palwasha has gotten married to the love of her life, so can't she be that much compassionate to at least feel for a girl who is being assaulted so brutally? Well done MEESNI Palwasha for proving that you are just as heartless as your brother Torah!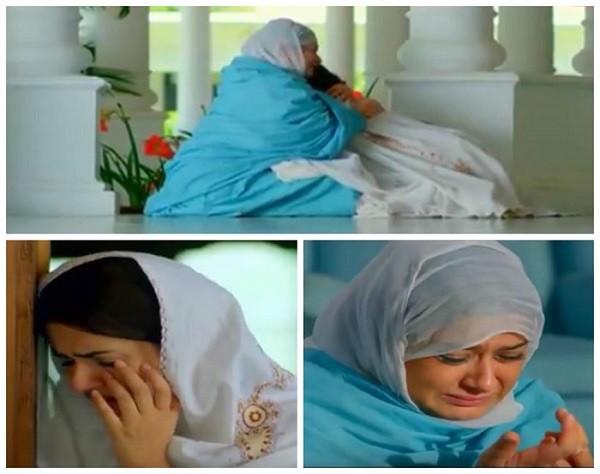 I really want to feel that just because Torah saw Shireen in a similar situation that he saw his mother in when he was 11 years old, he proposed marriage to her because he felt for her but then again, is admi se achay ki umeed rakhi nahi ja sakti, so I am sure this is another move of his which he is planning for in order to bring Gulistan down because obviously he has to get back at him as Gulistan insulted him by showing him his right place. I really want to see if Torah's secret will ever be revealed that he is the reason why Saif ur Rehman went to that place where Gohar was meeting Durkhane & got killed eventually because more than being interested in what will happen to Torah, I am looking forward to what Palwasha's reaction would be & if she will ever feel sorry for Gulistan & Aurang's family, or in worst case, if she will gracefully take the beating of anyone for being a sister of a murderer responsible for the deaths of two family members; Gohar & Safiullah?
Shameem's guilt & her apology to Shireen was heart-wrenching, it was portrayed so beautifully & convincingly. Shameem has been paying the price for no reason, she has been paying the price for being Gulistan's wife & that's it. It was so heart-breaking to see 2 broken, emotionally shattered women consoling each other because they can't do anything else. Honestly speaking, I was actually wishing that someone would get Bano admitted to a mental hospital but seeing the signs of guilt in her made me realize that she is a human being, like a proper human being who can experience emotions other than hatred & bitterness, so it was good for a change.
This episode was absolutely beautiful, even though in the beginning I wasn't feeling it much but as it progressed, it reminded me of all those previous episodes that I have enjoyed & absolutely loved. The preview of the next episode promises a lot more drama because Torah & Gulistan are going to face each other, to be honest, at this stage I am not too happy with what Torah is doing & I want him to get exposed really bad. Sania Saeed, once again, what a beautifullllllllllll performance, I am speechless. Kubra Khan, another convincing performance. Kaif Ghaznavi & Uzma Hassan, haha they are the stars of this show because their characters are going to be hated for such a long time but it takes a lot of courage to play such characters & make all the viewers hate them, such convincing performances & such phenomenal actors I must say. Masroor Paras, another phenomenal actor who has elaborated each & every thought that is running through Torah's mind through such perfect & minute expressions! Amazing actors! The direction of this episode was spot on. Can't wait for the next episode already. Please share your thoughts about this episode of Sang e Marmar.
Keep Supporting,
Cheers,
Zahra Mirza.
PS: Meesni Palwasha aur Meesne Aurang ko Shadi bohat bohat Mubarik ho. I think those readers who can't see me sharing my opinions have gotten enough content to speak up & gang up against me 'once again', so chalo shuru ho jao in 3…2…1!