Sania Mirza is on her beautiful journey to become a mother. She has been sharing her moments throughout this journey celebrating baby showers and doing interviews to share what she is going through.
She had celebrated a themed baby shower with her friends and family but Shoaib Malik was not there at that time so she celebrated another shower with her husband and they celebrated it with zeal and Sania especially seemed to be having a blast but the social media police did what it had to do.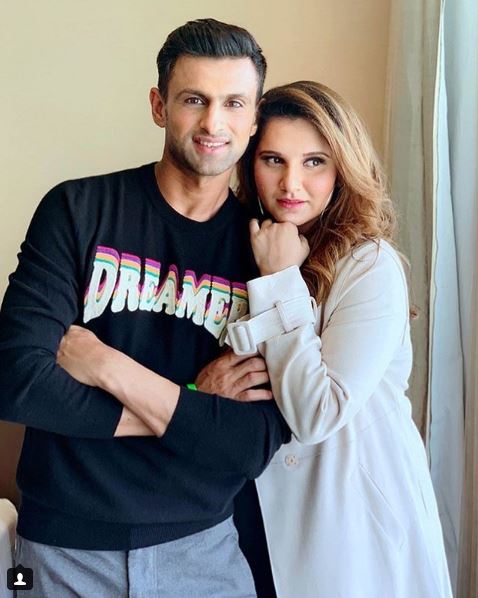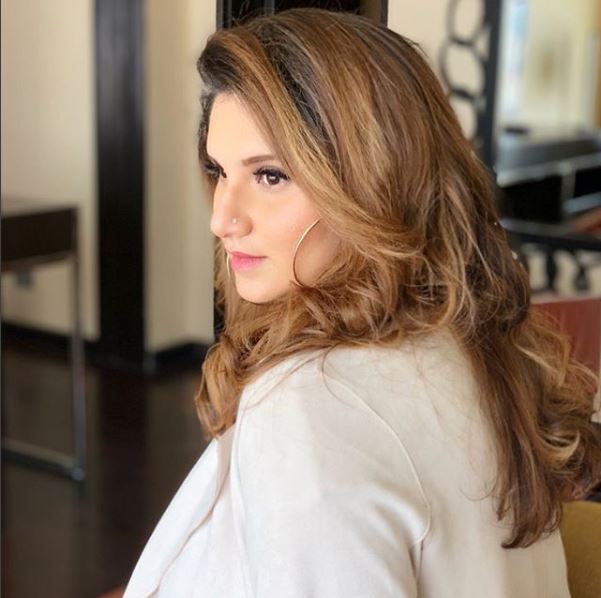 So Sania couldn't just keep quiet anymore, so she took to twitter and gave answer to all those socially bullying and abusing her. She said, "Word of advice for ppl(specially since the majority seem to be men) who think being pregnant means you have to go into hibernation for 9 months,sit at home and for some reason be 'ashamed in this haalat'..So when women are pregnant they don't have a disease or become untouchable-Or become a corpse!!!".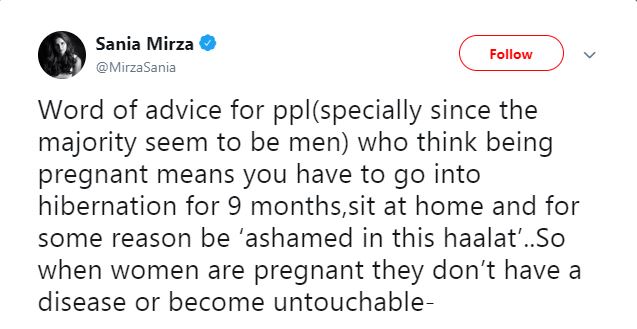 She further added, "They are still 'NORMAL' human beings and are still allowed to live a normal life!! so pls take your heads out of your a** and think where exactly you came from too..your mother's womb!! #ittakesallkindstomakethisworld #dumidiots too !!"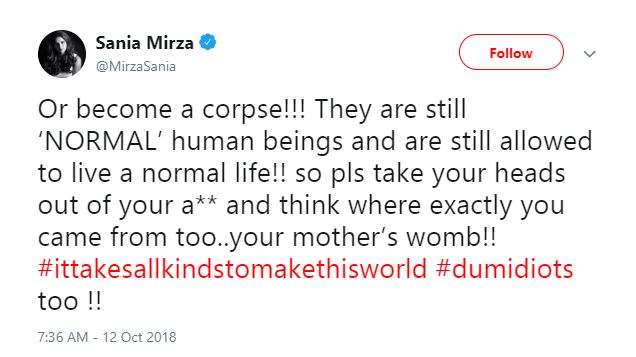 No one has the right to judge any other person or teach them how to be a Muslim, Everyone has the right to live however they want to live because it's between them and Their Allah. It's time that we stop cyber bullying.