The extremely gorgeous Sana Javed is indeed the powerhouse of Talent.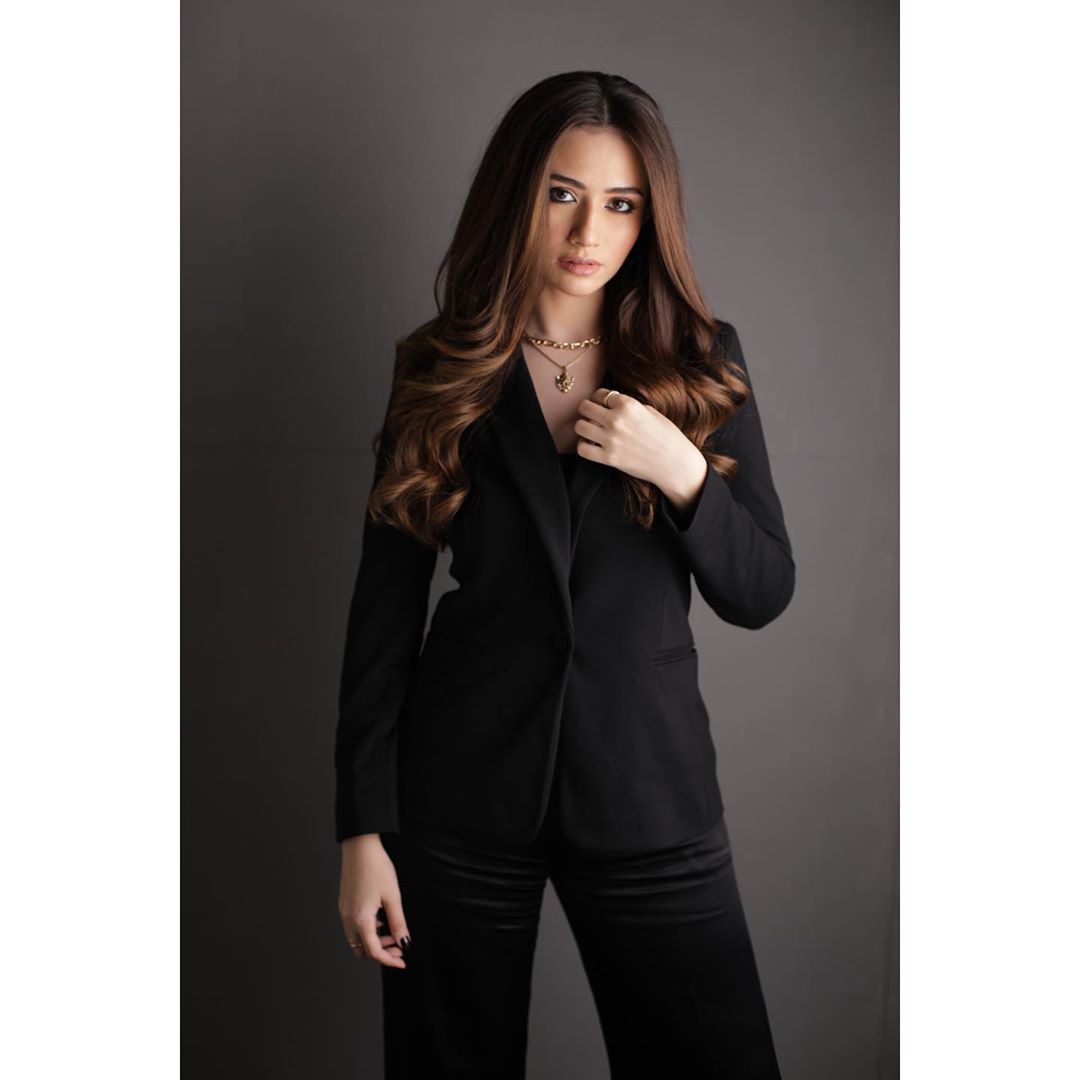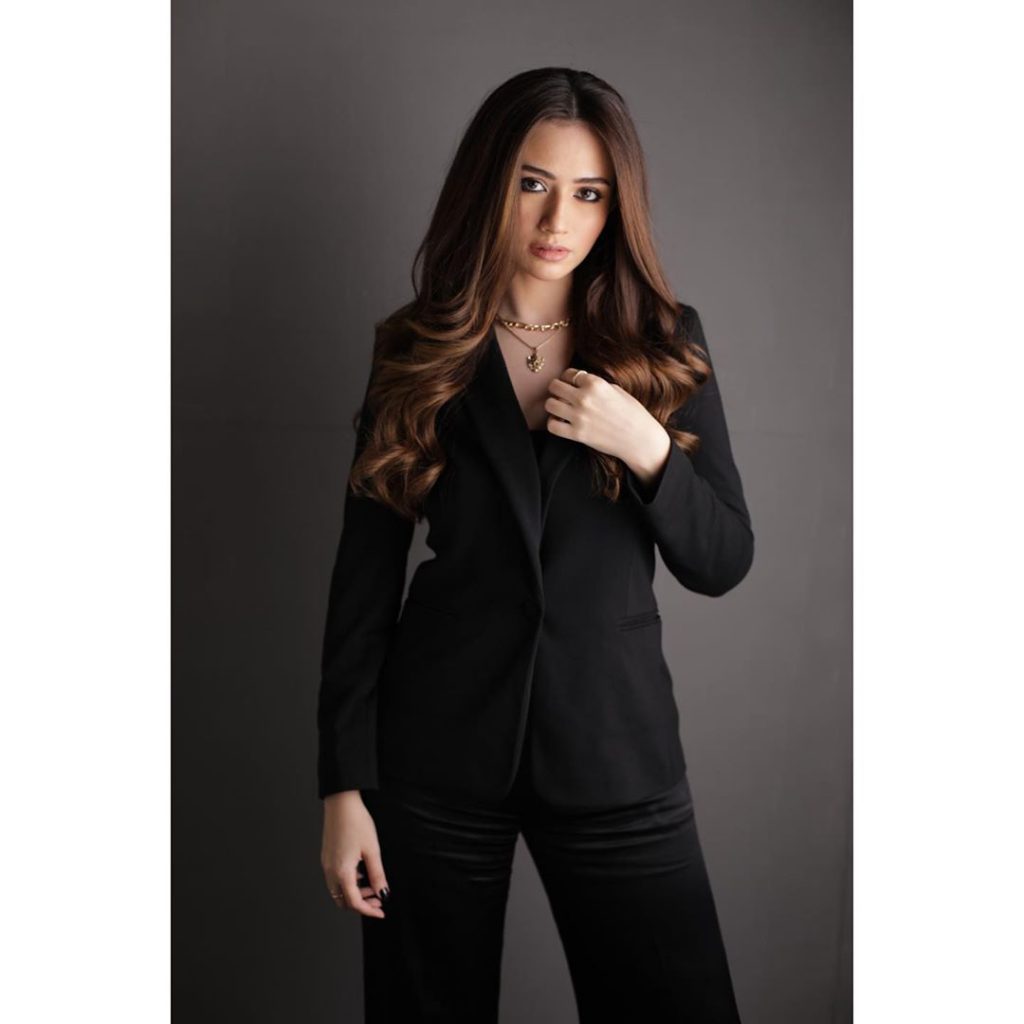 Where Sana stuns everyone with her looks, her talent also make you cite your nails, that how can someone be this gorgeous and equally talented.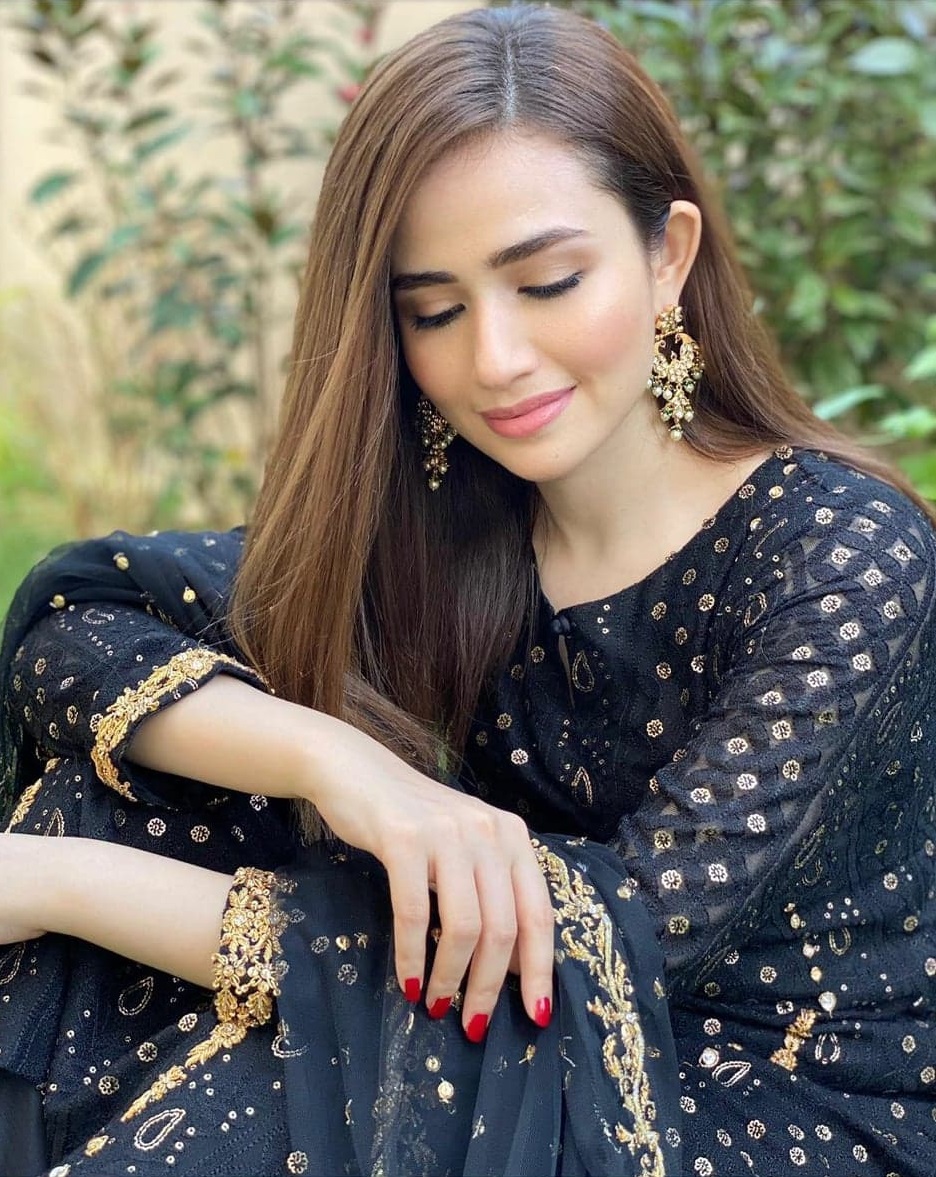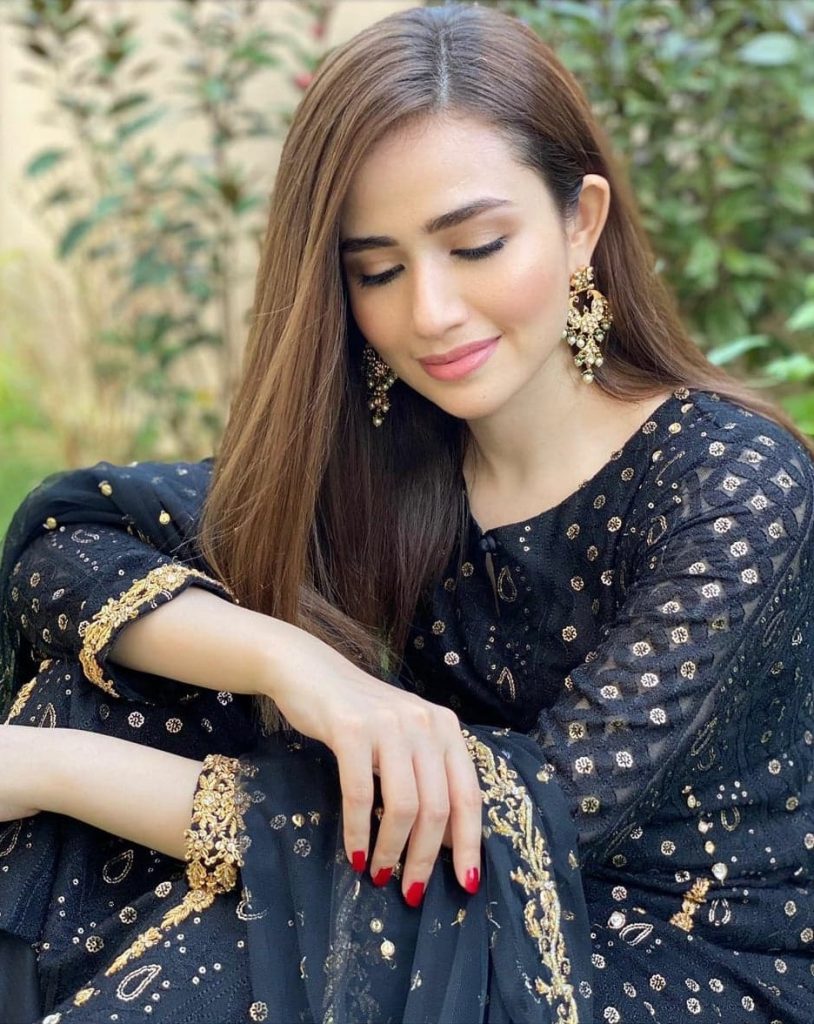 Sana Javed's last drama serial was Ruswai in which she played the character of a Rape survivor and how she fought with the world for justice.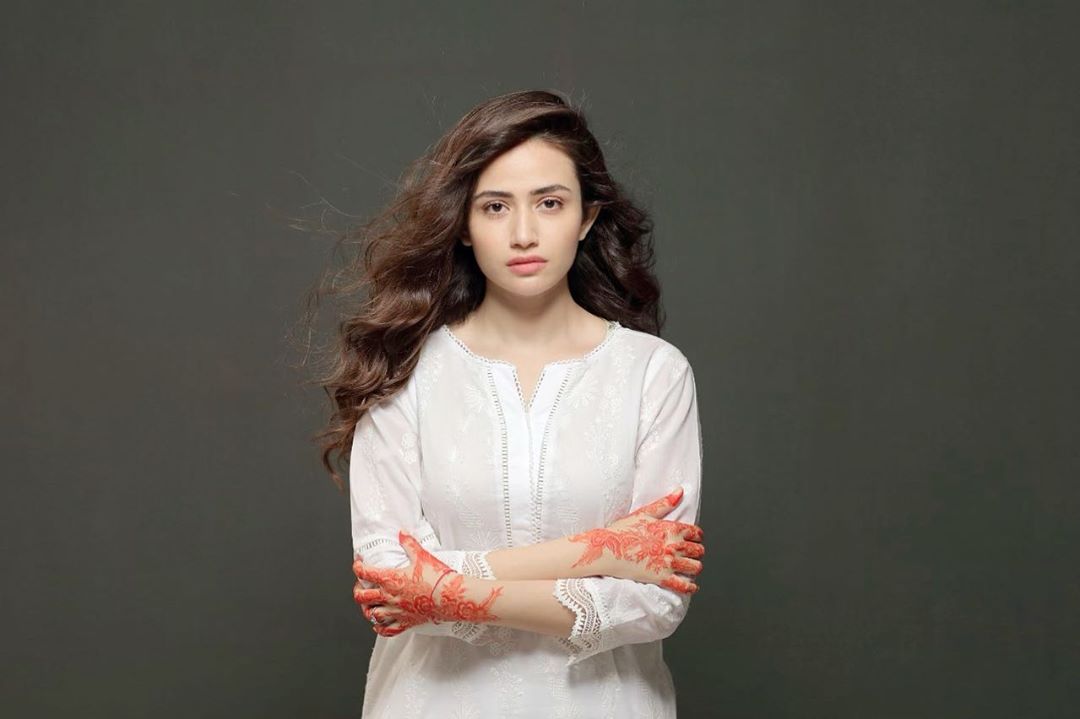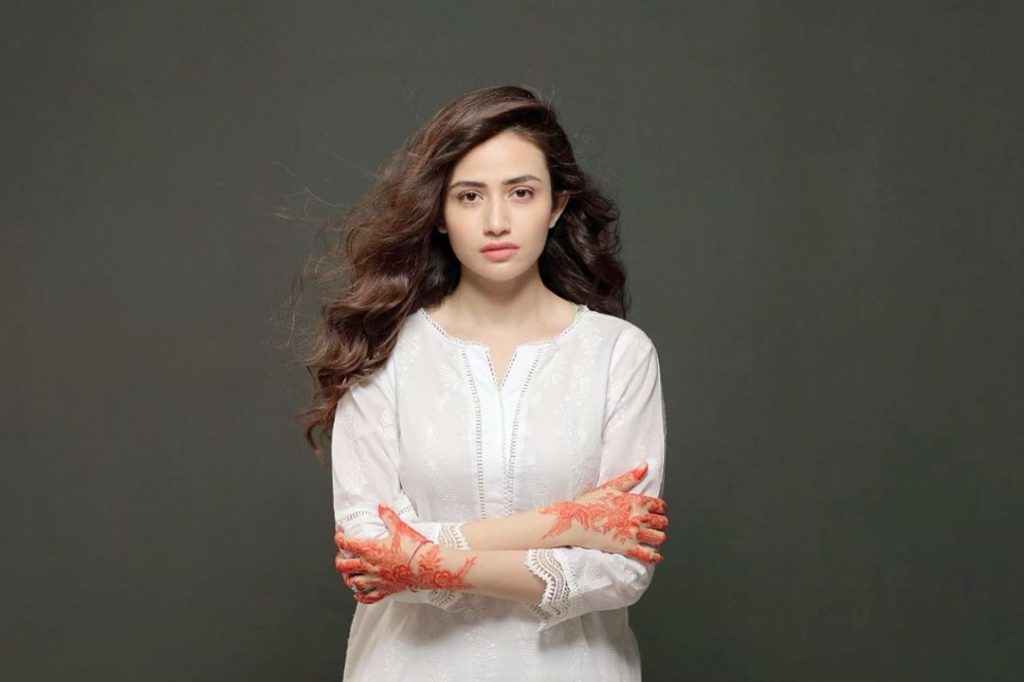 Sana Javed's new project Dunk in which she is starring against Bialla Abbas is in making and her fans are more then excited to see her on screen again.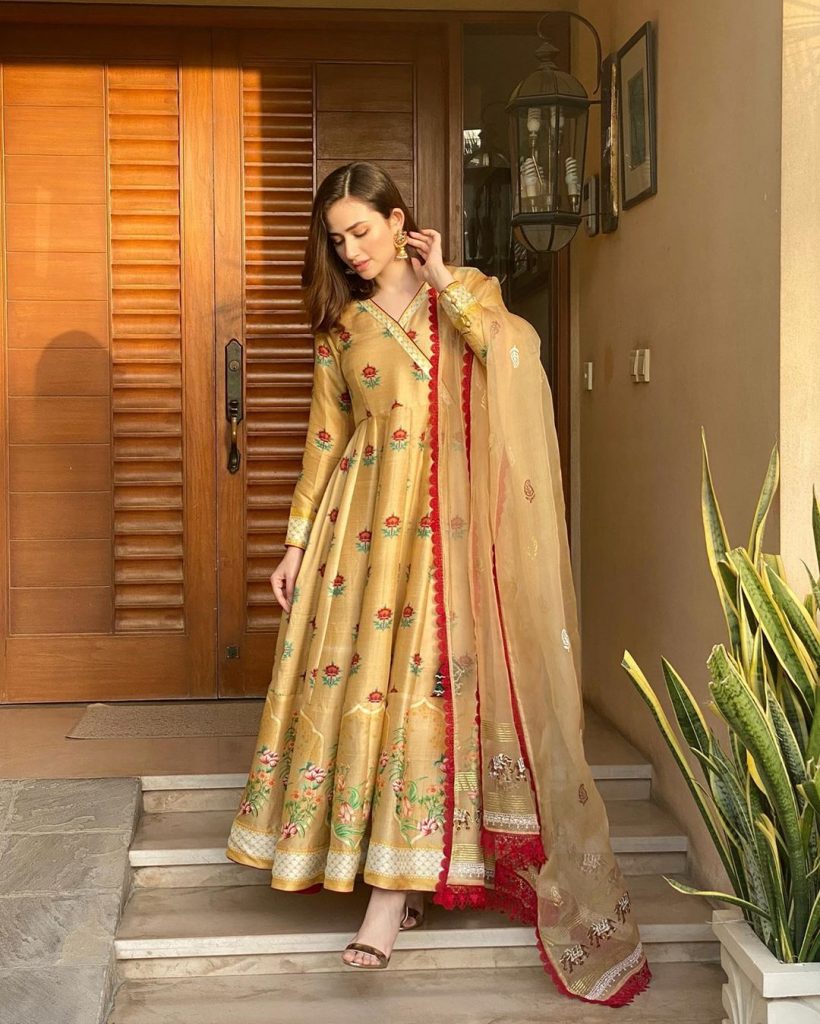 Here we have some recent clicks of Sana Javed in which he is looking ethereal in this rosy red attire.Sana Javed is wearing this extremely beautiful red on red dress from Maryam Hussain.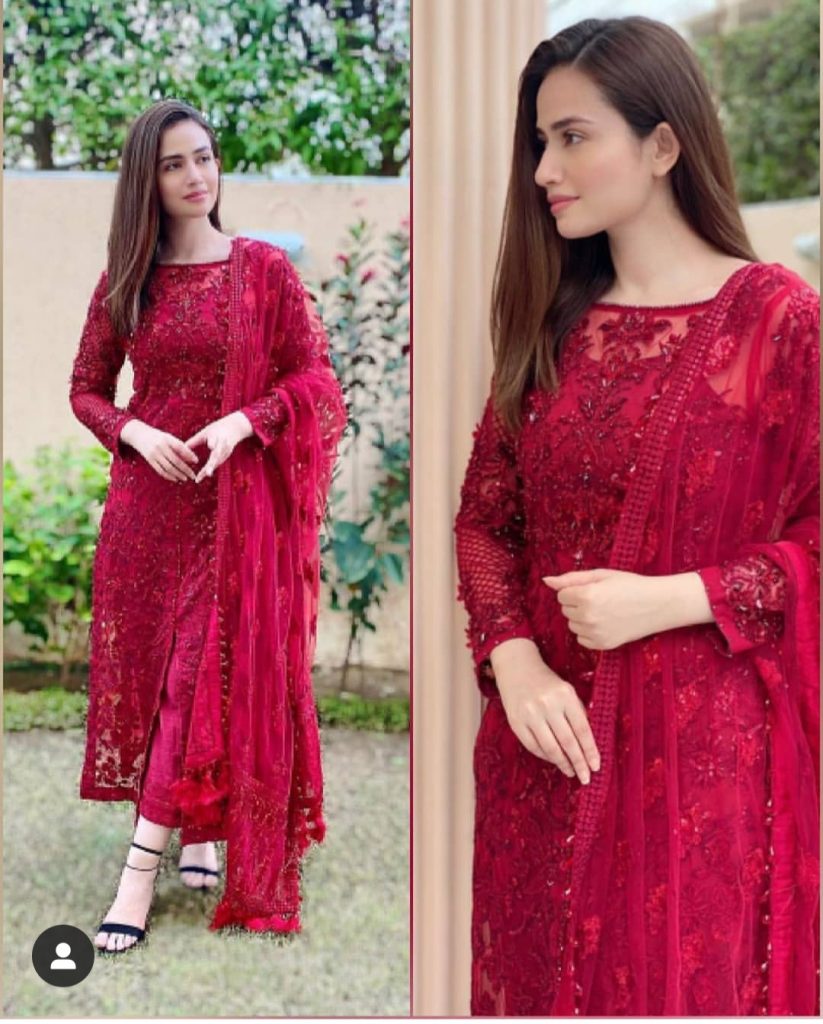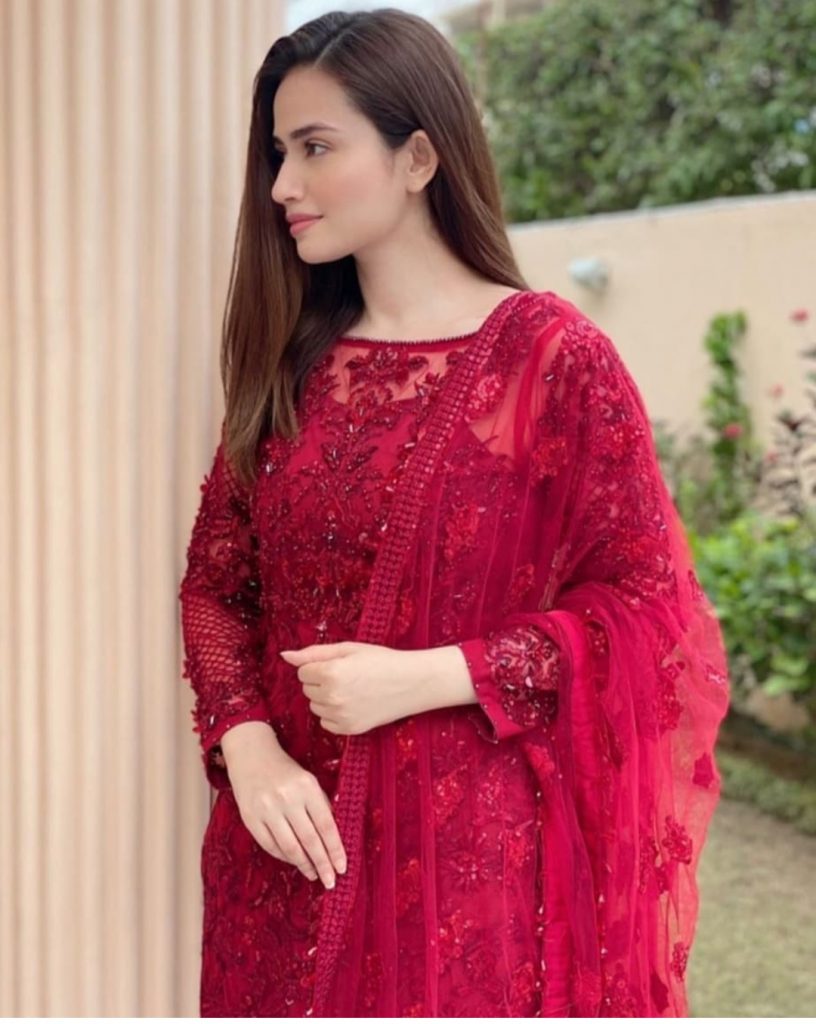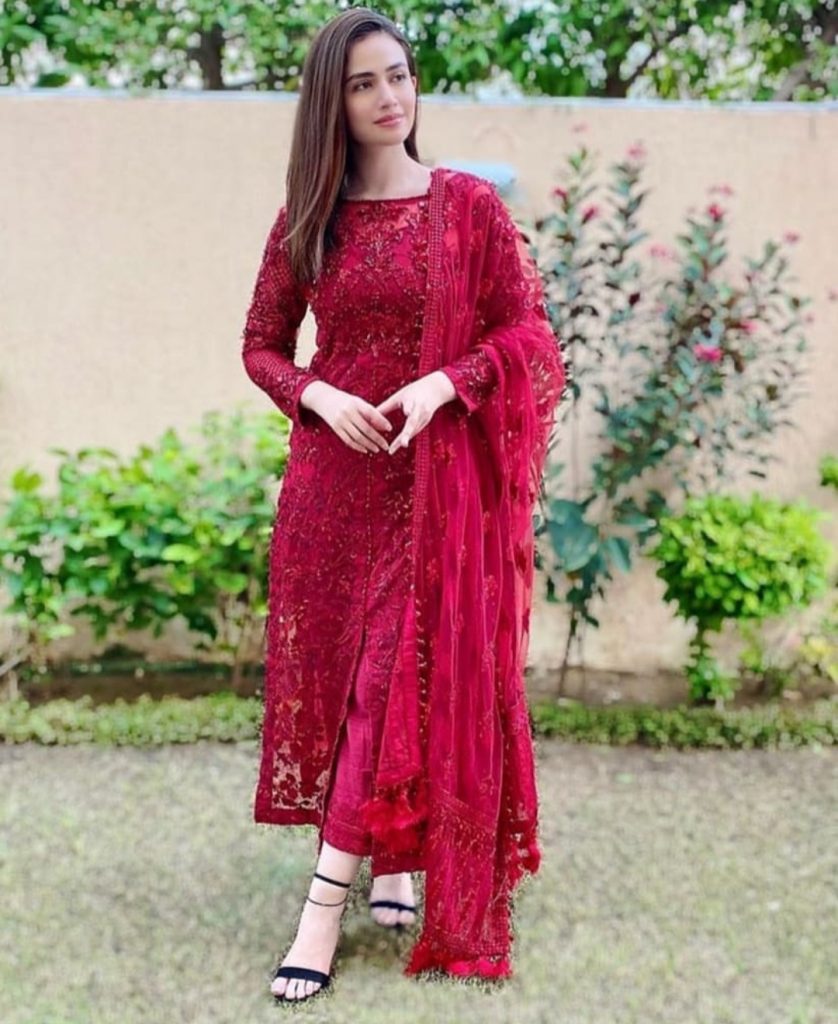 Did you like these pictures of Sana Javed? Do you guys also think that red is absolutely her color? Share your views with us through comments section!