It was previously the drama industry which we saw flourishing but adding another medal in the history of Pakistani entertainment, the film industry is coming up with a revolution where the film directors seem to understand what quality is expected from them by the audience. As per the latest reveals from the showbiz world, Saqib Malik is now planning to come up with a movie after directing many OSTs and small projects. He is one of the perfectionist in the field of direction so it is easy to predict that he has some real healthy idea with him to make his debut as a filmmaker.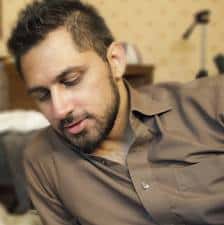 Saqib is busy deciding the cast for his movie and according to the reveals, he is considering Ali Zafar for the main lead in the movie. It has been quite a while that Ali has not done much for his own country and with this movie, it is more likely that he will re-boost his fan following back at home also.
It is yet difficult to speak more about the concept and genre of the movie but with  Saqib's tag attached to it, it can be expected that the audience will be getting some real entertaining package which it will surely enjoy.
Best Wishes,
Nida Zaidi