Neelam's disappearance was the highlight of tonight's episode; it gave all the characters in the play something to ponder upon and it gave the viewer's more of an insight into different characters. For me the most important as well as the most unexpected outcome of tonight's happenings was that I finally saw Neelam as the sensitive girl that she actually is. Under that very tough exterior is a soft hearted sensitive young girl who doesn't know much about the world but is kind enough to go against her own wishes to make her Amo happy and to keep the integrity of her family intact. I must confess that I didn't warm up to Neelam's character until today and I never felt the warmth that Neelam shares with her Amo before too.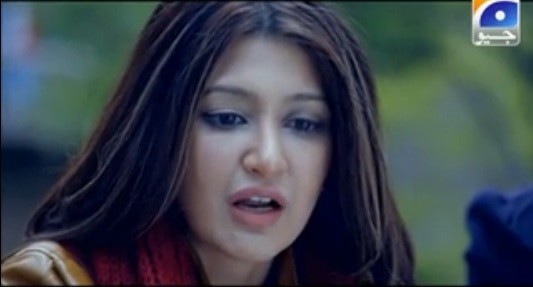 Wali Bakht got a lot of time to think about what he had done. He went from being fully convinced that what he had done was right to being very sure that he owed Neelam an apology. The difference between Wali Bakht and Neelam is that Wali married Neelam because he couldn't bear to part with all the wealth but Neelam married Wali solely for the happiness of her family. Neelam follows her heart but Wali Bakht follows his mind.
The Scene from Mahjabeen's past was yet again beautifully shot and Sarmad Khoosat acted brilliantly.  We found out more about the plans that both of them had for the future. I am sure everyone is eagerly waiting to find out what went wrong and how.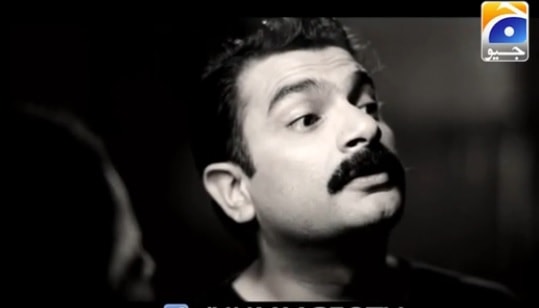 This episode was very slow considering that the story didn't move forward much but I really enjoyed watching it nonetheless because it was beautifully shot and also because I think this event may prove to be the tuning point in Wali and Neelam's relationship. The mysterious background music however seemed very inappropriate in some of the scenes. The background score is definitely not as loud as it was in the first two episodes but it is still excessive for my taste.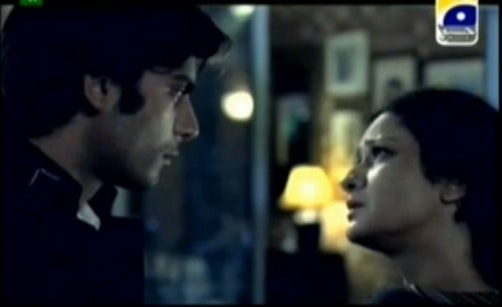 Neelam's mother could not help but question her decision when Neelam goes missing but as soon as she finds Neelam, the emotional blackmail starts all over again. The last scene in which Wali finally manages to "catch" Neelam and apologizes was absolutely fantastic, mainly because of Fawad Khan. I doubt that Neelam will be able to ignore that apology. Wali's conversation with the Nun must have helped him in changing his mind too. I agree with all those people who believe that this show wouldn't have been what is without Fawad Khan. His presence does make a huge difference.
The preview of the next episode showed that someone passed away – I am guessing that it must be Amo. How will Neelam and Mahjabeen continue to live under one roof? Will Neelam change her ways or will she still question things? Today Neelam did succeed even if the success did not last for long – her mother was forced to question the old traditions, that to me was Neelam's success.
I wonder how many people were able to connect with the different characters today or did most of you feel like it was a very slow episode? Do share your views.
Fatima Awan