Today for the first time I felt like there was more to Mahjabeen and Wali's relationship than what we have seen till now. Mahjabeen's reaction to Wali's attitude towards her indicated that there was a time when Wali used to listen to Mahjabeen and probably respected her too. Now that Wali is all grown up, he knows that he does not need to respect the woman who brought him up and Mahjabeen is finding it very hard to cope with this situation. All these years she dedicated her time to raising Wali. She seemed completely lost today which could mean that she brought Wali up with a lot of dedication. Mahjabeen leaves her hair pin in Wali's room which would mean that this particular pin is symbolic of the relationship they once had. Despite of the fact that she is Vani she is not used to being treated like a worthless person, which is something I still find very hard to believe but then Bare Sahab seems like a very reasonable man. The only unreasonable aspect of his personality is that he believes in clinging to old traditions other than that he has never been shown as a cruel man. He is always very kind to servants and even though Mahjabeen is Vani he treats her with respect. I like the fact that Bare Sahab's character has different shades and he tackles things head-on in his own peculiar manner.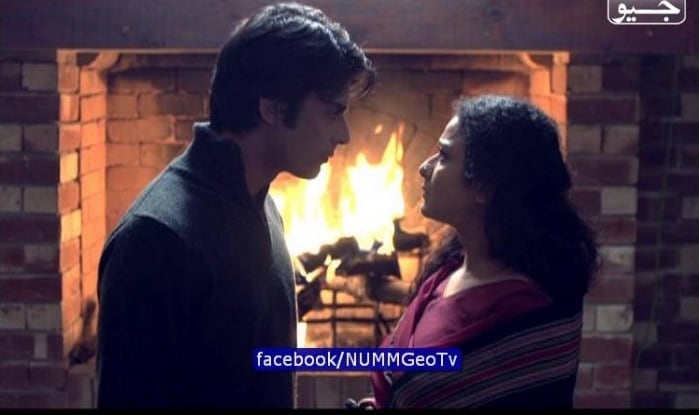 This latest episode focused on showing the viewers how Mahjabeen is being affected by Wali's changed disposition. Mahjabeen calls Wali numerous times, stays up tll late waiting for him to come back home and at the same time she thinks about her past life. It almost seems like these memories from the past are like an escape for Mahjabeen – a very painful escape but one nevertheless! In order to distract herself from the pain of today she is very often reminded of all the hurt that she has felt in the past. The time she spent with the person she loved cannot possibly bring happy feelings because the outcome was so agonizing. Mahjabeen realizes more than ever in this latest episode the amount of time she has given to the haveli and how she is not indispensable anymore. There was once a time when Wali used to look at her as a living and breathing human being who cared for her but things have changed enormously now.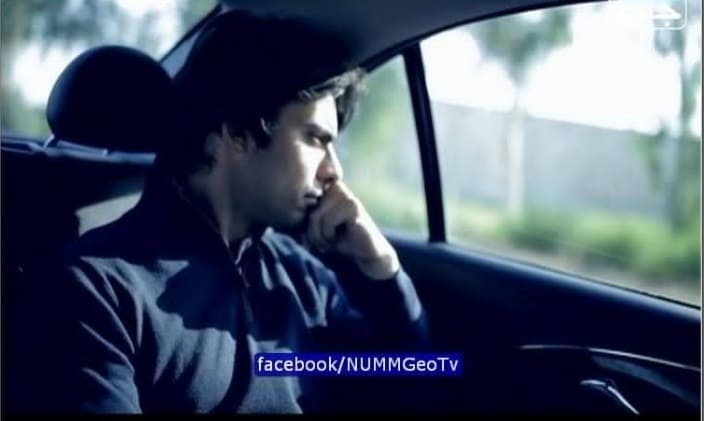 There were times when I felt like Wali felt guilty because he married Neelam. His friend also remarks that he seemed so upset, as if he had two wives. Is that really the case? Does Wali feel that he has let Mahjabeen down? Or that he shouldn't have done this to her? Or maybe he thinks that Mahjabeen deserves better? He cannot do anything about the situation so he feels very frustrated and upset. Technically Wali should have felt relieved because he managed to sort things out with Neelam but contrary to that he was very agitated which goes to show that he is not happy with the given situation. The preview of the next episode showed that Wali shows his dislike for the way his elders think so that could be another reason for his disturbed state of mind. He wants the car and the luxuries but he does not feel like a free man for obvious reasons.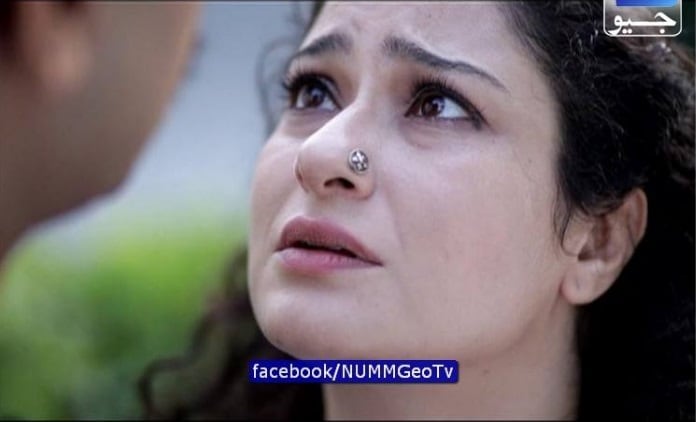 The scene in the car when Wali drives Neelam to the Convent was actually very cute. I finally see Neelam as a young girl who is infatuated with her husband but at the same time is not willing to accept things for what they are. Kanza Wyne was very cute in this particular scene but later on when she was talking to her tree friend she got a little carried away. The girls at the hostel do not like Neelam at all so she is left with no choice but to befriend a tree in the Convent. Neelam is very lonely even more so now because Ammo is gone. Neelam is wise enough to understand that Wali and her have a lot in common but whether that is a good thing or not is another debate.
Someone please fix the audio quality of the play, the dialogues were hardly audible even today and there were times when the OST was playing so loud in the background that you had to lip read to understand what was being said. Not much happened in tonight's episode; there was a lot of Mahjabeen in it but I still enjoyed every minute of it. Numm has a very different feel to it; you can feel the characters talking to you even when they are only thinking. One can easily interpret things sometimes because of the lines of the OST and at other times because of the expressions of the actors. I really liked Sania Saeed in tonight's episode; she was at her best tonight and totally into Mahjabeen's character. The viewer's did not get to find out who the "mystery man" was and whether the scene was from the past or present. The preview of the next episode showed that Wali will finally start seeing Mahjabeen as a living person with feelings. Will Wali's feelings for Mahjabeen be based on sympathy or something more than that? I would happily settle for Wali giving Mahjabeen the kind of respect that one would give to their caretaker or mother.
Fatima Awan