Zinda logon ka kya ho ga? Un ka kon khayal kare ga?
Neelam asked a very thought provoking question fom her mother. Her elders believe in going to any length to fulfill the promises made by those people who are not alive anymore. Is it more important to carry out the plans made by people who are dead or to take into consideration the happiness of those who are living? Neelam lost the only person who truly understood her and that too at a time when she needed Amo the most. It was quite apparent by Neelam's attitude in the last episode that she wants Wali all to herself and today she told her mother and sister just that. Her biggest problem with Mahjabeen is that she is Wali's wife, it does not matter to her that she is vani.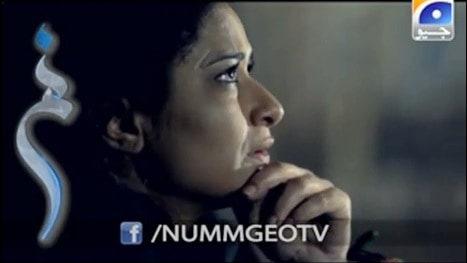 I really fail to understand Mahjabeen's position in the house. Yes, she is mazloom no doubt because she was married off to a boy who was old enough to be her son, she brought him up like a mother and will never be his wife but she is considered as part of the family nevertheless. If that wasn't so then she wouldn't have gone to Neelam's house for condolence. Bare Sahab also has consideration for her feelings because when in one of the previous episodes Neelam called herself the second wife, Bare Sahab did not call Mahjabeen vani in front of her. I have read that girls who are given as vani are treated like slaves because the whole purpose of the ritual is to seek revenge. In Mahjabeen's case things are very different. Apart from that, honestly speaking I fail to see Mahjabeen and Wali as a "couple" because of the age difference. I hope that there will be more flashback scenes in the upcoming episode, that will help the viewers understand Mahjabeen's situation better.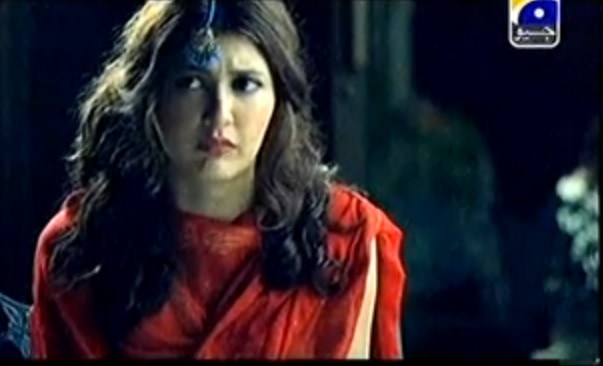 Neelam is finally willing to give her relationship with Wali a chance. Her conversation with her sister was written very nicely but the acting by the actress playing Neelam's sister completely ruined that particular scene for me. Kanza Wyne portrayed Neelam's innocence very well in some of the scenes but in others she went overboard. Sometimes it is not the dialogue delivery or the body language that is flawed but the timing of a particular expression or dialogue makes a huge difference. Sania Saeed and Fawad Khan both are brilliant actors and one can't help but expect the rest of the cast to be at somewhat the same level. The actress playing Neelam's mother is also doing a commendable job. I would definitely want to see more of her. Her character is not very likeable but she makes is endearing because of her expressions and overall acting.
Everything that Amo had to say to Neelam and Wali was extremely touching. She summed up the bond of marriage beautifully. Amo sees the beauty in Neelam's personality which everyone else around her fails to see. Wali conveniently blames Mahjabeen for everything that transpired. I felt for Mahjabeen at that time, she is nothing more than the housekeeper. When Wali addresses the servants, he is actually putting the message across to Mahjabeen too.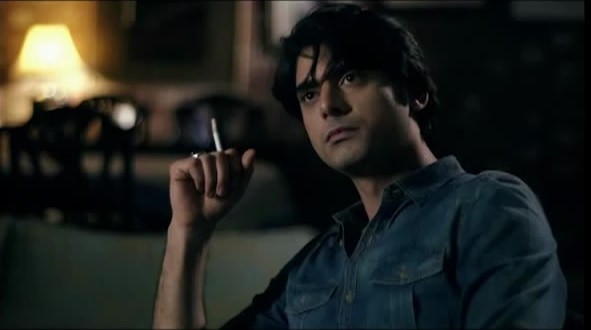 The beauty of this play is that it has been directed very well. I really like the way the story is gradually moving ahead, it keeps the viewers looking forward to more. The flashback scenes take you to another world. When Wali tells Mahjabeen off, she is reminded of the time when he was little and she had just arrived at the haveli. Even after putting in so much effort into raising this kid, she does not get an ounce of respect from him. The soyem scene however could have been far better. The entire gathering was covered in detail but  there were no family and friends at the soyem, which was very strange.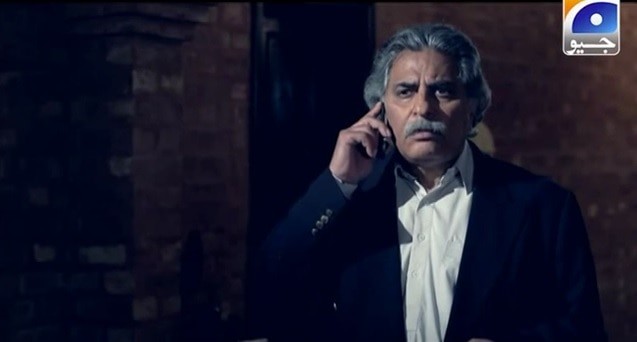 Usman Peerzada was the perfect choice for playing the role of Bare Sahab. There have been times when I haven't liked some of his work but he totally owns this character. The last scene was very confusing. The viewers were left to wonder who the boy in that scene was. The preview of the next episode suggested that Wali may finally realize what Mahjabeen has gone through till now. The real question is that will Neelam be able to live in the same house as Mahjabeen for long? Will there be a soft corner in Wali's heart for Mahjabeen in the future because of Neelam's attitude?
Do share your views.
Fatima Awan