Well,on serious note, I am unable to make up my mind to sit for another episode of this serial.Last couple of episodes have made this drama serial quite dull and boring.
Story is revolving around Angabeen and Aarib relation again and again.. or wohe Bina and farooq ka relation.While on the other side,just like last episode Aarib is making up his mind to stay away from Ahmereen but every time he come across her or just hear her voice, his nostalgia was there to haunt him.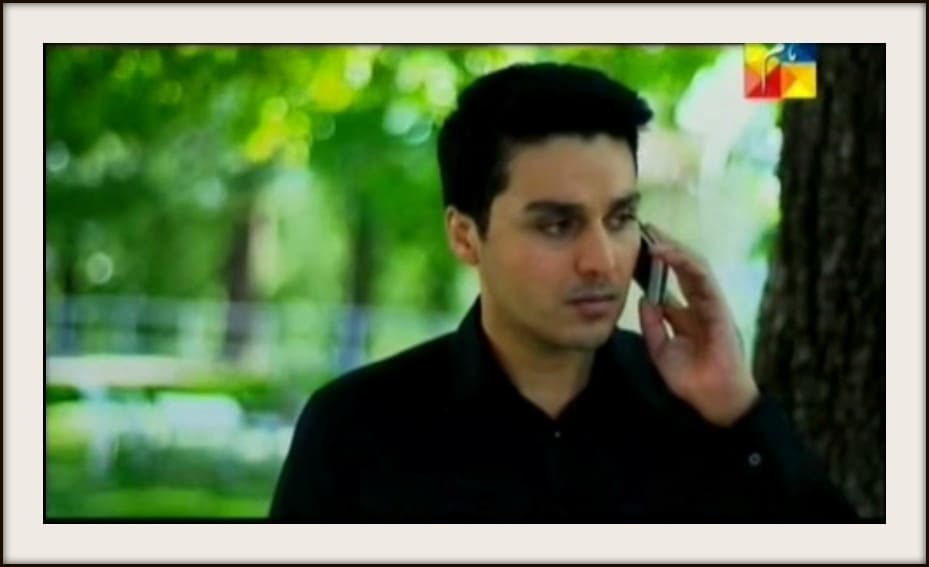 Poor Aarib's efforts failed once again.He asked Bina for dinner and shopping. She was happy that Aarib has no issues with her and so was Aarib.And then after hearing news about Farooq,she was completely shattered. She was feeling disgusted at her own fate. It was Farooq because of which she agreed to get married to Aarib and now he is single again. Kaisai karti bardaasht phir..
As we know,our Sohai Abroo always perform to perfection  whenever it comes to sad roles.Yahan par bhi she was looking and sounding  more than perfect.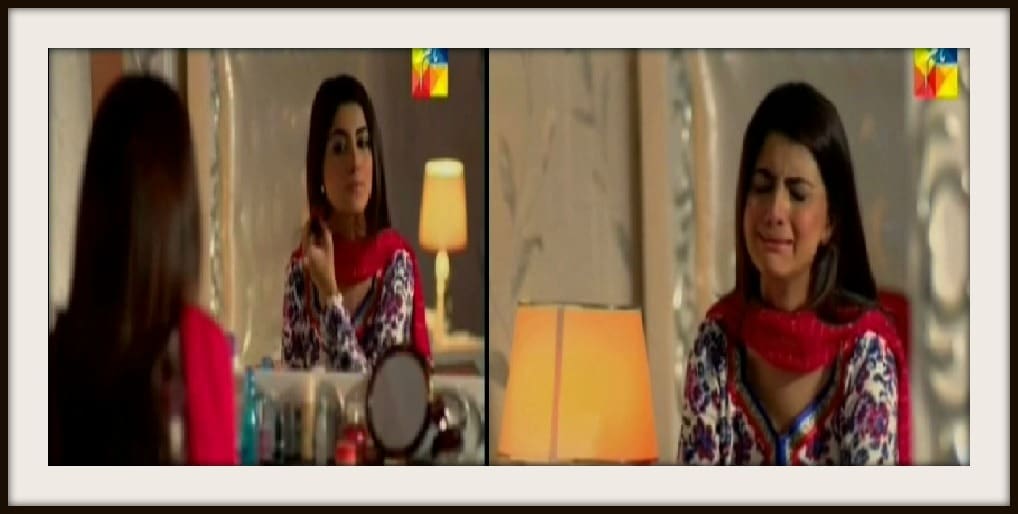 In this episode,we also came across of the fact that why Ahmereen and Farooq issue was given importance and was put into limelight. Mamoo jaan appeared to be such a stubborn person whereas Farooq was also considering this matter as his insult and for that he was reluctant to patch up with his ex-fiancé.
Attitude and behavior of Farooq's mother is beyond my level of understanding. Firstly, she appeared to be detesting Ahmereen and suddenly she asked Bina's mother for Farooq and Ahmereen's marriage. How come ? I know that its Farooq because of whom questions were raised on Ahmereen character and Khala is feeling pity on Ahmereen ,still, it was such an abrupt change in Khala. Yahan par write up fail ho jata hai.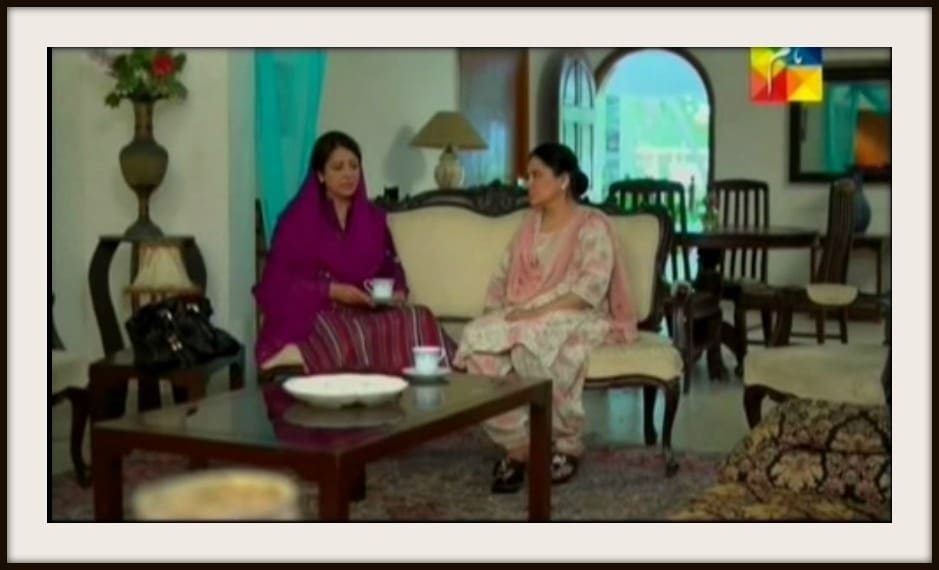 Aarib is giving his 100 percent to be a perfect husband and for that when he saw Beena sad,he asked her immediately. As soon as he came to know that his wife is sad because of her family,he asked her to go to Islamabad to meet her parents. Beena is not at all valuing her husband's pure concern for her and she will have to pay for it very soon when Aarib will come to know about her attempts to get Farooq even after getting married.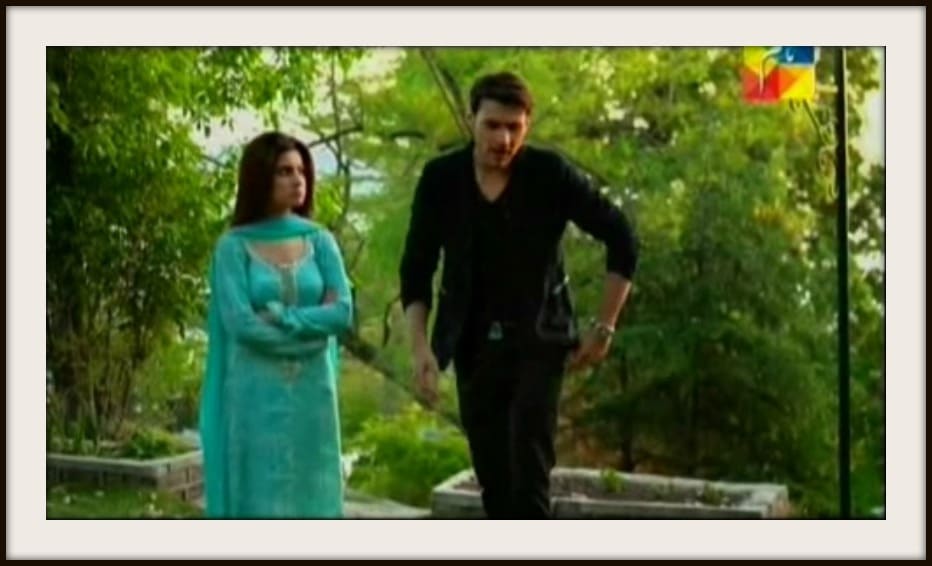 How can Beena tolerate her sister as wife of the one she loved throughout her life. For that and many more, she is completely against this marriage and is making efforts to convince her parents to say a big NO to Khala g.
Next episode's preview is sounding a bit interesting as I can smell two sisters rivalry in it.
Let's see what happens next.
Rabia Basharat.