Sara Khan has come a long way. She did not impress anyone much in her first Appearance in Bari Aapa but later on she nailed every character she played. Sara Khan is a new face which people like watching on television and her smile makes her a winner when she is modelling. She has worked with the best directors and the most popular actors of the drama industry. Sara Khan's acting shows that she has learned a great deal from her co-stars and her confidence will take her much further in the showbiz industry now that with the film industry growing there are unlimited opportunities.
Sara Khan looks stunning in an Eatern outlook in her latest photo shoot. The special thing about this shoot is that one of the dresses which Sara is wearing has been designed by her too. Sara loves pink color and enjoyed wearing it. The make up has been done by the emerging make up artist Sheeba Mughal.
Sara Khan looks equally pretty in a casual look in which she poses with her sister.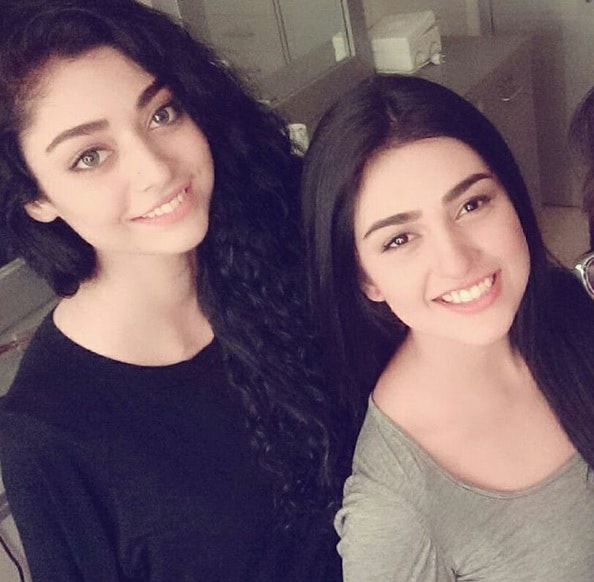 Faysal Qureshi and Sara Khan look great in this picture which was taken to promote Naraaz.