The young actress Sara Razi Khan got married recently. The actress had a four functions event scattered from Mayoun to Walima. She transitioned her styles immensely from her simple yellow Mayoun dress to a green on Mehendi to a blood red and golden on Baraat. Sara Razi really took care of all the traditional themes and went by them. Her sister actress Arisha Razi Khan also made the most of her style sense at the event and was made up to the nines at all the functions.
Sara Razi Khan's Walima took place tonight and the pictures are finally out. Sara Razi Khan opted for a dull golden maxi style dress this time. She was posing for the pictures in front of a char. Sara's makeup was done in golds and pinks and gave her a truly feminine look. The long terrain of her dress gave a look of regality making her look even more traditional. Here are the pictures from her Walima ceremony: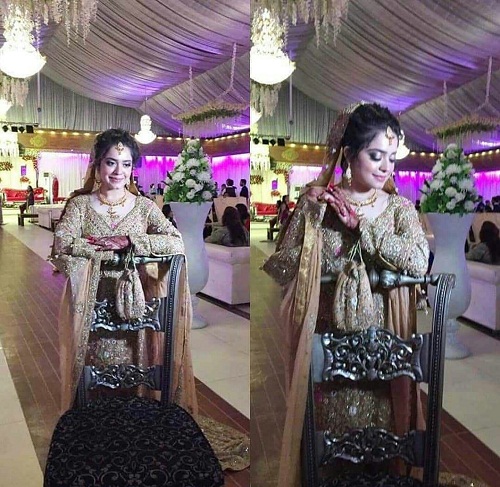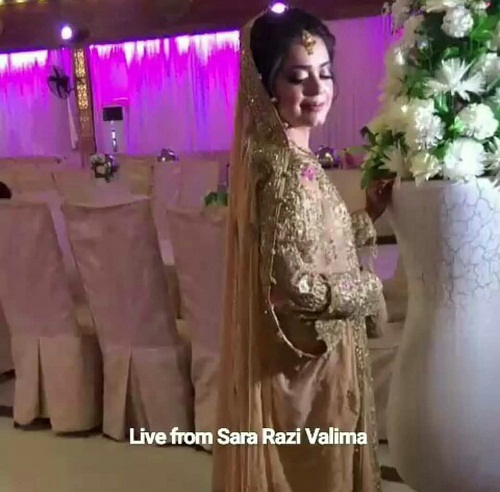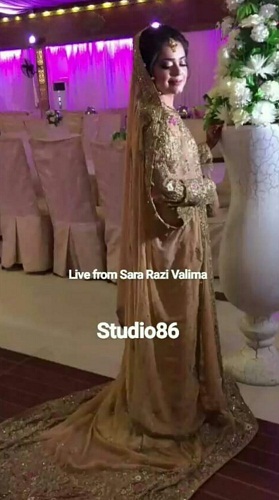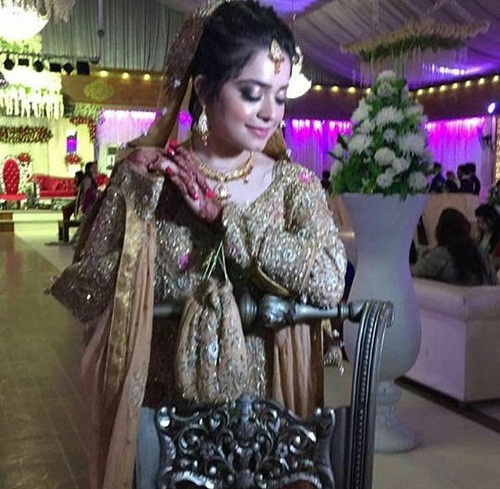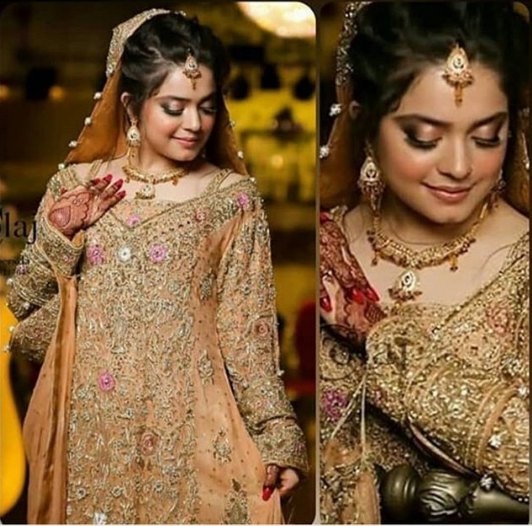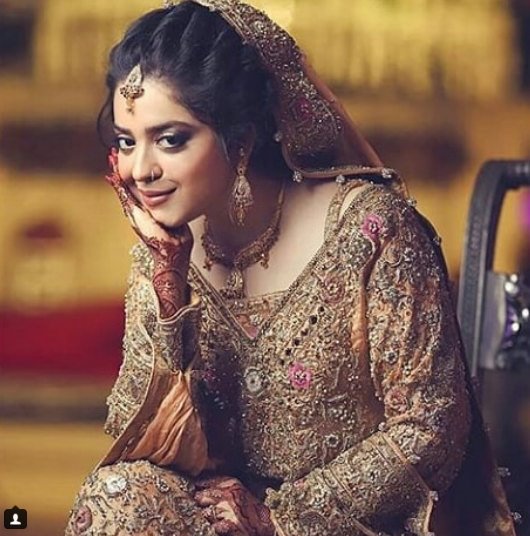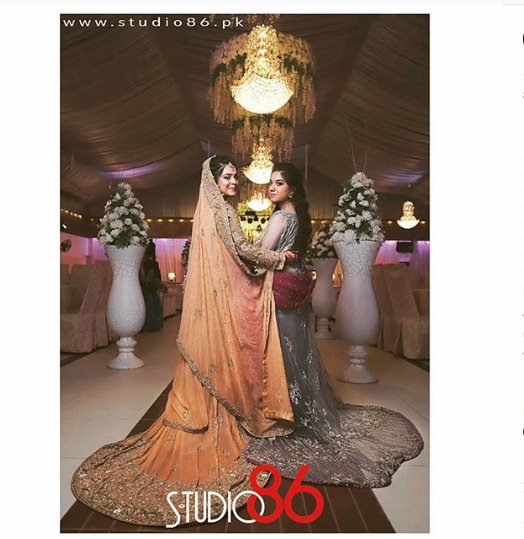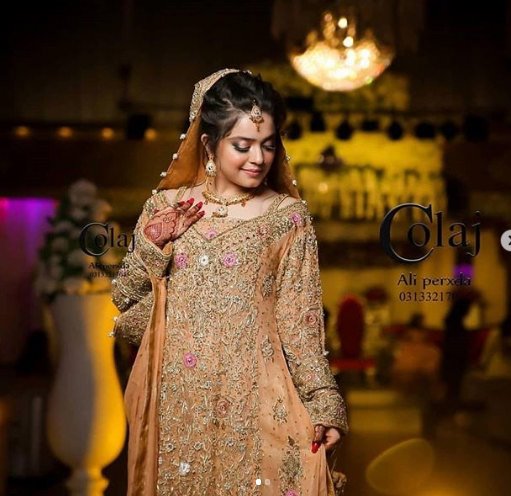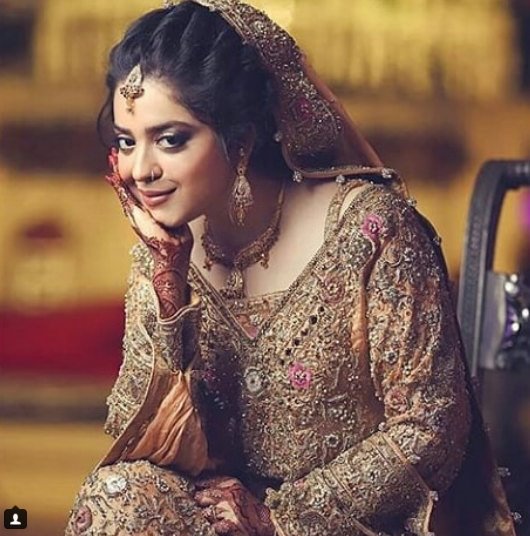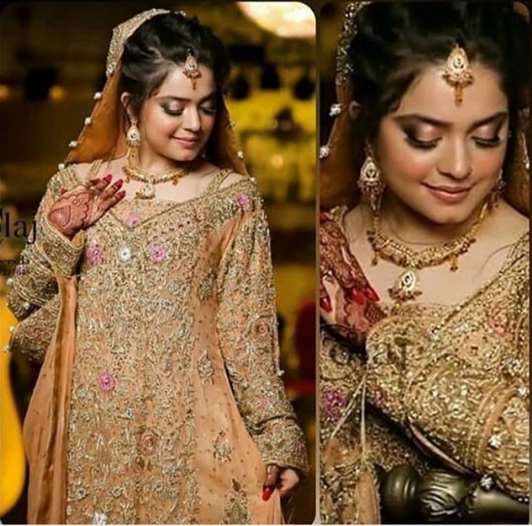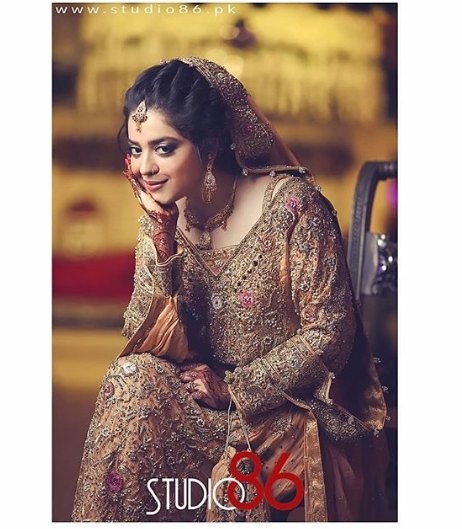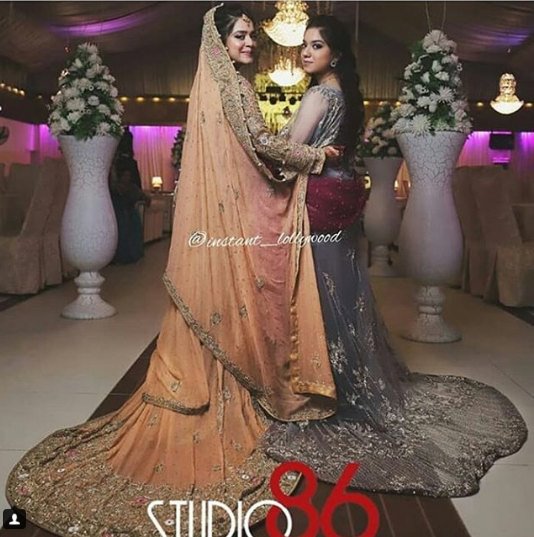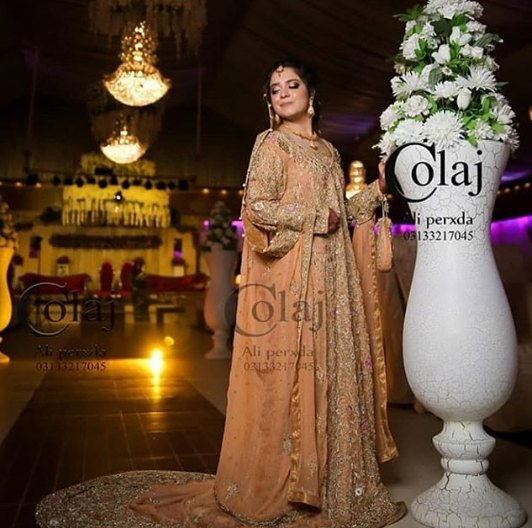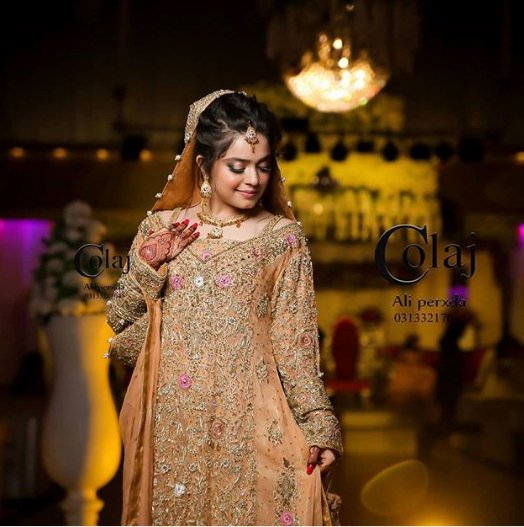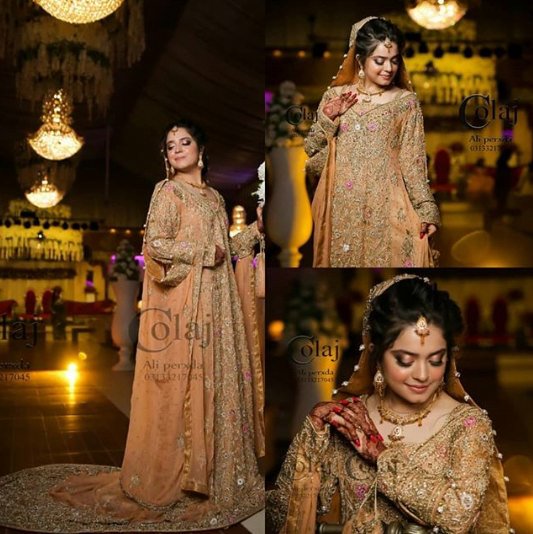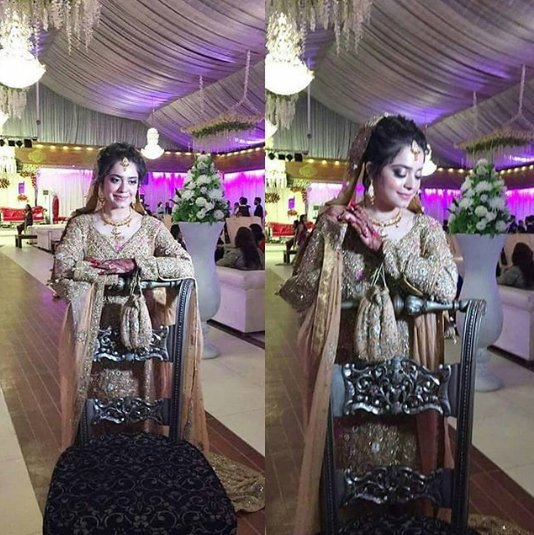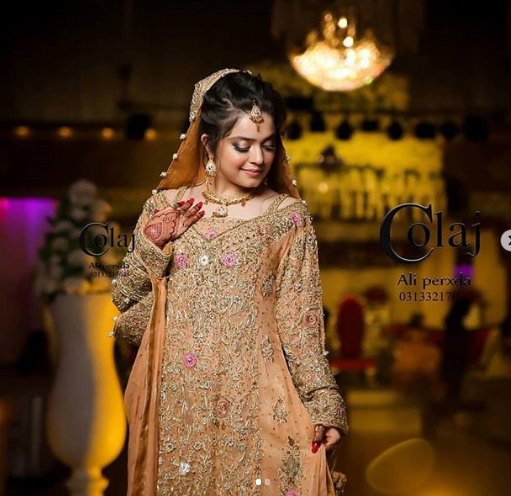 Sara has been a vision to look at, at all the functions of her wedding. She is shining at her Walima too. Which of all the looks from Sara Razi Khan's wedding was your favourite? Share your thoughts in the comments section below!