Today is the 16th world day against death penalty. Pakistan is one of the most frequent user of death penalty. Despite a significant drop in death penalties, Pakistan still accounts for 13 percent of all global executions since December 2014. Justice Project Pakistan, an organisation working for prisoner's rights, analyses Pakistan's use of the death penalty and press for reforms.
In spirit of World Day against death penalty the Justice Project Pakistan in collaboration with olomopolo and highlights Arts has been presenting a groundbreaking 24 hr long performance that is being streamed LIVE on Dawn News around the world – charting the last day of a prisoner's namely prisoner Z's life before he is executed.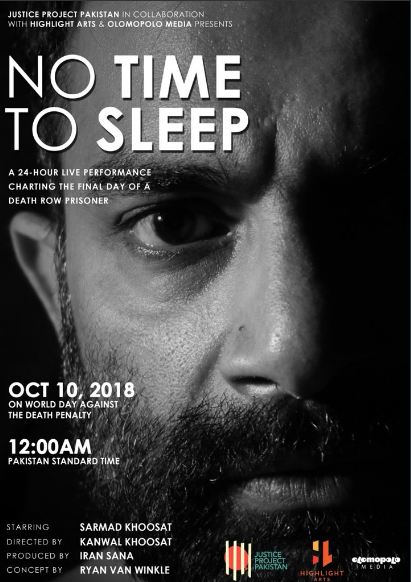 No Time To Sleep starring Sarmad Khoosat who is playing prisoner Z is primarily about the cruelty of time that is both long and short  while the ropes are tested. It's a meditative twenty four hour performance following a prisoner while he prepares for execution. No Time to sleep is inspired from the story of prisoner Zulfiqar Who spent his last 17 years in prison waiting for his execution which was scheduled 22 times.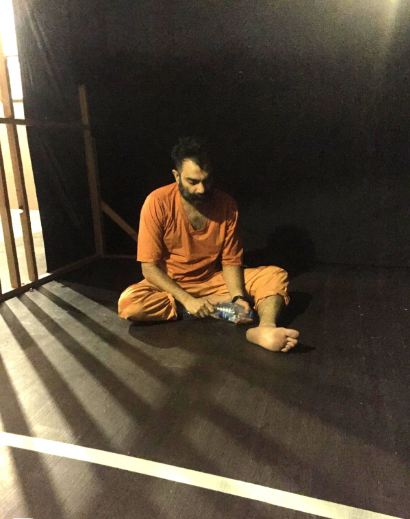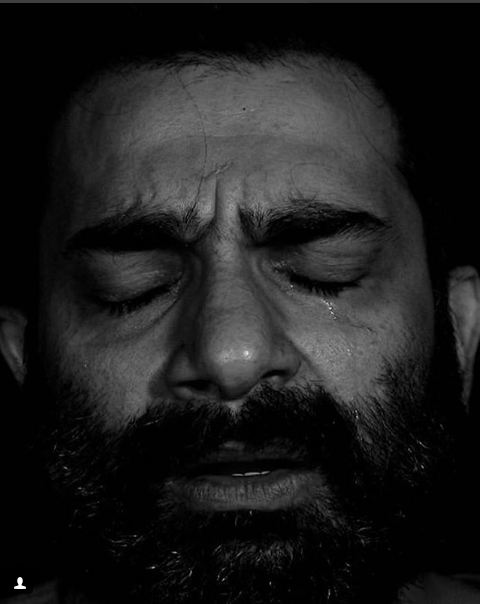 Sarmad Khoosat said "For the 24 hours that I will imbibe Zulfiqar's story, I will be thinking of him. I'll be thinking of his letters. I'll comfort myself knowing that, at the end of 24 hours, I can go back home and be with my family and loved ones again."