Just like our film industry, even our theatres are grooming with every next play been presented to the audience. It was only few months back that we shared all about the play 'Dhani' where we saw Sanam Saeed and Sarwat Gillani spreading their art of live acting in the theatre which was produced by Shaan and here we are again with a news which is surely an additional medal in the history of theatre in Pakistan.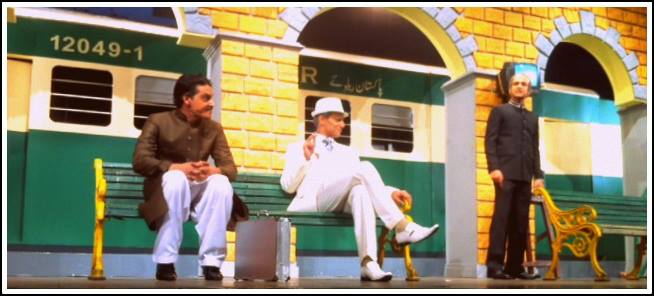 Been written by Anwar Maqsood, the play 'Sawa 14 August ' is ruling the Arts Council-Karachi from August 14th and will be live till September 14th. The play is a result of joint collaboration of Geo TV and Jang Groups and is the third major theatre write-up of the said writer, first two being 'Angan Tedha' and 'Pawnay 14 August'.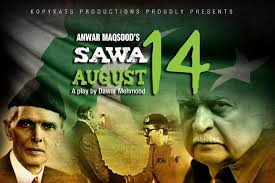 Showing their love and dedication towards Anwar Maqsood's work, leading celebrities have been making their appearance in Art Council and recently it was Ali Zafar who finally took out some time from busy schedule to show his support for the idea been pen-down by Anwar Maqsood. The auditorium was all crowded and the singer-turned-actor sat on floor to watch the play. It was the same day when Humayun Saeed too was also present there.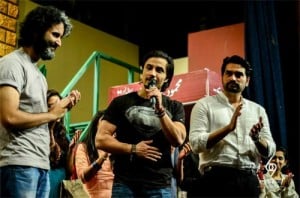 It is surely a peace to see our entertainment industry flourishing,
Share your views,
Nida Zaidi