A drama is never complete without supporting characters, though they never receive the deserving applause and admiration like the leading characters they are equally talented and gifted. Supporting characters are wide ranging but the ones included in this article are characters of mothers, grandmothers, aunties etc. in short the senior supporting actresses.
Our industry is blessed with many actresses who have aided the industry to flour and prosper. Actresses like Bushra Ansari, Zeba Shehnaz, Saba Hameed, Zaheen Tahira, Tahira Wasti (late), Azra Sherwani (late), Perveen Akbar, Durdana Butt, Badar Khalil and Aisha Khan became associated with the industry at very early stages not only of Pakistan television but also of their lives. Some of the earlier actresses performed leading roles along the way as well however they performed side roles more frequently, ultimately giving us a permanent part of the essential ingredients of a drama. In the journey of drama industry actresses like Azra Aftab, Ismat Zaidi, Jahan Ara Hai, Sabahat Bukhari, Ghazala Javed, Sajida Syed, Seemi Pasha and many others joined the ever growing caravan.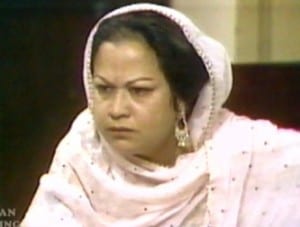 It is with the help of these side characters that the protagonists appear more strong and well-constructed in a strong knitted plot. The web of supporting characters is usually initiator of complications in the story and helps in resolutions as well. Side characters also broaden the scope of dramas, giving insight to other aspects and scenarios of life imitations. A drawback of side characters can be that at times they are given more importance and space in the drama than the leading characters but it rarely happens. Most of the times these characters are similar giving little or no scope to the artists for utilizing their talents.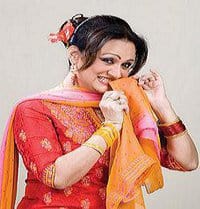 Doing the side characters have stamped their fates as mothers, grandmothers etc. Unfortunately most of these characters lack versatility and these actresses are always stuck with same benign, kind and caring or shrewd, cunning, manipulative and at times extremely evil roles. It is highly unjust that they are trapped in the snare of typecast. Though some of the actresses appear to be doing similar roles in every other play, actress like Saba Hameed, Samina Pirzada, Bushra Ansari and Hina Dilpazeer have earned the labels of most versatile actresses of the industry. Lately Nadia Afgan, a relatively young actress, has amazed the audiences with some very good and different performances.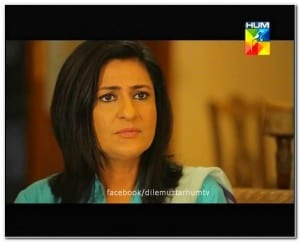 Do share your favorite supporting actresses, the pros and cons of side characters and your views. Saba Hameed, Samina Pirzada, Samina Ahmed are among my favorites.
Faiza Cheema