Everything about this last episode was spot on with the exception of the sudden change in Sikandar's personality. Arzoo decided to give Sikandar another chance; which basically went to show that every woman is not brave enough to take a stand the way Kiran did. Kiran's advice to Arzoo was very practical and it was basically a message to all the girls out there who maybe going through a similar situation. Taking a stand and being brave may look very heroic but one must not resort to grave measures unless that person has the courage to face the consequences of such an action.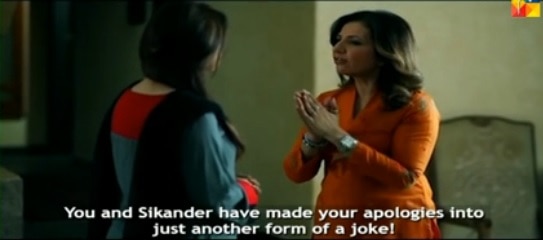 Sikandar and Kiran's final meeting had to be the highlight of tonight's episode. Kiran's response to Sikandar's proposal was just what the doctor ordered! Kiran's mother was never convinced that her daughter had made the right decision but after knowing the truth about the way Sikandar had been treating Arzoo, she was fully convinced that Kiran did the right thing.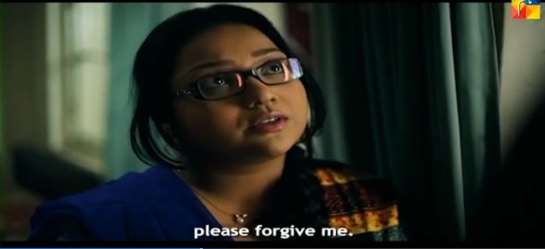 Rukhsar's track was wrapped up nicely. Her apology was honest and so was the way in which Adnan told her the affect her attitude had on his relationship with Kiran. There were times when Kiran doubted herself and thought that maybe she was the one at fault but the way things unfolded in tonight's episode went to prove that she was right all along. Everything that Faiqa said to Shaista was music to my ears. The part about the way Shaista and Sikandar had made a joke out of Sikandar's wrong attitude towards his wives was especially true.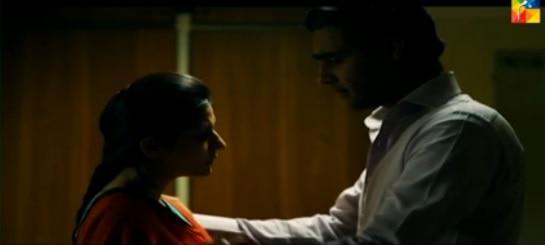 Kankar was one of those plays that gradually grew on me, it had a very strong message to convey to the audience but I have to admit that this message could have been conveyed in a more apt manner if the play was not stretched this much. What made Kankar stand out for me was the quality script and the superb acting. Everyone performed really well. Fahad Mustafa especially played a very difficult character very well. It was plain to see that he was really into his character. Sanam Baloch was phenomenal in every single scene. Uroosa Siddiqui is a natural performer, she never gives her viewers anything to complaint about. Hassan Niazi was the perfect choice for playing the role of Adnan. I am definitely looking forward to seeing more Maha Warsi, she has tons of potential. The entire team of actors gave their best performances. The only person whose talent was not exploited to the maximum was Behroze Sabzwari. I always felt that the relationship between Kiran and her father could have been much more meaningful and deep.
Rukhsar said in one of her conversations with Adnan and her mother that Sikandar used to beat Arzoo on regular basis but the viewer's were given the impression that this was the first time that Sikandar hit Arzoo. I wish someone could have mentioned that Sikandar needed professional help for his condition because without that there is no hope for him.
Did you watch this last installment? Please share your views about it. I would like to thank everyone who followed the reviews and contributed to the discussions week after week….. Thank you so much.
Fatima Awan