ARY Film Awards have been the talk of the town lately, now there is more news about it. Shaan said in the show that actors who worked for India were "cheap sell-outs." There were many prominent stars in the audience like Zeba Bakhtiar and Javed Sheikh who have worked in India too. The audience was not happy with Shaan's comment because it was degrading.
Ali Zafar was not going to sit quietly and take the bashing. When he went on the stage to receive his award, he said,
"Hum doosri cheezon ka sahara letay hain apni khaamion ko chupane ke liye, patriotism ke naam pae, doosri cheezon ke naam pae…"
"I think we should be honest. Humain sach bolna chahiye aur woh waqt agaya hai ke anay walay logon se sach bola jaaye"  he added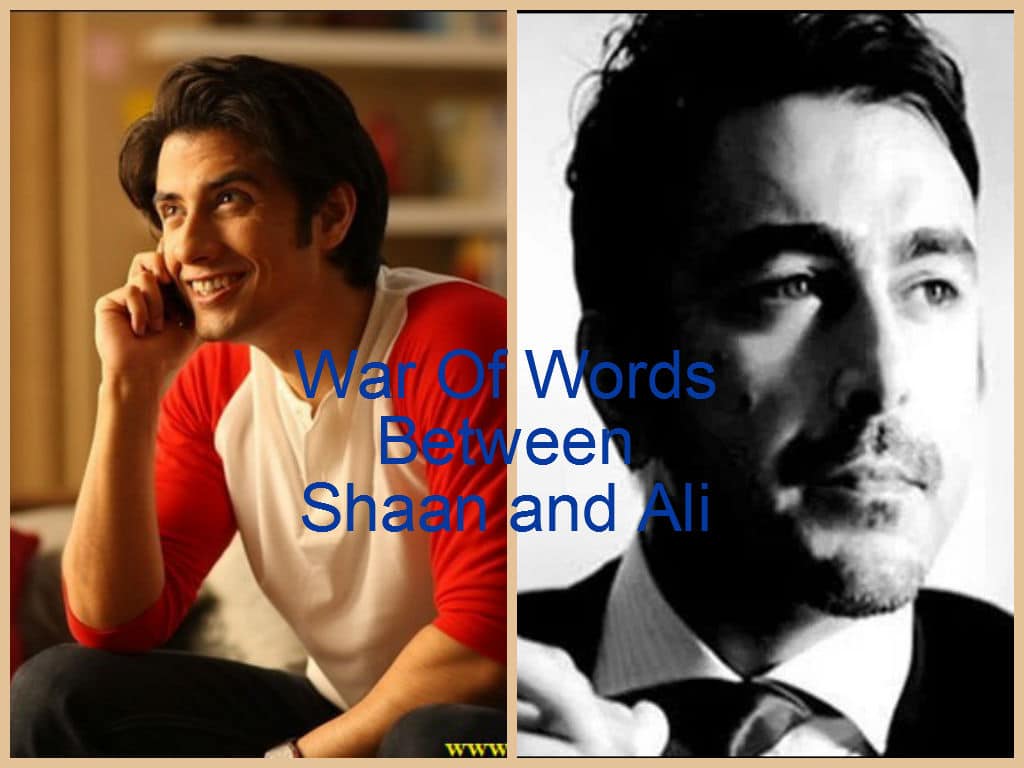 Not only this he also said that Shaan should not have been disrespectful towards many notable people like Bade Ghulam Ali, Nusrat Fateh Ali Khan, Rahat Fateh Ali Khan, Mohsin Khan, Zeba Bakhtiar, Salma Agha, Shafqat Amanat Ali and Atif Aslam. He said that these stars had worked hard to make a place in India and have received tremendous appreciation for it. Calling them and him "cheap sell-outs" was not right at all.
He also said that the younger lot should not let such comments discourage them because they have the right to go and work anywhere they want to.
The audience was very happy with Ali's remarks and endorsed his point of view by a big round of applause. Shaan has played a very important role in bringing Pakistani cinema forward but Ali won the audience's heart in this incident.
Lets not forget that Shaan has been asked to work in many Bollywood ventures but he refused all of them. He was also asked to play the role of the villain in the film "Ghajini".