We already reported the war of words between Shaan Shahid and Ali Zafar. Shaan Shahid has proved that he wants to work to bring the Pakistani film industry to a point where everyone prefers to watch a Pakistani film. His recent comment on ARY Film Awards about the actors who act in India in which he called them cheap sell outs got various reactions from the public. Most of the people on the social media supported Shaan Shahid because they think that he has done enough to earn the position to judge other actors like that. Ali Zafar on the other hand has given priority to India ever since he started his career there.
Shaan Shahid gave a response to Ali Zafar statement about stars like him who go to work abroad. Here is what he had to say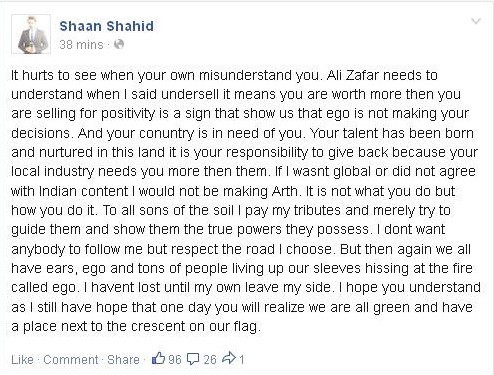 Do you agree with Shaan?