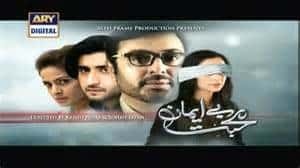 Babar continued ignoring Dania thinking she would get the message but the tigress she is, she went to his home to confront him. His father walked in on them and asked Dania very politely to leave the scene. It was a very neighbourly act instead of accusing her and defaming him, he blamed his own son knowing how incompetent he is. After threatening to kick him out, with the help of his mother's intervention, Babar was allowed to stay on the condition that he will be married off within a week. Pasand na pasand unki hoti hai jo khud kuch kamaatey hein– in a nutshell, this happens to be a reality of life. Someone who is entirely dependent on others for their day to day needs, cannot choose how they want to live their lives; on the contrary, they are bound by those who provide for them.
I liked how Sobia, despite knowing that her best friend had betrayed her, didn't want anyone finding out what transpired and invited Dania to her wedding. It was very big of her and Dania should be grateful for a friend like Sobia. Though a part of her felt remorse, Dania was mostly battling with the realization- Woh Sobia jo mujhse har cheez mein peechay theh aaj woh mujhse baazi legayi! Dania's agony was a repercussion of her own selfish actions and instead of accepting her mistake, she continues questioning how Babar can settle for someone like Sobia. Babar had the nerve to come over to drop off his wedding invitation and on top of that- he actually gave Dania the "I'll always be there if you need me" line. I was almost sure Dania would break a pot on his head but she just walked away holding her head high- Mujh mein ghalti karney ka hausla toh hai aur uska saamna karna ka bhi.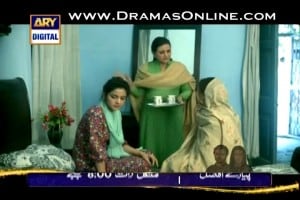 Dania's lack of competency at work frustrates Nabeel who points it out to her on more than one occasion. Her personal grievances are affecting her work-life but Nabeel seems to be warming up to her. Maria is traveling which will give Nabeel some much needed space- will this be the golden opportunity to seduce Dania? Will Dania ever get over Babar or will she try and win him back from Sobia. Dania's competitive streak could end up causing her more harm than she could have ever imagined.
The story is engaging but I think all this could have been summarized in a mere 8 episodes instead of 14. At this rate, I can foresee the drama stretching to over 25 episodes which inevitably makes it boring. Let's see how they wrap it up. My fellow four watchers, what do you have to say about today's episode?
Yours in watching,
Kanwal Murtaza