Indian Cricketer Gautam Gambhir is never calm about Pakistan and Shahid Afridi, He want fixes from Shahid Afirdi after every now and then it seems that he gets fame through venting on Shahid Afridi like Priyanka did venting on our beautiful girl Ayesha Malik.
Indians are like that, shahid Afridi posted on his Twitter that
"Let's respond to PM call for Kashmir Hour as a nation. I will be at Mazar e Quaid at 12 pm on Friday. Join me to express solidarity with our Kashmiri brethren.
On 6 Sep I will visit home of a Shaheed. I will soon be visiting LOC."
On which Gautam retweeted and wrote
" Guys, in this picture Shahid Afridi is asking Shahid Afridi that what should Shahid Afridi do next to embarrass Shahid Afridi so that's it's proven beyond all doubts that Shahid Afridi has refused to mature!!! Am ordering online kindergarten tutorials for help"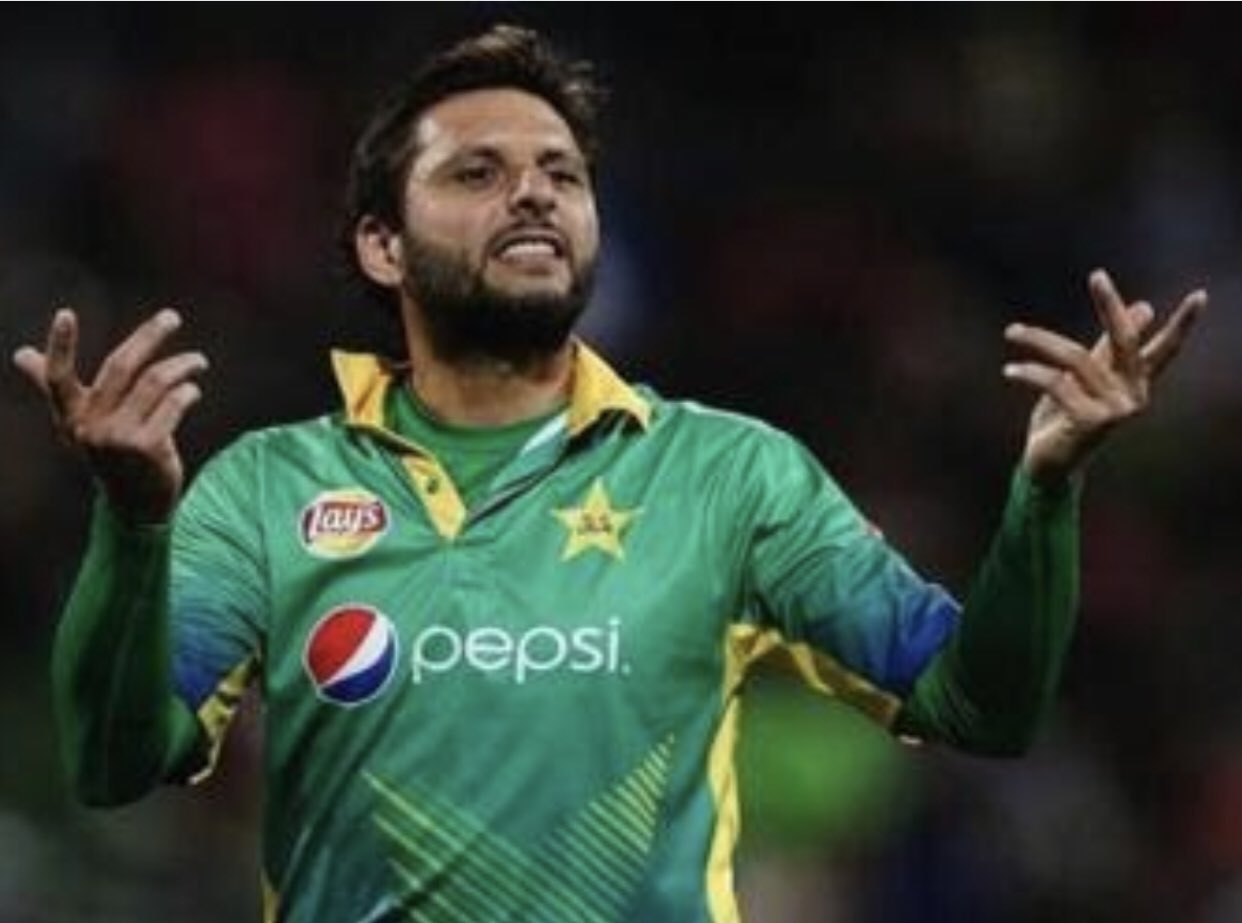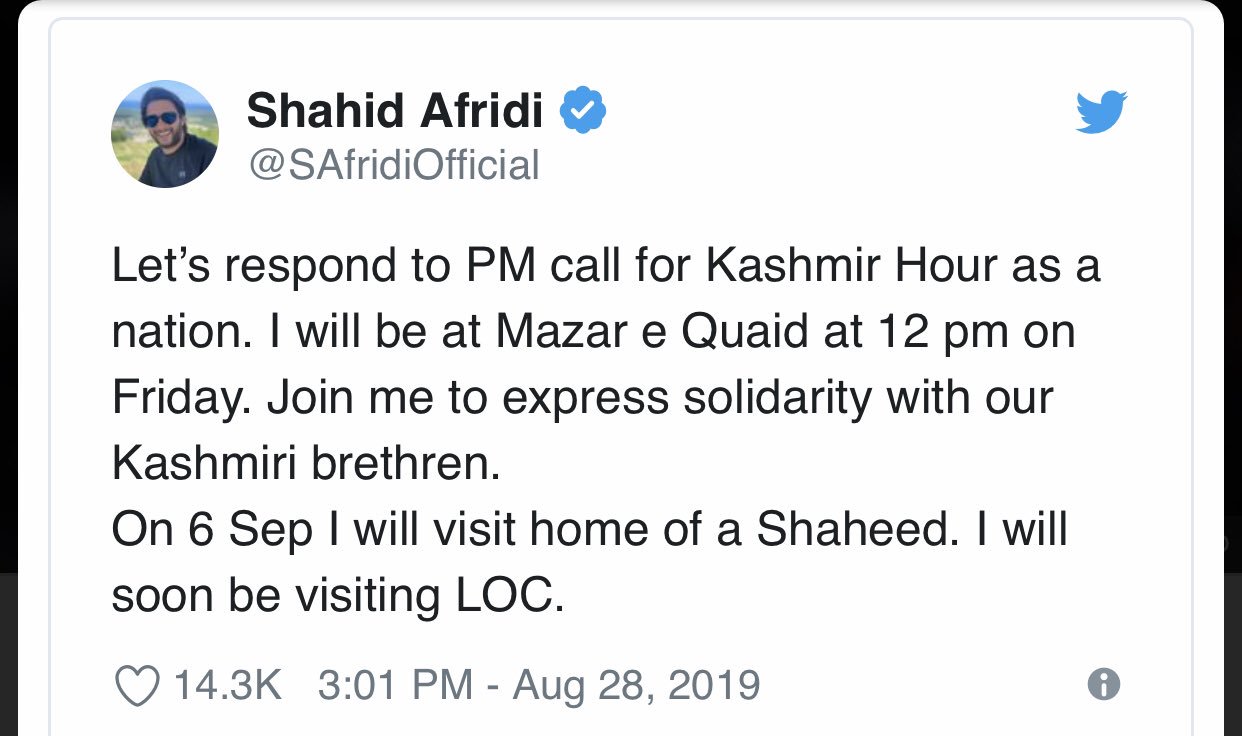 He tagged then Shahid Afridi and it was the time he called for embarrassment after venting.
Now see his reply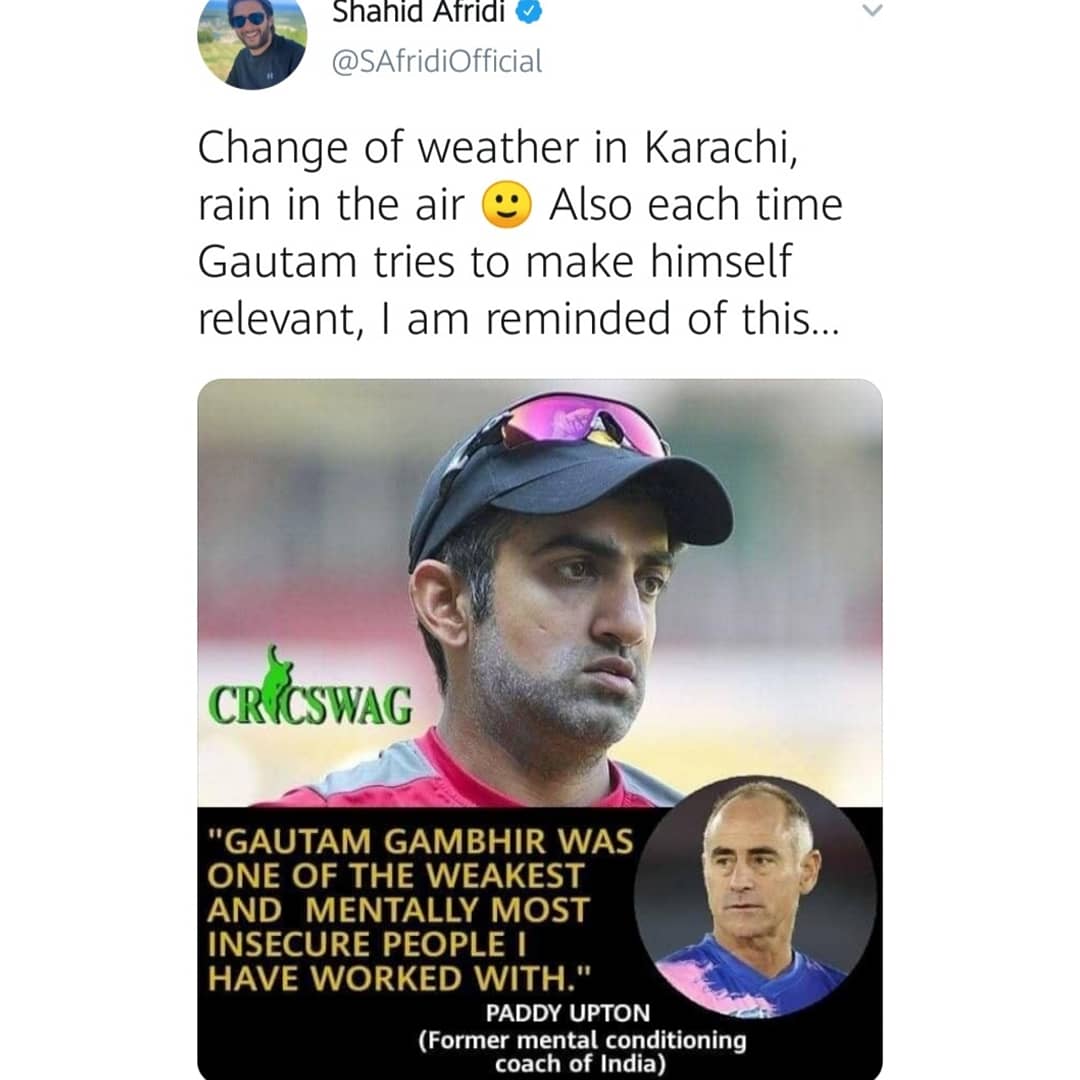 He said whenever Gautam tried to prove himself relevant I am reminded of Indian coach's good words about him as his coach said Gautam is the most weakest and mentally insecure person,I have worked with him.
Truly, the way he tries to grab attention of Pakistan and Shahid Afridi proves himself an obnoxiously insecure and mentally ill person. We wonder how had he played in his team where more or less every player is of its own kind.
We loved the way Shahid Afridi fixed him actually he hasn't himself said a word but quoted someone.
We love the smart reply of Shahid Afridi.