Shahid Khan Afridi has recently visited his biggest fan at his home. Who is a blood cancer patient. He said I am feeling happy to visit such a brave and strong struggling kid. He presented him with this T- shirt captioned " hope not out " and his book.He said that the T-shirt has worn by me many times. He urged to the other cricketers that do often visits hospitals and meet such brave Kids.
His fan seemed to be happy, it was a ray of hope in his life while meeting his favorite player.
There was media gathering at his home, they were overwhelmed while receiving Shahid Afridi.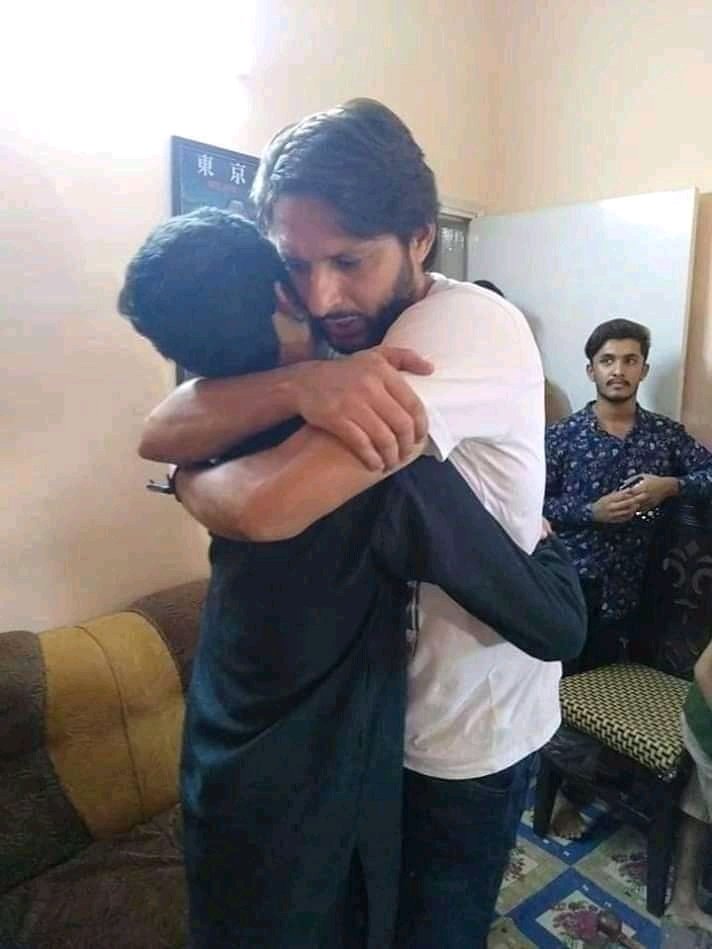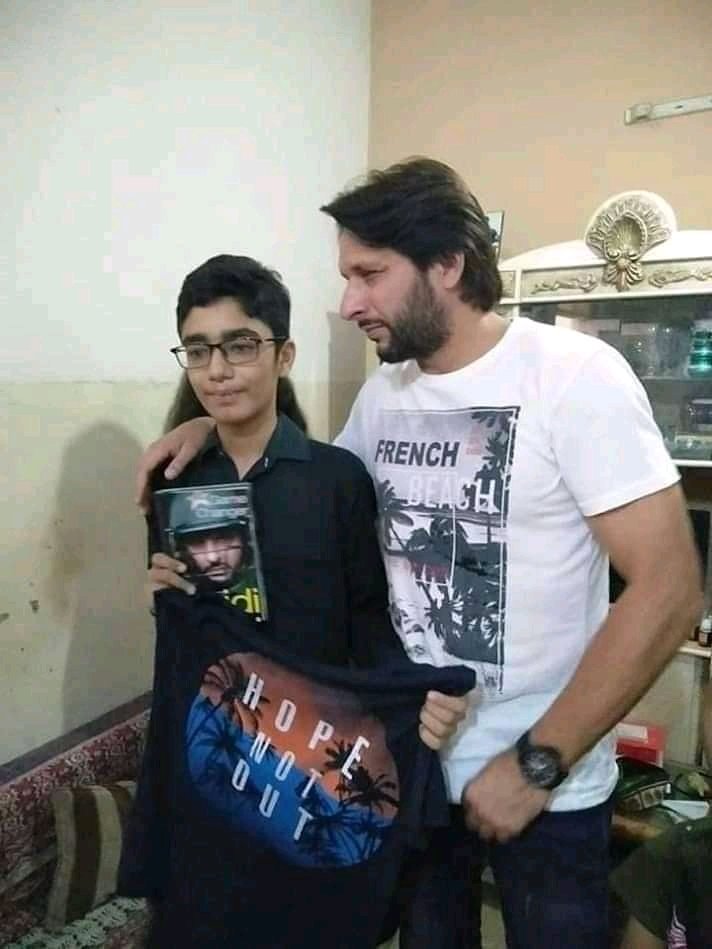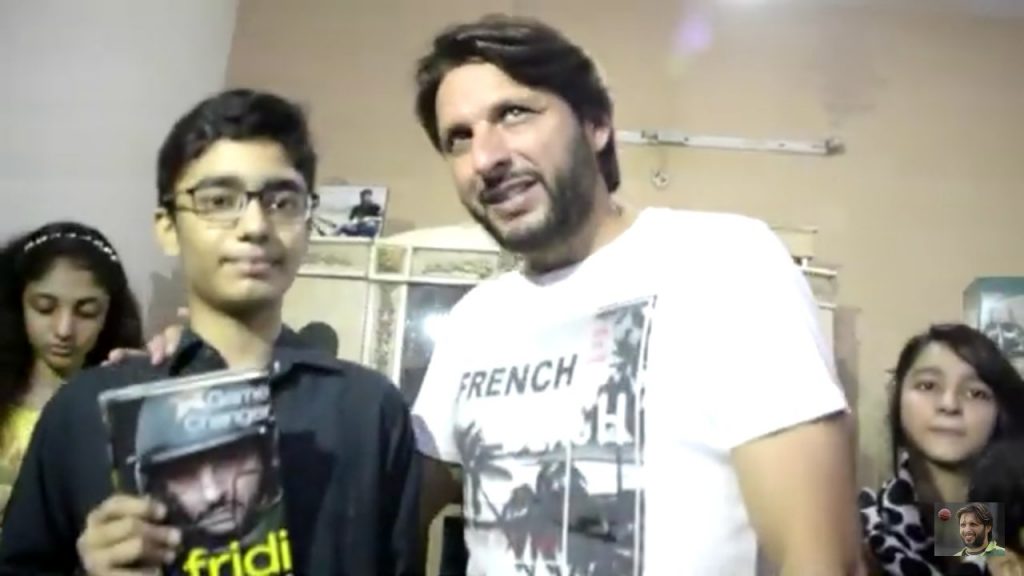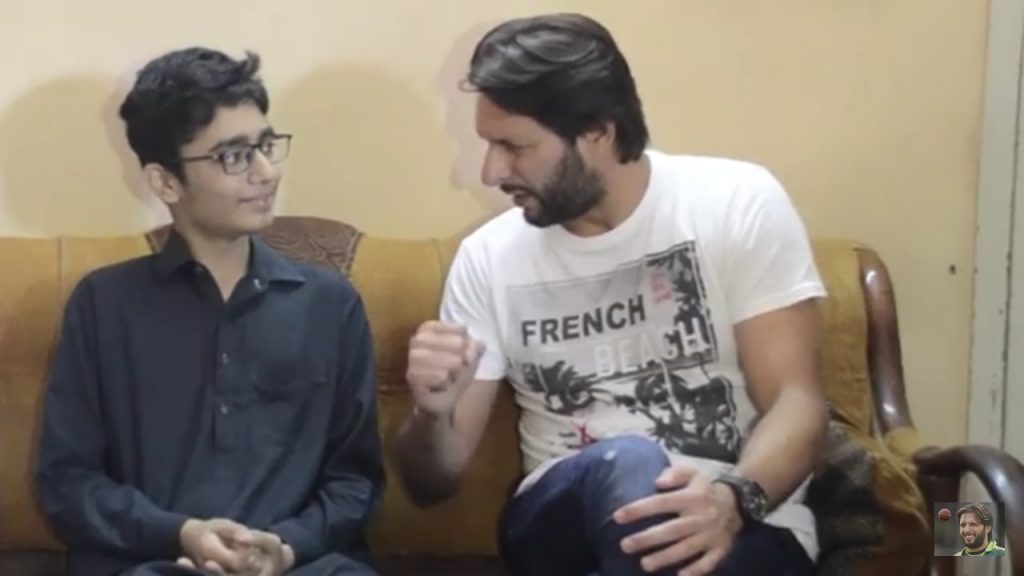 Here is the video link of the visit