Shaista Lodhi informed her fans via twitter about her wedding few days ago but she did not feel the need to post the picture of her husband or even herself on her Nikkah. However, in this day and age it is very difficult to keep things secret. Things do get revealed some way. Same thing happened in this case too. A fan posted the picture of Shaista Lodhi with her new husband. Her son can also be seen in the background. The woman sitting on the right side looks like someone who is related to her husband.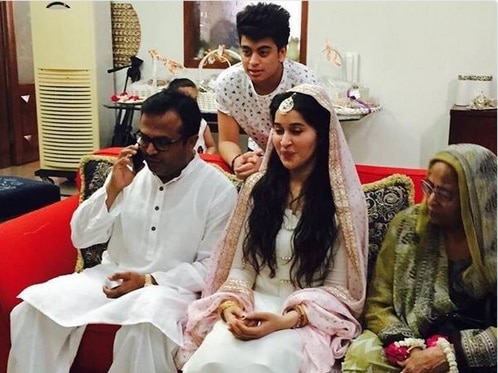 It looks like this time Shaista Lodhi decided to have a low key ceremony with only close family by her side.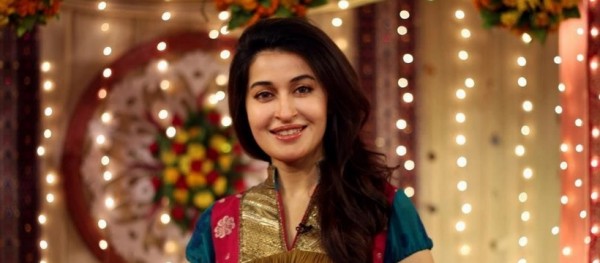 The news is that Shaista Lodhi will be back on television very soon with her own show on one of the leading channels of Pakistan. She will still be residing permanently in Dubai but she will fly to Pakistan to record the show whenever needed.